Walkouts Spread as Workers Seek Coronavirus Protections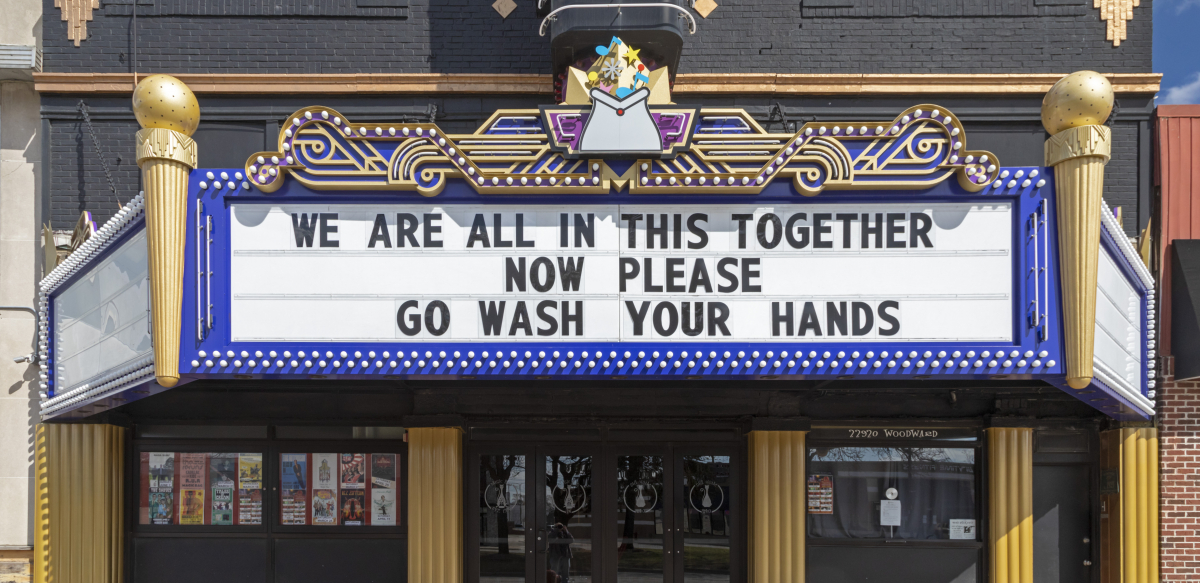 As the coronavirus spreads, more and more workers who are still on the job are taking action to defend their health and safety and demand hazard pay. Here's a round-up. (For an earlier round-up, see "Organizing for Pandemic Time-Off," Labor Notes, March 16, 2020.)
'THEY DON'T CARE ABOUT OUR HEALTH'
Pittsburgh sanitation workers stopped collecting trash and parked their trucks to block entrances and exits to the Bureau of Environmental Services parking lot as they rallied on Wednesday morning to demand protective gear and hazard pay, reported the Pittsburgh Post-Gazette. Workers are demanding masks, better gloves, an additional pair of work boots, and more staffing, in a department they say is understaffed.
Workers say the wife of one employee tested positive earlier this week, but the department has done little to evaluate other employees. "That's all they care about is picking up the garbage. They don't even care about our health," said sanitation worker Fitzroy Moss. The workers are members of Teamsters Local 249. Entry-level garbage truck drivers' starting wage in 2019 was the lowest of any of the city's public employees, at $13.75 an hour (up from $11 in 2016).
Seventy sanitation workers refused work Monday morning in Hamilton, Ontario. Members of Canadian Union of Public Employees Local 5167 halted trash pickup when they learned that the COVID-19 virus can survive on garbage cans and compost bins for up to three days. Organic materials like food waste and tissues often splash back on workers when they're dumped into trucks. Workers are demanding protective equipment and that organic materials be bagged.
Less than half the workers at Maine's Bath Iron Works showed up for work Tuesday morning, after management made public a coronavirus case in the 6,800-worker shipyard the previous day. Owner General Dynamics had said earlier that the Navy deemed the shipyard "critical infrastructure" that should continue to operate normally.
PTO AT AMAZON, AT LAST
Last week Amazon finally granted paid sick and personal time off to all the company's warehouse workers. The move follows months of campaigning by workers in several distribution centers. "Amazon did not 'give' us PTO—we took our PTO from Amazon's greedy hands," said DCH1 Amazonians United, a group at a Chicago delivery center, in a statement announcing the win.
Chicago Amazon workers have been pressuring management for paid time off since before the virus hit, getting 251 workers in the facility to sign a petition, wearing "Amazonians United for PTO" buttons, and marching on the boss to deliver their demands. Workers at an Amazon delivery center in Sacramento have waged a similar campaign.
Amazon's employer manual previously said that workers who work more than 20 hours a week qualify for paid vacation and personal time off, but the company said that the Chicago and Sacramento warehouse workers—and many others across the country—did not qualify because they were "Class Q" employees.
Workers have accused Amazon of failing to protect employees in its massive distribution network. Workers at six Amazon warehouses in the U.S.—as well as others in Spain and Italy—have tested positive for COVID-19 so far.
'RISKING OUR LIFE FOR CHICKEN'
At a Perdue Farms poultry plant in Kathleen, Georgia, 50 non-union workers walked out, reported 13WMAZ. "We're not getting nothing—no type of compensation, no nothing, not even no cleanliness, no extra pay—no nothing. We're up here risking our life for chicken," said Kendaliyn Granville. Workers said that bathrooms and floors are still filthy in the morning even though the company claims to be sanitizing the plant overnight.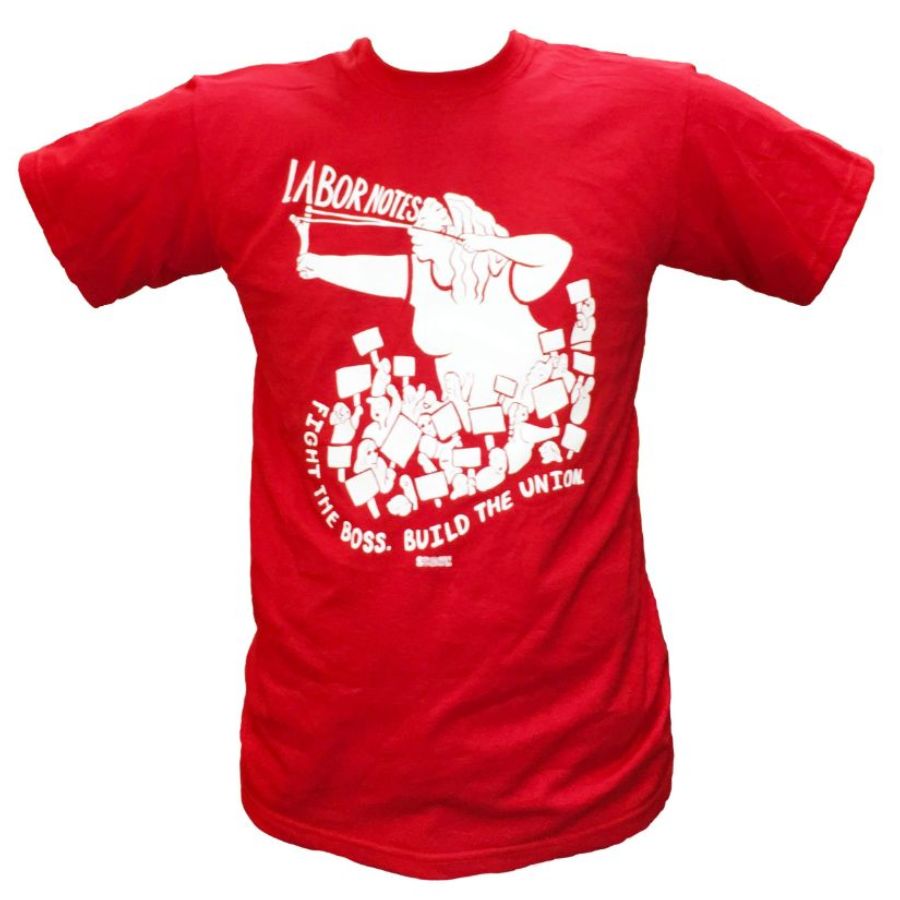 Concerns about COVID-19 are building on long-simmering grievances. "We're told there's going to be more promotions and more pay, but no one has seen that," said Diamond Gray, another worker. "I think it's just gotten to the point where enough is enough." Never fear: a Perdue spokesperson said workers can get overtime pay if they work over 40 hours a week, and that the company was giving workers free chicken products to take home.
The Food and Commercial Workers, meanwhile, have negotiated a $2 an hour raise for members working at Cargill meatpacking plants during the coronavirus crisis. The union has also bargained raises and more paid leave with numerous grocery chains. Stop & Shop workers will get a 10 percent raise, while workers at Safeway, Meijer will get a $2 an hour bump. For more, see http://www.ufcw.org/coronavirus/.
In Northern Ireland, 1,000 workers at a Moy Park poultry plant walked out Wednesday after the company refused the union's health and safety proposals, including maintaining six feet between workers. Moy Park is Northern Ireland's largest private sector employer and is owned by U.S.-based Pilgrim's Pride.
"There cannot be any two-tier approach to health and safety in workplaces," said Sean McKeever, a regional officer with Unite the Union. "Food production workers will not be treated as second-class." Another 80 workers walked out at an ABP Meats plant in Northern Ireland.
WON'T BE HUNG OUT TO DRY
Countless workers at small businesses have been hung out to dry as doors are shuttered. In Portland, Oregon, at Crush Bar and the connected Woody's Cafe and Tavern, 12 employees staged a sit-in to protest the layoff of the entire staff of 27. While they were arrested by the police after an hour, they later received word from management that they would be paid for accrued paid time off. They have not yet won half-time pay for scheduled hours or the right to return to their jobs upon reopening, which are among their other demands. At Voodoo Donuts in Portland, workers facing layoffs decided to unionize.
Taking advantage of the crisis, the Trump administration's National Labor Relations Board (NLRB) postponed all union elections until at least April 3. While it cited public and NLRB employee safety, the Board did not explain why it was suspending vote-by-mail elections.
In Birmingham, Alabama, bus drivers in Transit (ATU) Local 725 refused to drive their normal routes Monday. Following the strike, the transit authority agreed to implement rear-door boarding for passengers, eliminate fares, and provide gloves and masks for drivers. These are among the demands that ATU is making of transit agencies and private contractors nationally, which also include:
Pandemic leave for anyone showing symptoms of COVID-19, exposed to them, or with family or childcare obligations resulting from shutdowns.
Retaining employees and maintaining wages and benefits during service curtailment.
Strategic service continuation to avoid overcrowding.
The Communications Workers announced that the union had bargained a 20 percent bonus, beginning March 25, for all time worked by bargaining unit members at AT&T during the pandemic. Telecommunications workers have been deemed essential, as they maintain access to Internet and phone service for tens of millions of Americans who are working or taking classes from home.
3.3 million Americans filed for unemployment insurance in the week ending March 21, more than in any prior week in American history, according to the Department of Labor. The previous record came in October 1982, when 695,000 filed initial unemployment claims. The $2 trillion stimulus bill passed by the Senate yesterday adds 13 additional weeks of unemployment benefits and additional payments of $600 a week to unemployed workers for up to four months. The Economic Policy Institute estimates that 14 million workers will lose their jobs by the summer.
How is your union or workplace organizing committee responding to the coronavirus? What has been your employer's response? Do you have any resources to share with other workers or unions? Heard of other walkouts or workplace actions? Email dan[at]labornotes[dot]org.