GM Workers Shocked to Learn New Hires Will Still Take Eight Years to Reach Top Pay
After six weeks on the picket line, General Motors workers ratified an agreement that left many major areas unchanged, but one provision stood out as a true gain: the time it took to "grow in" to the top wage would be cut from eight years down to four.
The eight-year grow-in had been established, amid much controversy, in the 2015 United Auto Workers agreements with the Big 3 automakers, as an improvement over a system where Tier Two workers would never catch up to Tier One wages.
But it turns out that the gain is only partial. Tier Two workers on the payroll now will progress to top pay by the end of the four-year pact, but any future hires will still take eight full years to get there.
"In 2015, all I heard from the union was that they were going to bridge the gap between second- and first-tier pay, but then they came out with the eight-year progression in a four-year contract," said Jessie Kelly, an apprentice mold maker at the GM Tech Center near Detroit. "I didn't even know how you looked at that as a win.
"This year I definitely was under the impression that everyone from here on out will be on a four-year progression to the top."
"I'm very surprised," said Sean Crawford, a second-tier worker at GM's Flint Truck Assembly. "My impression was that there was a four-year progression for everybody."
The union's Highlights brochure did not mention the progression for new hires, but rather publicized only the gains for current workers.
The eight-year news was confirmed to Labor Notes by a UAW staffer who asked to speak on background.
The staffer argued that it is unlikely that GM will be hiring anyone as a permanent employee anyway—instead, any new hires will come in as temps at $16.67 an hour, roughly half of top pay.
Auto workers at Ford are now voting on a similar tentative agreement.
CARVE-OUTS AND CAVEATS
The contract is incredibly convoluted, so there is ample reason for workers to be confused. The many tiers have been further sliced and diced to create more inequalities within the tiers.
According to local union leaders and the headquarters staffer, here is how the pathway to top pay will work in practice:
Second-tier workers—all those hired since 2007—who were on the payroll when the 2019 contract went into effect are guaranteed to reach the top rate of $32.32 by the end of the agreement, in 2023.
But it will take four years to get there, even for second-tier workers who already have more than four years of seniority. If you were hired in 2008, you've already put in 11 years at GM, but you'll have to hit 15 years to reach top pay.
If you are a temporary worker with three or more years of continuous employment (meaning you are not laid off for more than 30 consecutive days) with GM by 2020, you will be converted to permanent second-tier status and top out at $32.32 by 2023.
Beginning in 2021, any full-time temp with two years of continuous employment will be converted to second-tier status but placed on the eight-year progression, with the time they worked as temps counting towards the progression.
More and More Tiers
1. Tier 1, now making $32.32 an hour, with a pension and retiree health care
2. Tier 2 hired 2007-2019, to reach $32.32 after four years, with a 401k instead of a pension and no retiree health care.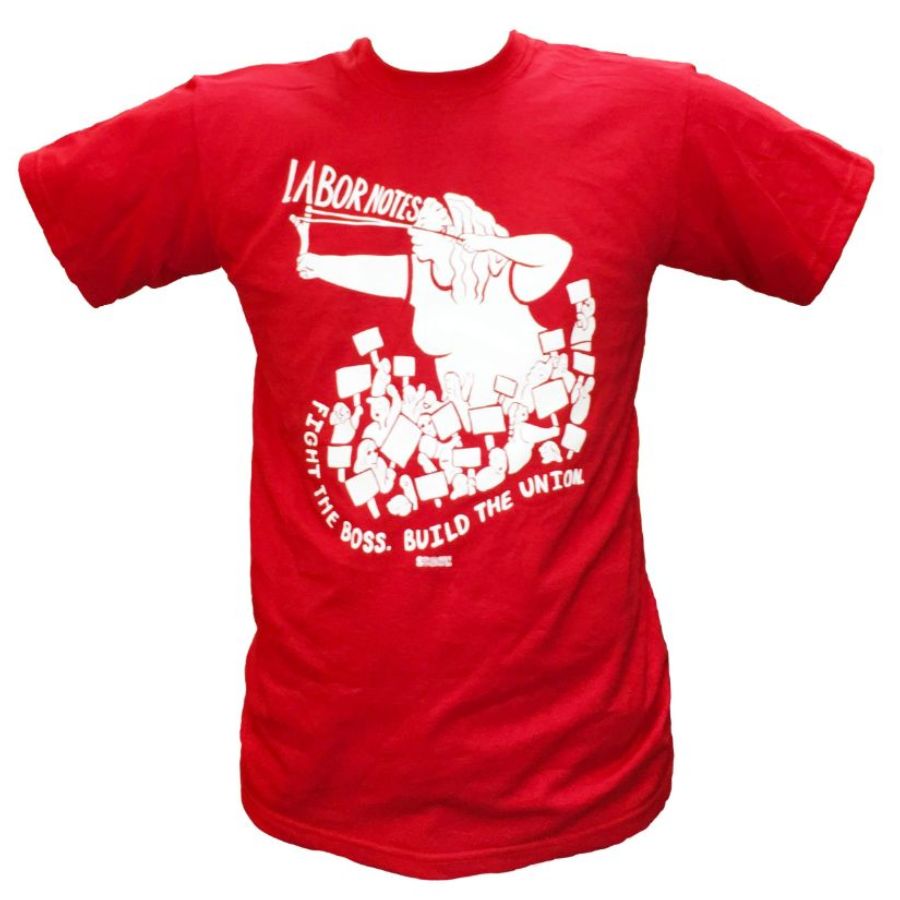 3. Tier 2 hired after 2019, to reach $32.32 after eight years, with a 401k instead of a pension and no retiree health care.
4. Workers in parts warehouses (CCA) hired before November 2015 will top out at $31.57 in 2022.
5. Workers in parts warehouses (CCA) hired after November 2015 will top out at $25 an hour after eight years.
6. Workers at four Components Holding plants, who progress over eight years from $16.25 to a max of $22.50
7. Temps, making $16.67 an hour, can be laid off at any time and have no dental or vision insurance
8. Flex temps
9. Part-time temps
10. Workers for GM Subsystems, who aren't under the same contract as other GM workers but work alongside them in the plants. They make between $13 and $14.85 an hour.
11. Workers at an electric battery plant to be established near Lordstown, Ohio, reportedly to make $17 and not under the GM master agreement.
This list doesn't include workers for contractors like Aramark, who do jobs inside the plants that used to be done by GM workers: janitorial work at under $16 and skilled-trades work for $25.
TEMP PATH TO EMPLOYMENT
Rather than eliminating or lessening GM's reliance on temps, the new contract simply continues the practice of using temporary workers as the pathway to becoming a permanent employee.
"When they offered me a temp position they told me this is the only way to get into GM," Kelly said. The staffer said that future generations of workers will progress through part-time temporary status to full-time temporary to a permanent job.
Even though the contract states GM may hire more temps only with approval of the International, the union staffer who spoke to Labor Notes was not expecting the company to hire anyone permanently in the coming years. If the union wants more people in the plants, it will have to approve more temp hiring.
In the past, workers got full benefits and protections and equal pay after a 90-day probation. Today's temps will earn a flat rate of $16.67 an hour; they can be laid off at any time and have no dental or vision insurance.
EQUALITY WAS THE GOAL
For many GM workers, the goal of the six-week strike was to reestablish some equality in the union, eliminating the use of temps and bringing the tiers of workers closer together.
Only 57 percent voted in favor of the contract. Would more have voted against it if they had known that the temp system will be fully maintained and that any new hires will be on an eight-, not a four-, year progression?
Roberta Gainer thinks so.
She's worked at GM's Tonawanda Engine Plant near Buffalo for 40 years and was part of a push to vote down the contract.
Unlike at Crawford's or Kelly's plants, Gainer said, "at our plant we definitely knew that future hires are on an eight-year progression.
"We voted the contract down because it didn't speak to the future."