Volkswagen Abandons Union Neutrality with Anti-UAW Letter
The gloves are off in Chattanooga, Tennessee.
Employees showing up to work this morning at the country's sole Volkswagen plant were read a letter from the company's top management expressing their opposition to unionization.
The letter, a copy of which was obtained by Labor Notes, stresses that the company believes it can "achieve more" with workers through "open dialogue" than unionization. The letter also states that "the company will hold special information sessions and provide additional communication in the coming weeks." [emphasis in original] In addition to being read at morning meetings, workers say it's posted around the plant.
This raises the specter of captive audience meetings, a tried-and-true union-busting tactic in which management requires employees to attend meetings, either in groups or individually, and makes threats, promises, and predictions regarding unionization. This tactic is deployed by anti-union employers in nearly every union organizing effort, and played an important role in the anti-union campaign at Nissan, where the UAW lost a union election in 2017. Both Nissan and Volkswagen are represented by the notorious union-busting law firm Littler Mendelson.
The letter is a departure from the company's communications to employees in the lead up to the 2014 election, which stressed collaboration with the union. In 2014, Volkswagen itself submitted the petition for an election, signed a 22-page election agreement with the union, and even voluntarily invited the union to speak to employees on the premises. The UAW lost that election narrowly by a vote of 712-626.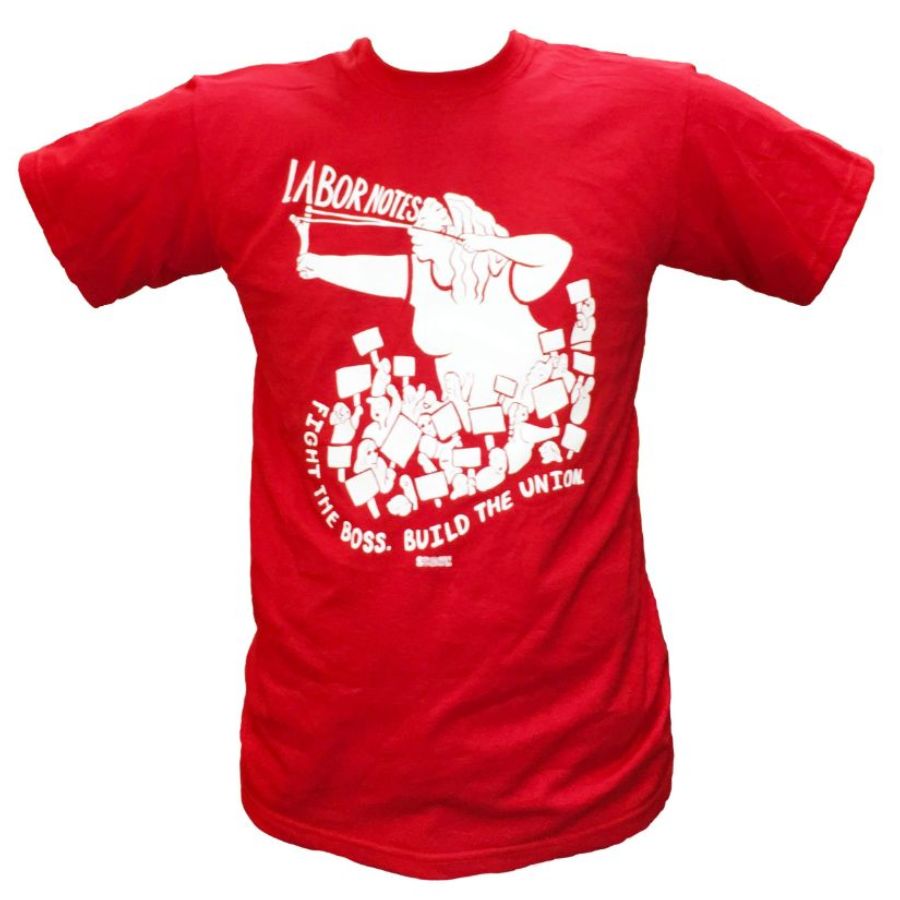 On April 10, the union submitted a petition for an election to represent all 1,709 production and maintenance employees in the plant. The UAW hopes the election will be scheduled for the end of the month. It would be the third union election in five years.
Volkswagen management's change in tone and approach reflects a deepening divide between organized labor and the company, which was once touted for its corporate social responsibility and support for "worker voice."
That divide first became evident when 160 workers in Volkswagen's maintenance department voted to join the UAW in 2015. The company refused to bargain with the unit, in violation of federal labor law. Three years later, the Trump Labor Board changed the rules for union elections. As we reported in Labor Notes, the Circuit Court remanded the case back to the Trump Labor Board in an indication that the UAW was likely to be stripped of their only successful union election at a foreign-owned Southern auto plant.
In January, IndustriALL, the global union federation, suspended its global framework agreement with Volkswagen in reaction to the company's continued refusal to bargain with the 160 member bargaining unit.