SEIU Reformers Challenge Union's Direction at Puerto Rico Convention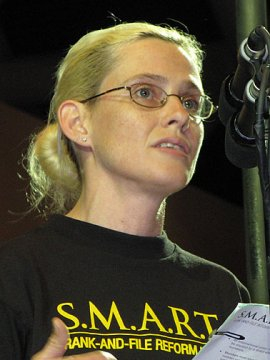 Carrying a message of union democracy, reformers left their mark on the 2008 Service Employees (SEIU) convention, which took place May 30 to June 4 in San Juan, Puerto Rico. Opposition to SEIU top leaders' plans to dramatically restructure the union coalesced around the newly formed caucus SEIU Members for Reform Today (SMART) and the large bloc of delegates from United Healthcare Workers-West (UHW), the 140,000-member California local at odds with the International since February.
Bucking the convention's tight script and pep-rally atmosphere, reformers challenged key elements of but were unable to prevent their passage.
WHO'S AT THE TABLE?
One flash point was the coordination of national negotiations. Reformers attempted to amend the International's proposal for dealing with designated "strategic employers" to ensure that elected rank-and-file members were a part of any national bargaining team.
Speaking to the assembled delegates, Maya Morris, a SMART leader and UHW executive board member, outlined several shortcomings of the Stern plan. "These proposals do not guarantee democratic decision-making," she said. "They do not guarantee the right of rank-and-file members to participate at every level of contract negotiations. In fact, rank-and-file members are excluded at the highest level of contract negotiations and replaced with boards of appointed leaders and staff, mostly from Washington, D.C., rather than from local unions."
Tony Aidukas, a sports rehab specialist at Desert Regional Medical Center in Palm Springs and UHW member, told delegates that his experience on the bargaining committee at Tenet Health Systems last year left much to be desired.
"We were placed in another room while national negotiators did the face-to-face negotiations with our employer," Aidukas said. "They agreed to subcontract 12 percent of our work and we had to spend seven months at the table to reverse that tentative agreement. If members had been in the room that would never have occurred."
Ultimately, delegates voted overwhelmingly to approve the package of Stern-backed changes addressing national bargaining and internal structure.
Paulette Forbes, a radiologic technologist at Brookdale Hospital and member of 1199 New York, captured the sentiment of many delegates. "I'm not going according to the paper that's being distributed here, but based on the fact that I've been a rank-and-file member for the past 19 years," she said. "I've seen real democracy taking place in this union. Our leadership cannot lead without us having a say. And that's why we have given our leaders power of attorney to make certain decisions for us, because we have to work."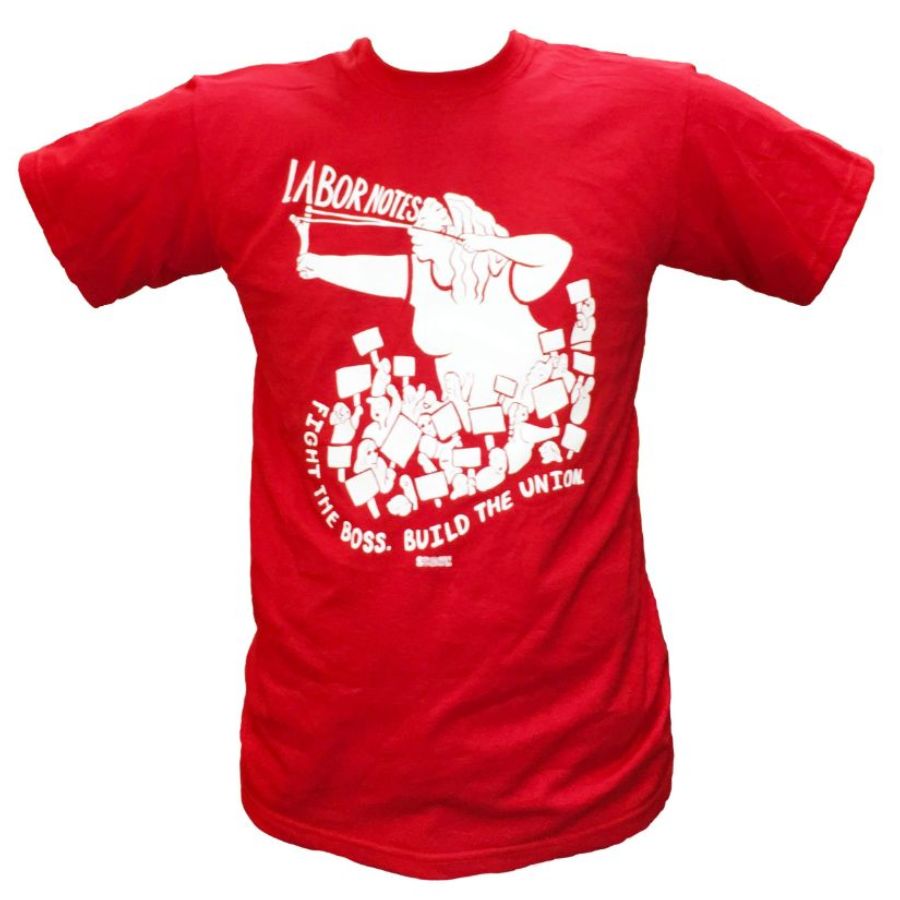 For the next three days voting followed a similar pattern. Whenever a contested proposal emerged, whether the International's plan to shift grievance handling to off-site call centers or rank-and-file appeals for stronger support of single-payer health care reform, large majorities of the delegates lined up behind the leadership.
DISMEMBERING UHW
The dispute between UHW and the International came to a head at the convention, centering on the fate of the 65,000 long-term home care workers currently part of UHW.
Just weeks before the convention, the International initiated a review of UHW's long-term care jurisdiction. Following a heated debate, convention delegates approved a plan to create a single long-term care local in each state. This move will likely settle the outcome of the jurisdictional hearings and transfer the workers out of UHW.
"They think this is over," said Ella Raiford, a 35-year member of UHW, reflecting on the convention vote. "But this is just the end of round one. If they put us in a different local and think we're just going to go home and be quiet, they have another thing coming."
On the last day of the convention, SMART delegates posed a final challenge to the Stern team, fielding a dozen individual candidates for seats on the executive board. Running individually, rather than as a slate, reformers forced a paper-ballot vote, allowing delegates to split their votes.
The tactic sent convention organizers scrambling, and pushed the convention's final session well into the evening, denying officials the rousing finale they had planned.
SMART activists now face the daunting challenge of building a solid rank-and-file organization. "This is really just the beginning," said Arturo Diaz, a member of Local 721 and a computer programmer for Los Angeles County. "What we really have to do now is organize, organize, organize. There are no short cuts. We have to do this one at a time, member to member, trying to convince people to move to action."
UHW leaders have not given up their struggle to maintain a single union for health care workers in California. On June 14, the local held several "mega-meetings" to oppose state budget cuts proposed for home care services and promote its message of industrial unity. More than 7,000 members and supporters attended events in Sacramento, Fresno, and San Francisco.