Interview: A Mexican Auto Worker on the Fight for a Real Union at GM's Silao Plant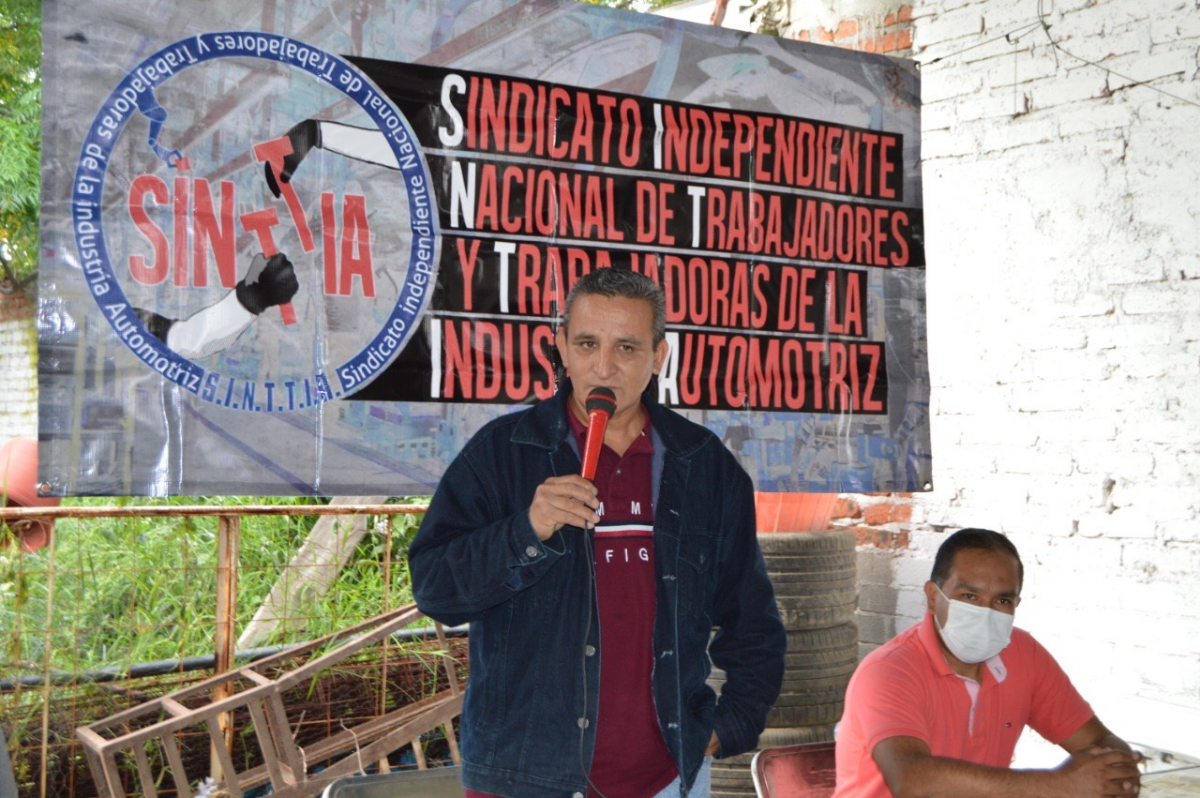 Originally published by the Mexico Solidarity Project.
Labor unions in Mexico first came under direct government control by the Institutional Revolutionary Party (el Partido Revolucionario Institucional, better known by its initials, the PRI) in the late 1940s when the administration of Miguel Alemán started appointing union presidents. One of the first and worst: Jesús Diaz de León, a character ousted for fraud but then reinstated by his federal friends. Diaz de León always showed up for union events decked out in cowboy regalia, and disgusted union members soon nicknamed him el charro. That charro label would stick, as a tag for corrupt, gangster-ridden, corporate- and state-controlled unions that ensure employers a passive, exploitable workforce in exchange for dues rake-offs to union leaders.
Workers in these charro squeezes find themselves doubly ripped off, by both company and union, the situation for years at the massive General Motors plant in Silao, Guanajuato.
The U.S.-Mexico-Canada trade agreement signed last year allows each nation involved to sue another for not following the pact's labor provisions, including the right to free and fair union elections. The Biden administration lodged a complaint against Mexico under this provision after the discovery of fraud in the GM Silao union contract ratification vote earlier this year. In the subsequent ordered re-vote, dissatisfied workers achieved a huge victory. Their ballots scrapped the charro contract and set the stage for efforts to create a true, independent union voice for the Silao plant's 6,500 workers.
Some observers have framed what's happened in Silao as the story of a heroic U.S.A. waving a fantastic trade agreement in Mexico's face to rescue helpless Mexican workers. This take on Silao—the U.S. riding in on a white horse to save the day!—neatly fits in with classic north-of-the-border cowboy mythology. But this version of events fails to credit México's own role in the outcome: the new labor law reform that requires contract ratification votes, the Mexican labor ministry's serious probe of the Silao plant's fraudulent first vote, and, most of all, the determination of the Silao workers themselves.
The Mexico Solidarity Project talked with Israel Cervantes, a key auto worker leader and an organizer of the Generando Movimiento (Generating Movement), the alternate "GM" that laid the groundwork for the Silao victory. Mexican auto workers, Generando Movimiento believes, don't need cowboys in either black hats or white ones, from either Mexico or the United States. They need the capacity to self-organize within their own plants. They need connections across their industry—and across national boundaries. An audacious goal!
Back in 2019, Israel Cervantes, a worker in the General Motors Silao plant in Guanajuato state, publicly expressed his support for striking U.S. auto workers. Cervantes had already been organizing internally in the Silao plant against the company union, and, soon after his show of solidarity with U.S. workers, company officials had him terminated. But that firing has only strengthened his resolve to build a strong independent labor union for all workers in the auto industry.
Mexico Solidarity Project: In April, a vote at the GM plant in Silao where you worked "ratified" the plant's new contract. Then, amazingly, a re-vote in August reversed that decision. The Silao union has belonged to the CTM, the Confederation of Mexican Workers, and gone by the name of the "Miguel Trujillo Lopez union." Who's this Miguel Trujillo Lopez, and how would you describe the CTM?
Israel Cervantes: Miguel Trujillo had been head of the union in our plant for so many years it was like he owned it, so everyone called the union by his name. The CTM works with the company against us. The Miguel Trujillo folks counted the first ratification vote, so it was no surprise that they found that they had "won." Later, in no surprise to workers, it came out that the CTM had destroyed ballots. The real surprise: We got a re-vote!
MSP: Within the Silao factory you helped organize the dissatisfied workers who formed the Generando Movimiento. Management at the plant then fired 18 dissidents. Were you fired for organizing?
Cervantes: GM didn't tell us they were terminating us for organizing, since that would be illegal. Instead, they used different pretexts for different workers. For me, after 13 years on the job, they called me into the office at 10:30 at night and told me I had been "selected" to not work there anymore. They accused me of doping and went ahead and terminated me even though, at my own expense, I took a drug test that came out negative.
GM didn't actually "fire" us organizers. They asked to accept a voluntary termination with no benefits. Most of the 18 accepted. They felt they had no choice. They have families to support and needed to find other ways to make a living quickly. Only three of us are challenging this "voluntary" termination and are filing lawsuits to get our jobs back.
"General Motors" to us is "Generando Movimiento" because the way they treat us "generates movement" against them. We need a union controlled by workers to force GM to improve our jobs. We've had dissatisfaction at our plant for a long time, but now we've turned anger into organization.
MSP: You spoke out in support of your fellow autoworkers in the U.S. How did you find out about the UAW strike in 2019?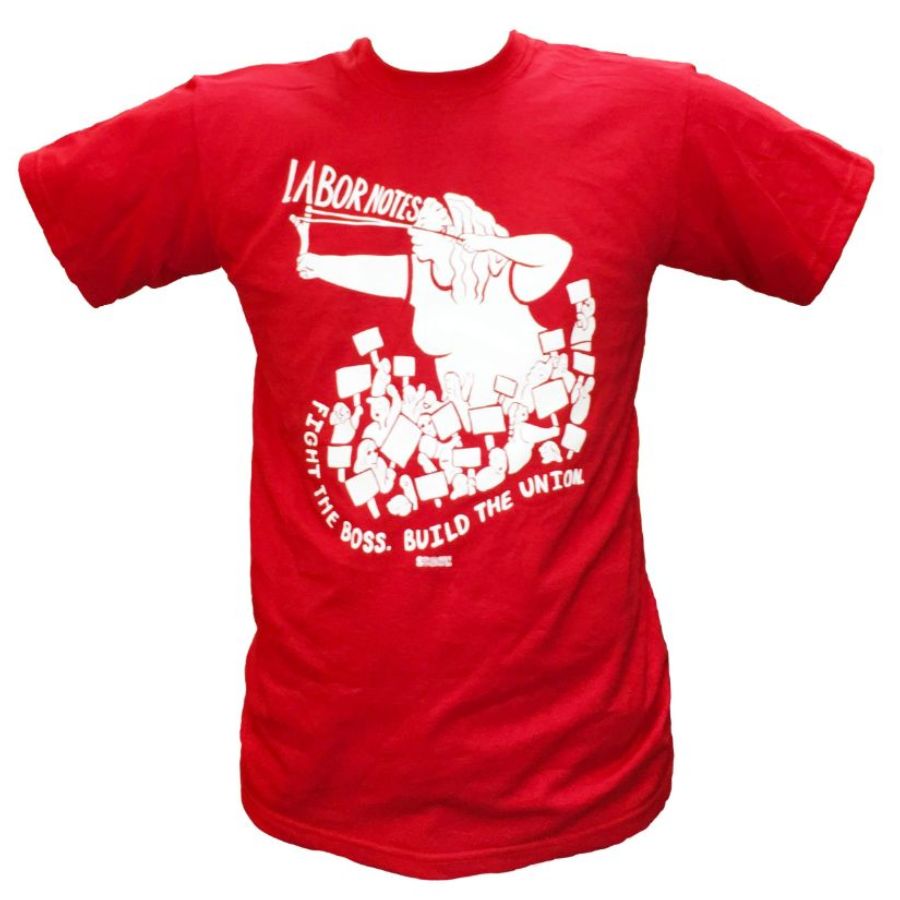 Cervantes: At my factory, we had really bad conditions. We were working 12-hour days. In August 2019, I was sent videos of the UAW strikers, and I could relate to their anger. Auto workers in different countries must stand united.
MSP: Are you getting any financial help?
Cervantes: None. We have no unemployment benefits, no funds for fired workers, no help from the UAW. We fired workers are on our own.
MSP: Now that workers at the Silao plant have rejected the charro contract by a big margin, do you think more workers will join Generando Movimiento?
Cervantes: I do. Workers are also feeling upset over the company's disregard for our safety during Covid. Eighteen workers have died. The plant re-opened in May 2020 without certification from the health department. We felt like they were sending us into a slaughterhouse. We held several protests and Zoom press conferences to let the public know that vehicles count more to GM than human lives.
But we have real divisions among the workers in Silao. Many are afraid of taking risks. We're working hard to convince them to join our movement.
MSP: Generando Movimiento initiated the formation of SINTTIA, the new Sindicato Nacional de Trabajadores y Trabajoras de la Industria Automotriz (the National Auto Workers Union). What's next?
Cervantes: We've legally registered as a union with the Mexican labor department, and we hope to win a vote to have SINTTIA represent workers in Silao. But our movement doesn't just want a new union for our own factory. To have the power to change our conditions, we need a national union for auto workers and auto parts makers, a union to represent those working for Japanese and German factories too [in addition to U.S. factories]. That's our goal.
LANDMARK RULING AGAINST A BOGUS UNION
In a stunning pro-worker ruling, Mexico's secretary of labor and public welfare has terminated the collective bargaining agreement "negotiated" by the company union at the huge General Motors plant in the Guanajuato state city of Silao. Secretary Luisa Maria Alcalde's September 19 ruling also expects the Mexican federal labor relations apparatus to shield the Silao plant's workers from any retaliatory management moves, as this extract from the ruling makes clear:
The Ministry of Labor and Social Welfare issued its decision to terminate the collective bargaining agreement entered into between the "Miguel Trujillo López" Union with the General Motors de México company, at its plant in Silao, Guanajuato, effective November 3.
This determination is derived from the results of the vote carried out on August 17 and 18, which had the participation of more than 90 percent of unionized workers, and where 3,214 votes against and 2,623 votes in favor of ratifying the current labor agreement were recorded.
The resolution obliges General Motors to guarantee all the rights and benefits in the current collective agreement (until November 3). Consequently, labor relations will be governed by individual contracts until the signing of a new collective contract, for which any interested union must demonstrate the majority support of the workers.
The resolution also orders the "Miguel Trujillo López" Union to continue complying with the existing obligations and transfer or settle all the commitments it has with the workers until the termination of the contract takes effect. In addition, the intervention of the Federal Attorney for the Defense of Labor and the Federal Labor Inspectorate has been requested to ensure that workers are not subjected to intimidation, threats, retaliation or dismissal and that their acquired rights are guaranteed.