NAFTA 2.0: What's the Deal?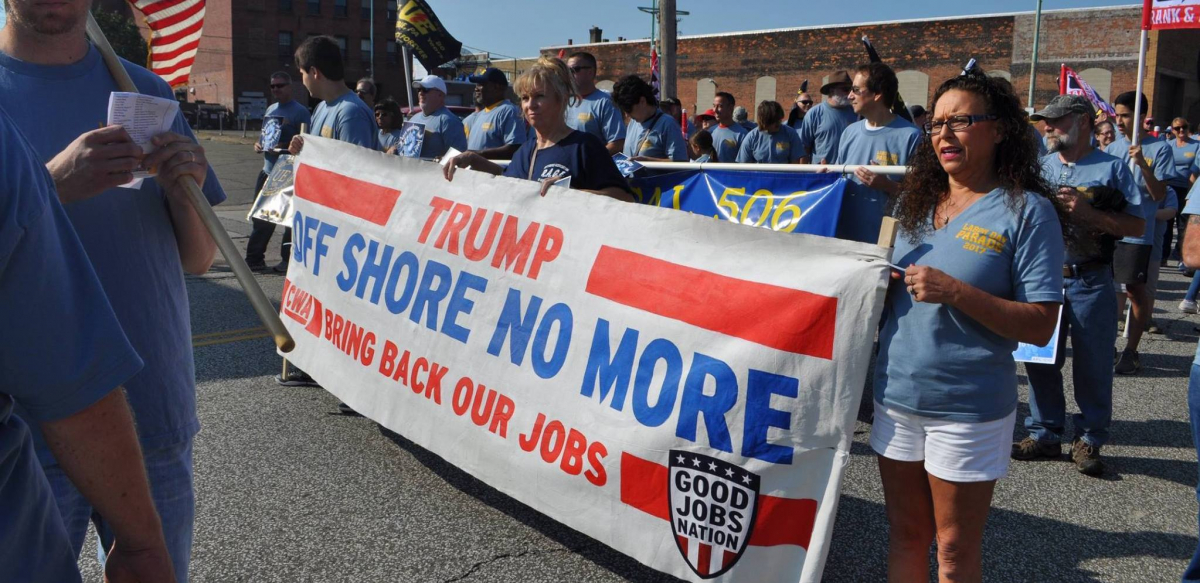 What does a renegotiated NAFTA mean for workers in the U.S., Canada, and Mexico? At best, it might stem some of the bleeding.
The presidents of the U.S. and Mexico announced on August 27 that they had reached a deal. A month later, Canada is still out of the agreement, though negotiations are likely to continue over the next few months. Text of the draft deal between the U.S. and Mexico may be published as soon as today.
Workers in all three countries have suffered under a decades-long corporate offensive. Unions and civil society groups have long pushed to amend or scrap the 24-year-old agreement.
NAFTA is blamed for the loss of over a million manufacturing jobs from the U.S. and Canada to low-wage Mexico. It also decimated Mexican farmers and small businesses, helping spur migration to urban areas and into the U.S.
On the campaign trail, now-President Trump pledged to pull the U.S. out of what he termed "the worst trade deal ever." Once in office, he shifted to renegotiating it.
NEW RULES FOR CARS
The tentative pact between the U.S. and Mexico would require that any vehicle sold in the U.S. must have 75 percent North American content, or else face a 2.5 percent import tariff. That's up from the existing 62.5 percent requirement.
Forty to 45 percent of a vehicle would have to be built by workers making at least $16 an hour—meaning U.S. and Canadian workers (assuming Canada is eventually included), although it's possible work done in countries like Germany and South Korea could also be included.
Wages for Mexican auto workers averaged $7.34 an hour in assembly and $3.41 in auto parts last year, according to the Center for Automotive Research. Industry spokespeople have ruled out raising them to $16.
Many analysts are skeptical that these rules will add jobs in the U.S. or Canada. Rather than move production out of Mexico, companies might just pay the tariff.
For most automakers, meeting the requirements will take only marginal adjustments—one reason why the industry has reacted relatively favorably to the news.
Most vehicles sold in the U.S. are already produced with North American content well above 62.5 percent to avoid accidentally triggering a tariff. The rule that 40 percent of a car must be made by workers making $16 an hour could have more of an effect, especially if it only counts work done in the U.S. and Canada. But Bloomberg estimates that at most, a third of Mexico's 2.3 million vehicle exports to the U.S. in 2017 would be affected by the new rules.
Many of the union auto jobs "lost" in recent decades haven't moved overseas at all, but to the low-wage U.S. South. "[A renegotiated] NAFTA is not going to bring South Carolina jobs back to a unionized Detroit," said Stephanie Luce, a professor at the City University of New York's School of Labor and Urban Studies.
The Trump administration initially pushed for higher thresholds—50 percent built in the U.S., 85 percent in North America—but those were dropped during negotiations.
Trump is still threatening to impose 25 percent tariffs on all auto imports on grounds of "national security," as he's done with steel, though it's unclear if he will follow through. Pickup truck imports already face a 25 percent tariff.
Mexico reportedly agreed to set quotas on its export of vehicles and auto parts to the U.S., above which the 25 percent tariffs could apply.
SECURE A FOOTPRINT
While it's unlikely to bring many jobs back, the deal might slow the flight of auto production for the North American market to Mexico and to other continents.
A quarter of cars sold in North America are produced elsewhere—a far higher percentage than the European Union, South Korea, Japan, or China. "We treated this renegotiation as a generational opportunity to fix that," said Angelo DiCaro, a researcher at Unifor, Canada's largest private sector union.
If Canada is included, the deal could "create a structure that secures a footprint of production," DiCaro said. "Or else at some point [Canada] won't have an auto industry, like Australia."
Cars are still Canada's top export. But Canadian employment at the Big Three auto firms has shrunk from 52,000 pre-NAFTA to just 23,000 in 2017.
"The North American market isn't growing that fast," said Sam Gindin, former research director at the Canadian Auto Workers. "There are not a lot of new plants on the horizon."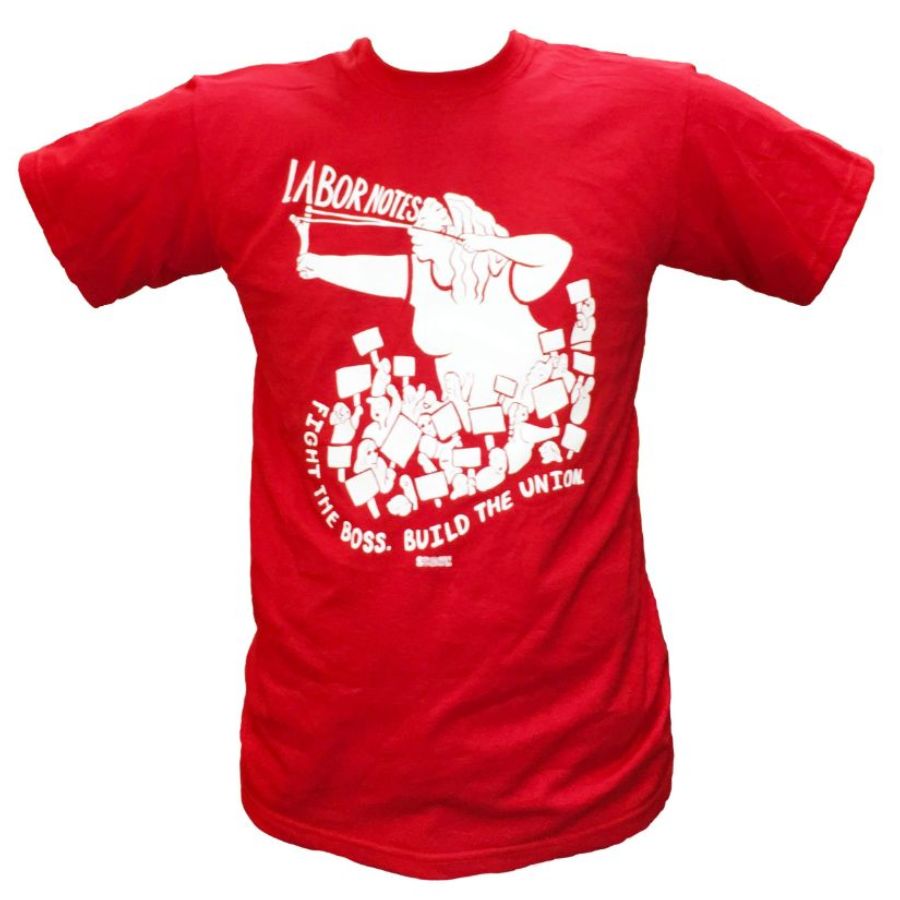 While trade is often blamed for job loss, downsizing due to technology and speedup has been just as, if not more, important. Adjusted for inflation, total U.S. manufacturing output grew 63 percent between 1994 and 2015, according to the Brookings Institution, while manufacturing employment shrank by 28 percent during the same period. "In the long term, jobs in this industry are going to fall," Gindin said.
LOUSY CONTRACTS
The old NAFTA relegates labor rights to a side agreement with no real enforcement mechanism. The renegotiated deal brings the labor section into its core, which should make it subject to the same dispute settlement procedures as the rest of the agreement.
Mexico has reportedly agreed to eliminate so-called "protection contracts" where corrupt union leaders sign off on poor wages and benefits, often years before a business hires anybody.
"We have this terrible defect in Mexico—contracts, signed by union leaders behind the backs of workers, that protect companies from militant workers," said Benedicto Martinez of a union called the Authentic Workers' Front (Frente Auténtico del Trabajo).
A genuine crackdown on protection contracts would "throw a grenade into the production model that has existed in Mexico," DiCaro said.
Real wages in Mexico have declined since NAFTA was signed in 1994.
"Mexicans have really been the most exploited, because the jobs that have been generated through NAFTA are not enough to meet the requirements in this country," Martinez said. "The average national salary is around 200 pesos ($10.60) a day. Who can live on that?"
Mexican President-Elect Andrés Manuel López Obrador has pledged to raise the country's minimum wage, currently 88.36 pesos ($4.70) a day. He will take office in December.
Labor law reforms wending their way through the Mexican Congress would make it easier for workers to form independent unions. That in turn could help raise wages.
"We can easily target Mexico for stealing our jobs, but they didn't steal $35-an-hour jobs with defined-benefit pension plans," DiCaro said. "They were given jobs with contracts they never voted on, with unions they didn't ask for, that kept them in poor living conditions."
LUCY WITH FOOTBALL
Every time there's a new free-trade agreement, U.S. trade reps tout its labor provisions as the strongest yet.
Unions will use whatever enforcement mechanisms they get to put pressure on governments and employers, as they have done under NAFTA, CAFTA, and other agreements.
But enforcing these provisions has generally been an excruciatingly slow, frustrating process. Cases drag on for years—and even if a government is finally found not to be enforcing its own labor laws, the potential penalty is a mere slap on the wrist.
"We keep putting hopes in the [labor] agreements in these trade deals," said Luce. "But we have yet to see any of them yield anything."
"The only real mechanism for enforcing labor laws is independent labor unions," said Jonathan Kissam, communications director with the Electrical Workers (UE).
CRACKS IN THE CONSENSUS
Six U.S. union presidents issued a joint statement generally supportive of the deal but saying that "more work needs to be done" to make sure it contains "swift and certain enforcement tools." They're also pushing to include Canada.
The Trump administration has been courting labor's support because it hopes to win backing from some Congressional Democrats. It also wants to neutralize potential opposition. Unions mobilized hard and played an important role in the defeat of the Trans-Pacific Partnership.
"We appreciate U.S. Trade Representative Robert Lighthizer's close consultations and willingness to consider new ideas," read one AFL-CIO press release. But most civil society groups have been shut out.
Activists say the devil will be in the details, which will probably include a lot of corporate giveaways.
Kissam is glad to see more conversation about what policies could better support industrial jobs. But "it seems unlikely that anything will come out of this that will actually get passed and significantly improve workers' lives," he said. "We're not going to get a good trade deal until workers have more political power in all three countries."