VIDEO: Lessons from the Verizon Strike for L.A. Teachers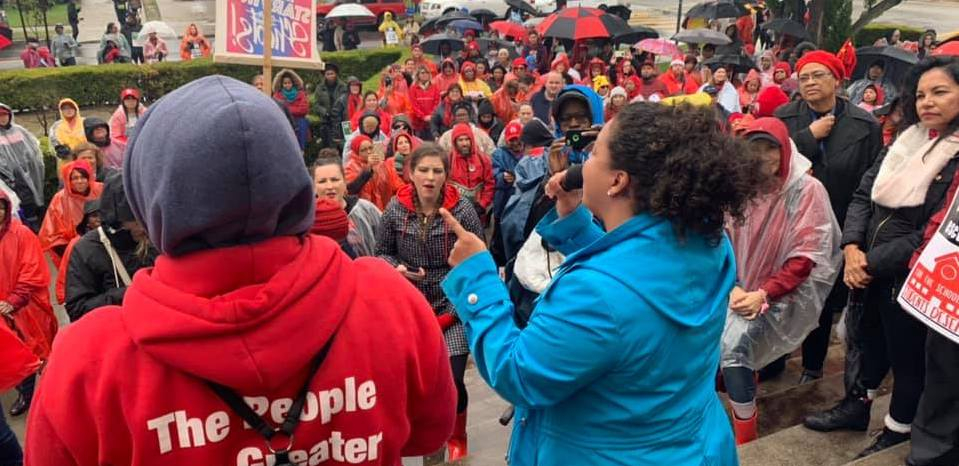 Four Labor Notes staff members are in Los Angeles helping out with the strike by 34,000 teachers against the billionaire-backed school board's privatization agenda.
In this speech, Labor Notes staff organizer Bianca Cunningham tells L.A. teachers about her own experience on strike against Verizon for 49 days in 2016, during the largest private-sector strike of the decade.
For further coverage of the strike from Labor Notes, see:
Los Angeles Teachers Strike to Defend Public Schools from the Privatizers by Barbara Madeloni. An overview of the strike and what's at stake. "A win would be a critical pushback against the billionaire union-busting forces who are hellbent on privatizing public education. It would resonate across the country and feed the fire of the teacher insurgency."
Why L.A. Parents Are Standing with Striking Teachers against Billionaire-Backed Charters by Chris Brooks. Charter co-locations have rankled teachers, students, and parents. UTLA has put resources into educating parents and community members about the links between charters and growing class sizes, and helping them get organized to fight privatization.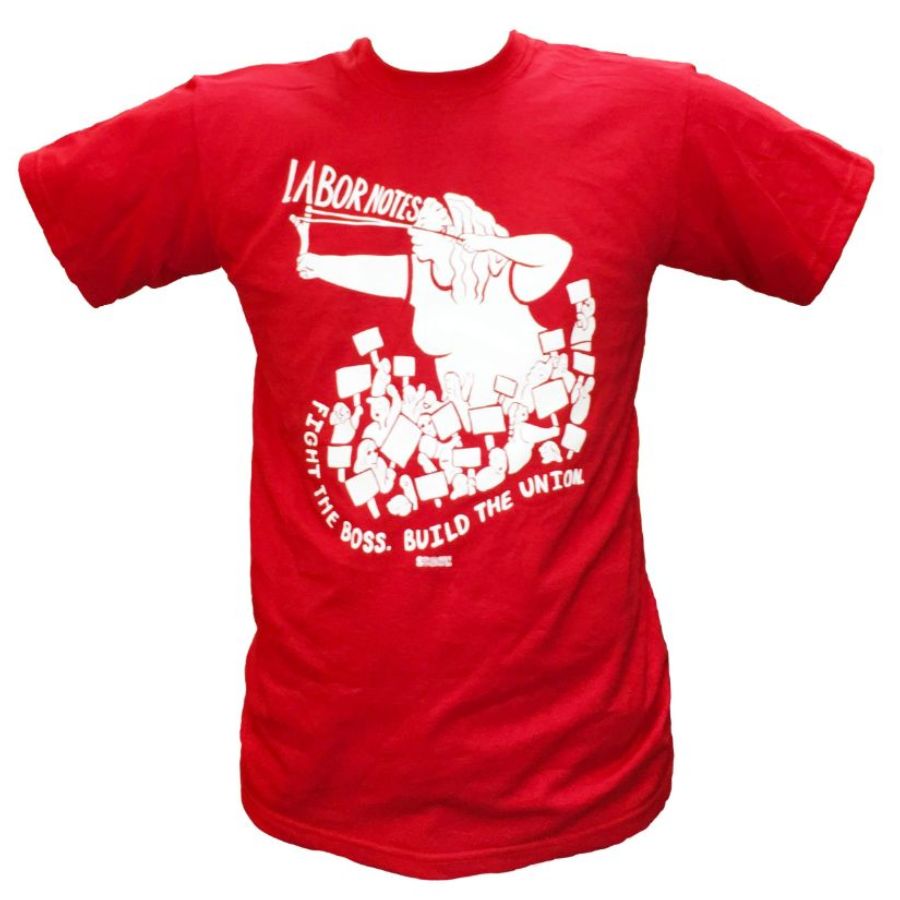 Scenes from the L.A. Teachers Strike by Saurav Sarkar. "A 30,000-person dance party in front of the California charter schools association is not a bad day."
VIDEO: Striking for the Schools L.A. Students Deserve - L.A. teachers Gillian Russom, Karla Griego, and Mark Ramos joined a Labor Notes video call to explain the issues in the strike.
FROM THE ARCHIVES: L.A. Teachers Run on a Bigger Vision by Samantha Winslow. Details the vision that the Union Power slate, currently leading UTLA, ran on in 2014.
For updates, follow the Labor Notes and UTLA Facebook pages.
Donate to the official strike solidarity fund here.