Rolling Strikes Jam Up North Pole
The massive gift production and distribution operation at the North Pole is in disarray amid rolling strikes this week.
The conveyor belts were halted for several hours on Wednesday when maintenance elves walked out just as a mass of taffy was discovered in the gears. On Thursday there was another walkout, this time in Wrapping and Ribbons. And today, no one is loading sleighs.
The wildcat strikes were organized by rank and filers without the sanction of Elves, Reindeer, and Candy Stripers Local 1224.
Members are livid that Santa Claus has unilaterally introduced a seasonal second tier of workers called "Santa's little helpers," paid less than career elves and denied such benefits as pensions and free cocoa.
"It's a direct violation of the contract," said former chief steward Cindy Lou Who, keeping warm on the picket line in a Troublemakers Union beanie hat ($15) as she handed out hot cider in Troublemakers Union pint glasses ($10). "For someone to work all day making toys alongside me, but then she takes home half as much gingerbread—it's crummy."
Who headed the True North slate that narrowly lost last year's union election.
The union administration is urging members to cool off the strikes. "We're in serious talks with Santa over this issue, but we have to take his interests into account," said Local 1224 President Zack Keebler. "How are we going to compete with Amazon?"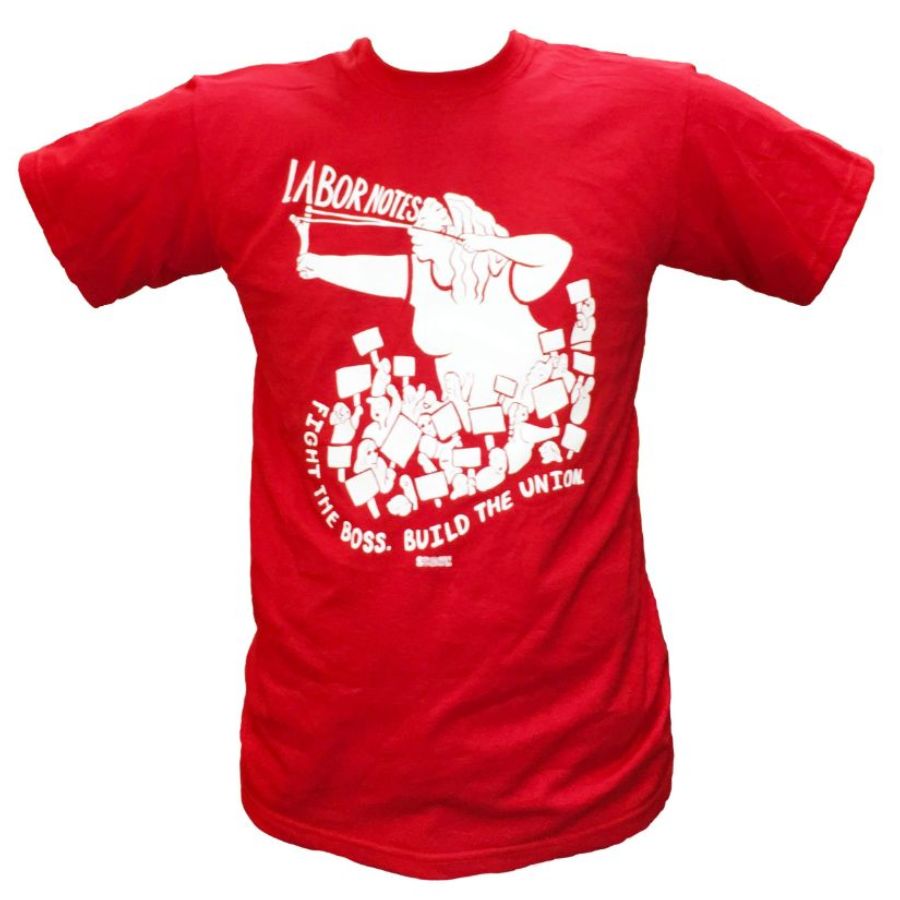 The next ones to walk out may be Polar Bears Local 1774, who carry gifts bound for North America long distances over the ice. They have been in contract bargaining for months—the biggest sticking point is their demand for increased maternity hibernation leave.
"This first week of strikes is just the tip of the iceberg," said spokesbear Rufus White, wearing a size XXXXXXXXXXXXXXXXXXXXXL Troublemakers Union hoodie that he had specially made. The hoodie is typically available in human sizes S-3X ($40).
Claus has taken a tough line with the unions this year, emboldened by a North Pole Supreme Court decision that's designed to encourage elves to drop their union membership by compelling the union to represent even those who pay zero sugarplums in dues.
"But we haven't lost a single member in my area," said Tiny Tim Cratchit, a steward in the candy striping department. "It's all thanks to what we learned from that terrific book, Secrets of a Successful Organizer ($15)."
Members of the Elves are also rumored to be discussing interpolar action with Penguins Local 1911. Activists from the two locals met up at the Labor Notes Conference in Chicago last April to discuss next steps after the collapse of the Trans-Polar Partnership trade deal.
For guaranteed delivery in time for Christmas, order all your Troublemakers gear by December 18. A subscription to Labor Notes ($30) makes a great stocking stuffer!