Supply Chain Snafus Give Santa's Elves New Leverage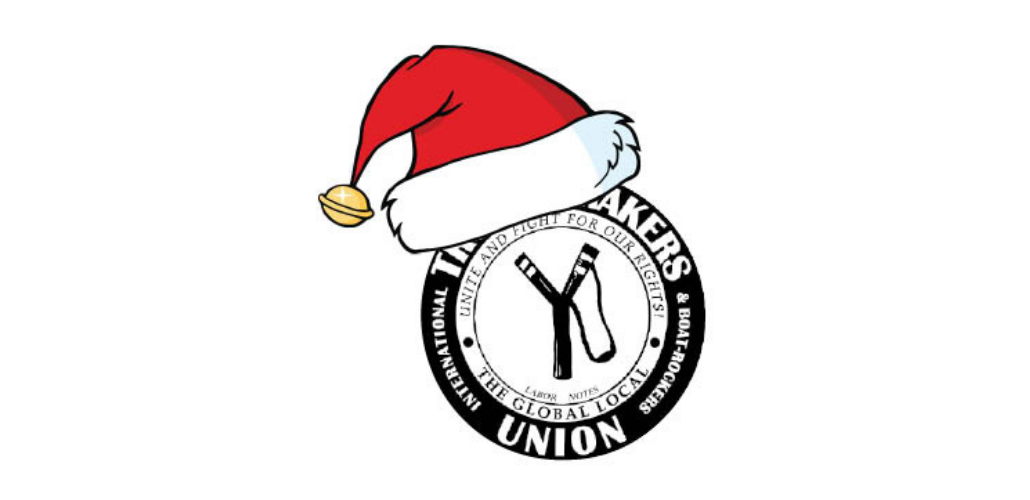 A new spirit of defiance is spreading on the wind that whips through the North Pole workshop complex. Elves are chafing against long hours and discovering their increased leverage—both resulting from a labor shortage that has jammed up critical points in the supply chain.
Polar warehouses are stacked to the rafters with gingerbread men no one has frosted and headless nutcrackers awaiting a delayed shipment from the parts plant.
One day last month the entire Wrapping and Ribbons department walked out, taping a "We quit!" note to Santa's door. Within a week they were all back on the job with a sugarplum-an-hour raise and a guarantee against retaliation for their impromptu strike. (Member Paige Wenceslas wrote up how they did it in Labor Notes—and then bought a year's subscription to the magazine ($30) to get more organizing ideas.)
And despite a blitz of vote-yes messages from President Zack Keebler, the membership of Elves, Toymakers, Reindeer, and Candy Stripers Local 1224 has just roundly rejected the latest contract offer, forcing Santa back to the negotiating table.
Elves and candy stripers wearing Troublemakers Union hoodies ($45) and beanie hats ($20) lined the snowdrifts on Candy Cane Lane to serenade a tight-lipped Claus with "All I Want for Christmas Is My Two Days Off" as he trudged into the workshop to resume bargaining. Santa is attempting to impose an Alternative Work Schedule that would force many North Pole production workers to regularly work weekends.
In the Delivery division, a top concern is overwork. "Don't call it a reindeer shortage," insisted Prancer, pawing the ground angrily. "It's the low pay and the schedule. Look, we expect to feel the crunch around the holidays, but now it's forced overtime all year round. I barely see my fawns."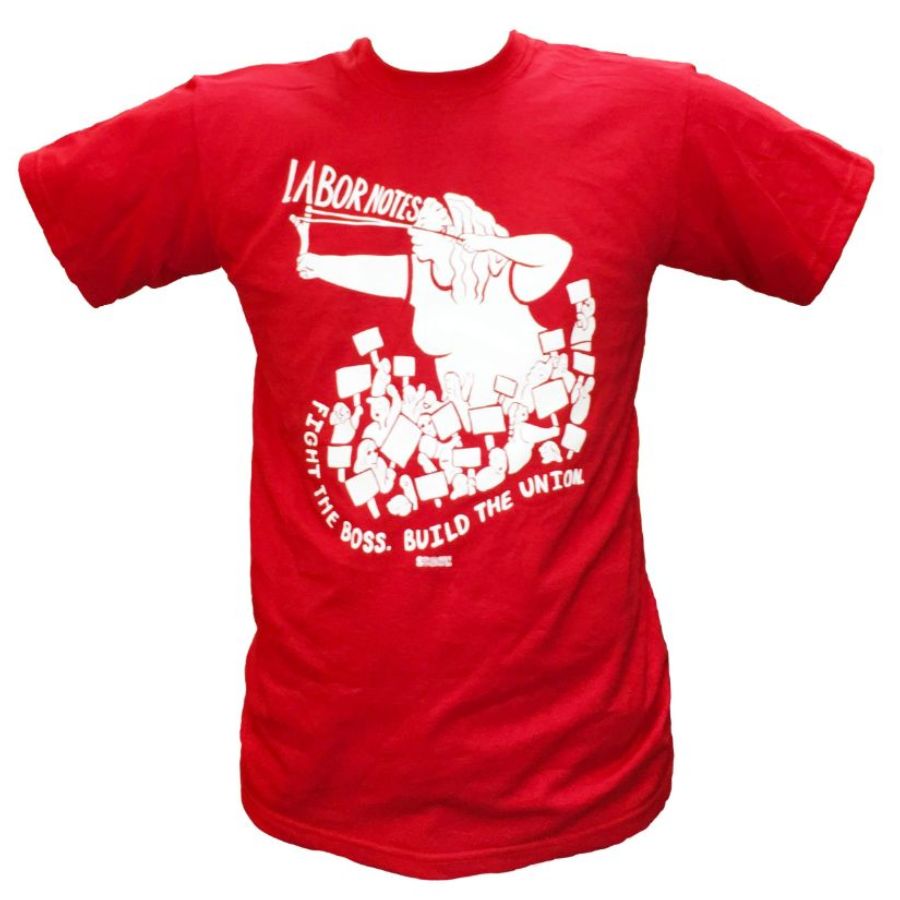 Another popular demand is to restore the annual figgy pudding bonus. Keebler claims it's unrealistic ("No one outside the Christmas sector gets that anymore") but among the rank and file there are rumblings about the need for direct action to win it back. Steward Cindy Lou Who winked and flashed her copy of Secrets of a Successful Organizer ($15) as she waved a hand-lettered sign: "We won't go until we get some!"
Polar Bears Local 1774, whose members transport most gifts bound for North America, saw its own wildbear walkouts over health and safety last summer, when temperatures topped 50 degrees Fahrenheit. "I have a layer of blubber and two layers of furrrrrrrr," growled spokesbear Rufus, sporting only the lightweight high-vis yellow edition of the Troublemakers Union T-shirt ($20). The bears are also demanding protection against new on-the-job hazards as the polar ice melts—a topic they hope to discuss with workers from around the world at next year's Labor Notes Conference in Chicago.
Santa alleges they are engaged in an illegal slowdown. The bears say they're just working safe.
Given all these challenges, what are the prospects for North Pole products to fill children's stockings around the world on schedule this year? "Don't hold your breath," said candy striper Tiny Tim Cratchit. "If you want your presents in time for Christmas, you'd better hurry up and order them by Friday, December 10, from the Labor Notes online store."
---
Previous installments: