In Short Strike, Jim Beam Workers Crush Two-Tier and Beat Grueling Hours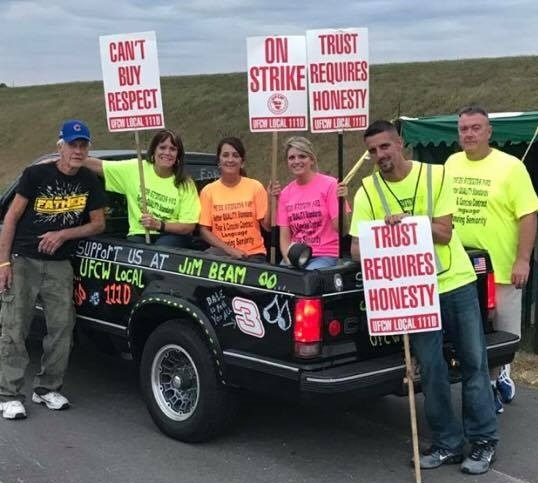 Jim Beam distillery workers won some relief from grueling hours and defeated a two-tier wage scale by going on the first strike in company history.
The 252 workers at Jim Beam's two Kentucky factories start from the raw corn, rye, and barley; sort, grind, roast, ferment, and distill it; pack it into charred barrels; age it in warehouses; process it for flavor and alcohol content; and bottle it for distribution.
They walked out for a week in October after overwhelmingly rejecting two contract proposals.
The second deal, voted down 10 to 1, would have raised the wages of the 50 bottom-tier workers by up to 35 percent. Yet "there probably weren't five people on the [bottom tier] that voted for that contract," said James Linton, who has worked on the bottom for five years.
Above all, workers were furious over the mandatory overtime that was wreaking havoc with their personal and family lives.
"Folks were working seven days a week—that's 70 or 80 hours a week—with no relief in sight," said Food and Commercial Workers Local 111D President Janelle Mudd, who works on the processing line where the bourbon flows from the barrel to the bottle. "They were wore out."
BOURBON BOOM
Jim Beam, the top-selling bourbon in the world, is produced by a subsidiary of the Japanese conglomerate Suntory Holdings.
Bourbon is a major growth industry in Kentucky, where a number of companies are investing hundreds of millions of dollars to expand their operations. Jim Beam is central to Suntory Holdings' plan to double its worldwide liquor sales by 2020.
Because of an uptick in global demand, Jim Beam has been building new warehouses to store its barrels—and putting the squeeze on production workers to fill them.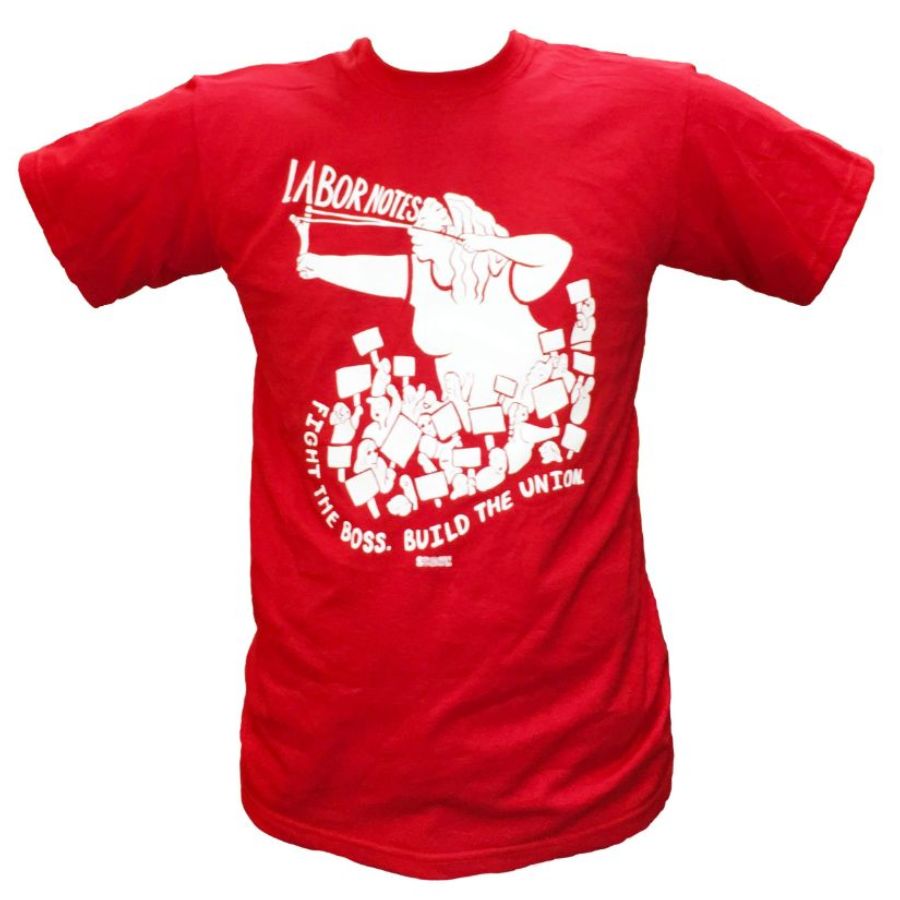 "We are in the midst of a bourbon boom," said Troy Frazier, who's worked in processing at Jim Beam for 25 years, "and the company is not wanting to hire more full-time workers."
Instead the company hired 120-140 temps through an agency. Workers say the number of temps has doubled over the past four to five years.
"So we have people on the same line, doing the same job," said Frazier, "and one is making a starting pay of $23 an hour in the top tier, another making $17 an hour on bottom tier, and then the temps are making $10 an hour."
Jim Beam isn't alone. According to a recent report by the Kentucky Center for Economic Policy, from 2009 to 2016, temporary employment services was the state's fastest-growing industry.
SLOWING IT DOWN
The massively profitable Jim Beam didn't appear interested in or prepared for a long fight—so the week-long strike gave Local 111D enough leverage to win a better deal.
The company agreed to eliminate the two-tier pay scale, cap temps at 25 percent of the workforce, and hire at least 27 full-time workers.
Workers ratified their new two-year contract 204 to 19. According to the union, within two weeks the company had already hired seven new full-timers and put an end to mandatory overtime.
President Mudd hopes the victory can inspire others. "People are being bombarded, they are overworked, don't have time for their families," she said. "It was a big deal for us to go out on strike, and I think we had a very successful one."