Korean Sit-In atop Crane Defeats Job Cuts
After 309 days sitting in on top of a 115-foot shipyard crane, a South Korean welder has won an agreement that her multinational employer will rehire 94 laid-off workers.
Each will get $20,000 in back pay.
Ending her sit-in in triumph over Hanjin Heavy Industries and Construction Company, Kim Jin-suk called the action "one last fight to win."
South Korean unions have not defeated corporations' job cuts since 1997, when layoff rules were eased during the Asian financial crisis. That move was intended to break the region's long-held tradition of lifetime employment.
Kim rallied support to her cause via Twitter. Her supporters, calling themselves the Hope Riders, first gathered and discussed online and then occupied the streets of Busan and Seoul, the country's capital.
Kim survived Hanjin's attempts to cut off her food, water, and electricity, and also her union leadership's attempts to isolate her and her co-workers by clandestinely agreeing to a new contract.
Each time she was threatened, the Hope Riders mounted larger and larger street protests, defying the riot police and right-wing thugs who confronted them.
The Hope Riders grew strong enough to push the National Assembly to mediate a deal between Hanjin and the union.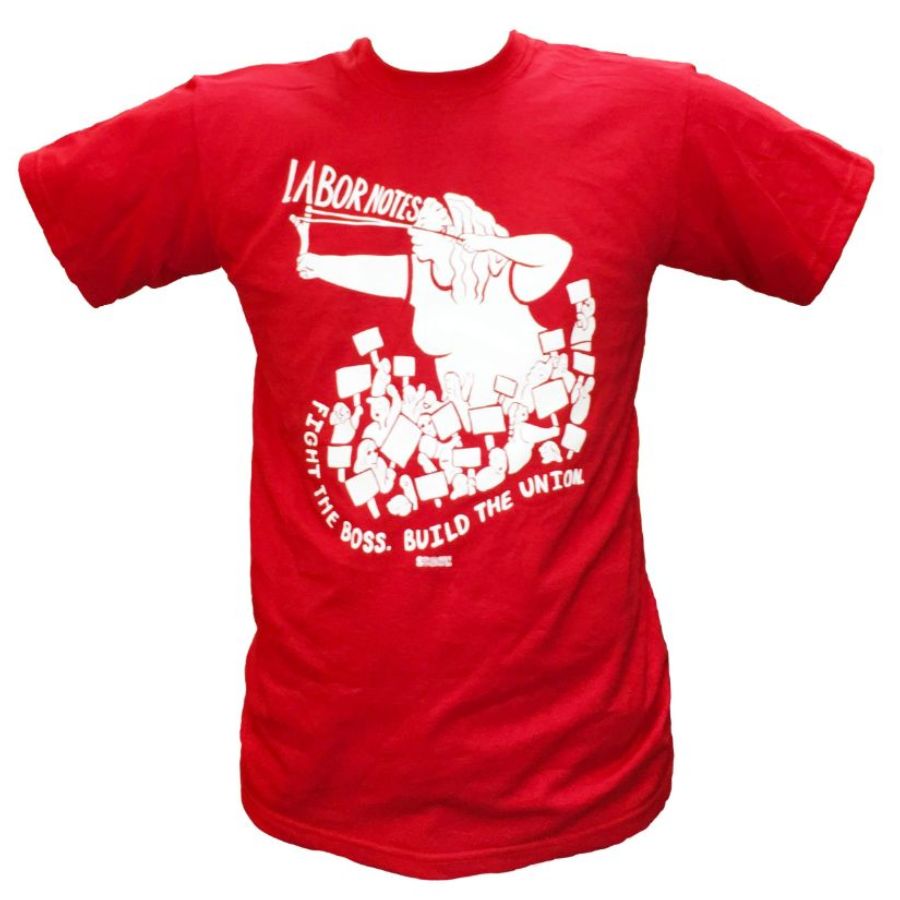 On October 9 at the legislature, Hanjin's chairman tearfully agreed to pay laid-off workers and reinstate them within a year—if the sit-in ended. Most of the 400 originally laid off had already taken buyouts. Kim and the Hope Riders helped bring back the jobs of 94 of the remaining 98.
On November 9, in one last move to avert the union's victory, 500 riot police surrounded Crane 85 to arrest Kim and effectively aborted a union vote to approve the deal. After fierce protests, police finally withdrew. A day later, union members unanimously approved the agreement.
When the 52-year-old Kim occupied the control room of Crane 85 nearly a year ago, her co-workers feared the action would end the same way as another crane sit-in, conducted by Kim Ju-ik, who hanged himself after 129 days protesting job cuts in 2002.
Touching the ground for the first time, Kim Jin-suk said, "I wanted to prove that the cause for which I have been fighting half of my life and for which many comrades have died is right."
She was escorted by supporters to a hospital for medical checks. Plainclothes police officers are now surrounding the hospital, waiting for a chance to arrest her for illegal occupation and trespassing.
Using the same cell phone she employed to motivate tens of thousands of new activists into action in South Korea, Kim addressed the general assembly of Occupy Wall Street in New York on October 8 through an interpreter.
She declared her sit-in part of "a global fight against corporate nastiness." Kim's triumph adds to the momentum of the rising global protest against the 1 percent.
---
Kap Su Seol is a research analyst by day and a freelance writer at night. He is currently at work writing a corporate history of Samsung, South Korea's multinational conglomerate.