The Real-Life Auto Strike Behind the Runaway Netflix Hit Squid Game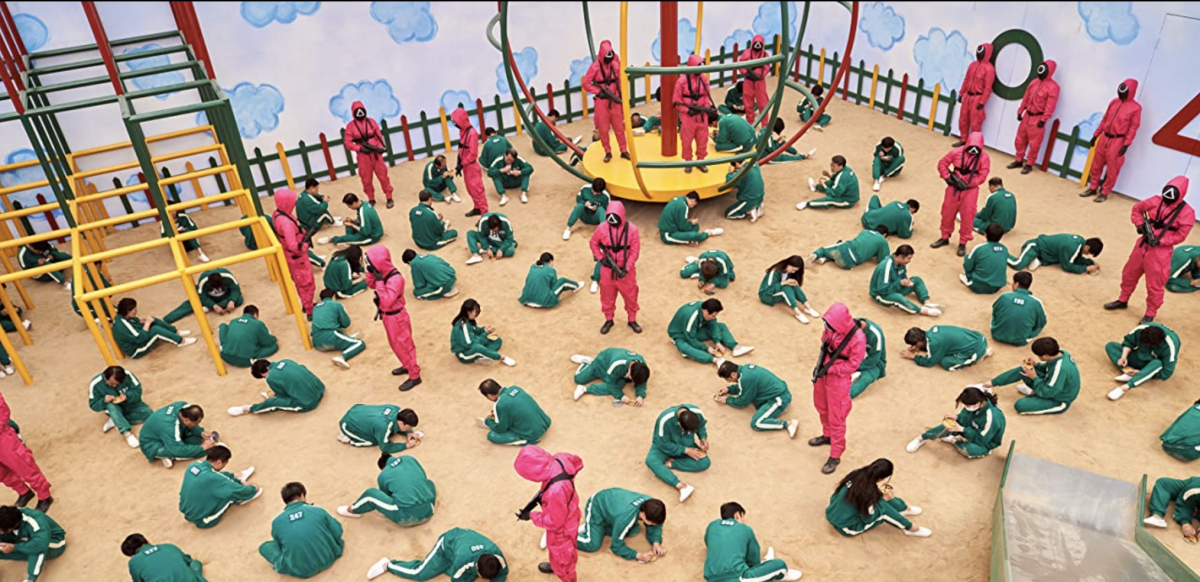 Spoiler alert: This article contains major spoilers for the hit series, including the final episodes. –Editors.
The compelling Netflix TV series Squid Game—set in modern South Korea—is on pace to become the most watched series in Netflix history. Just a month after its launch, it is expected to soon hit 100 million global household views.
The series portrays a violent survival game in which desperate and impoverished competitors compete to the death to win a huge glass pig filled with 46.5 billion won (nearly $40 million). Though even casual viewers can quickly grasp the show's concern over inequality between the rich and the poor, much of its worldwide audience may miss the way that Squid Game comments on Korea's union history and the role of worker solidarity in sustaining the humanity of the oppressed.
HORRORS OF CAPITALISM
Squid Game's critique of Korea's growing social and economic inequality is powerfully presented in the second episode (bluntly titled "Hell"), which showcases the dismal daily life of its impoverished protagonists. All the people who join the deadly Squid Games are poor and alienated, including the lead character, laid-off union auto worker Seong Gi-hun (played by Lee Jung-jae), along with a failed stockbroker, a North Korean defector, a petty gangster, a lonely elderly man, and a migrant Pakistani factory worker.
Despite the fact that Korea's economy has become the 10th-richest in the world, these struggling Koreans represent the growing socioeconomic divide in a society where personal debt has risen to a staggering 104 percent of national gross domestic product this year, 35 percent higher than in 2007.
On the flip side, the decadence and venality of the super-wealthy is powerfully presented in the show's final episodes, where lavishly costumed mega-rich gamblers wager on the life-and-death struggles of the poor while lounging with their feet propped up on naked human servants.
STRIKE BRUTALLY SUPPRESSED
One of the subtler nods to Korea's labor movement comes in episode 5 ("A Fair World"), in a cryptic scene where the lead protagonist witnesses his fellow competitors turning on each other in a violent free-for-all. This traumatic event drives him into a trance as he remembers similar scenes of deadly violence from his life as an auto worker.
The casual viewer is likely unaware that these trance visions portray a real-life event in Korean history—the 2009 SsangYong Motors strike. That struggle ended in violent defeat when hundreds of rampaging police charged into the factory and brutally beat down the striking workers.
As a SsangYong striker, Seong saw his co-worker beaten to death by police. These events ultimately led him to lose his job and his future prospects and end up divorced, losing custody of his daughter.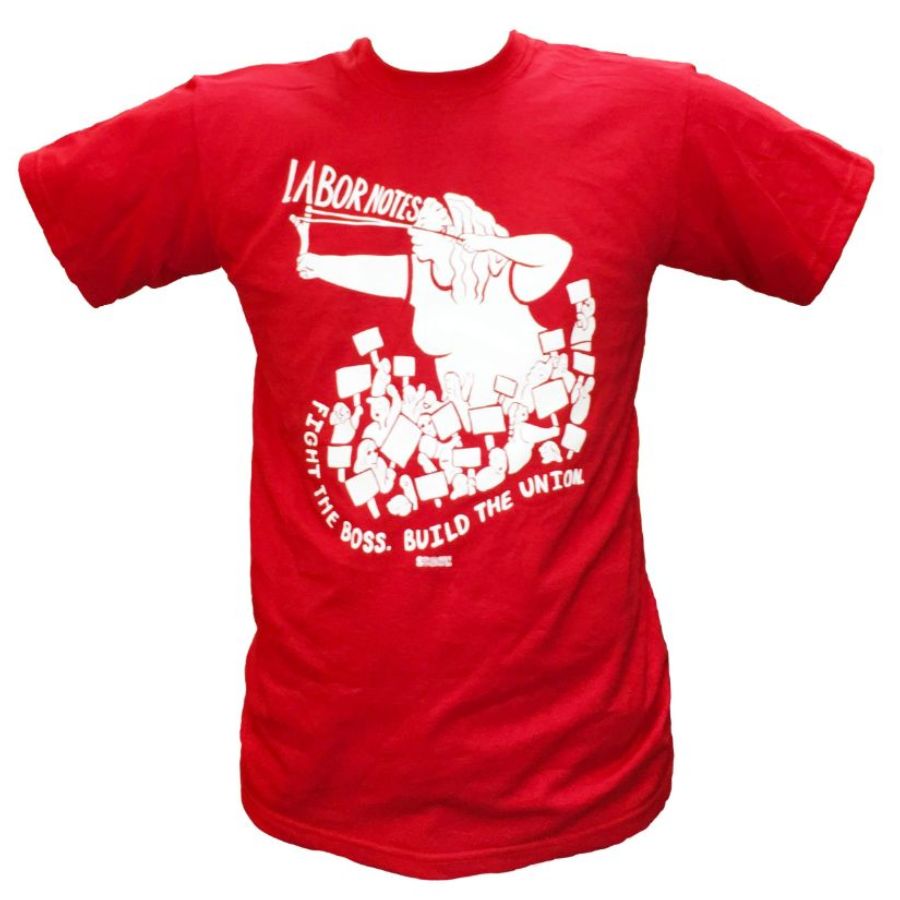 Squid Game imagines how such brutal events might lead desperate workers to wager their very lives on a chance at economic redemption. This fantastical vision of wretched worker suicide struggles is, in fact, rooted in reality.
RASH OF SUICIDES
The real-life 77-day SsangYong strike resulted when the company unexpectedly laid off 43 percent of its entire workforce (2,646 workers) to facilitate a profit-driven transfer of its assets to global investors; the company was purchased by a Chinese company, Shanghai Motors, and then purchased again by an Indian company, Mahindra & Mahindra.
After the strike was violently suppressed, the strikers were blackballed from employment with other large Korean companies. In addition, SsangYong and local police used civil courts to sue them for damaging the company. Union members were ordered to pay hefty "economic damage" fines of about $9 million—a sum that these workers did not have and would never see in their lives. What's more, the deferred interest on these fines was to increase by 620,000 won per day, soon exceeding 1.5 times the principal owed.
To pay these astronomical fines for their union activity, workers' wages and assets (including even their homes) were sometimes seized by courts. They were delivered to SsangYong Motor Company or the police under Korea's harsh anti-union "economic damage" compensation laws.
Thirteen SsangYong workers and family members died by suicide as a result of this anti-union oppression between 2009 and 2011. One worker's final statement read, "My salary was reduced dramatically, and it is painful to feed my kids ramen (instant noodles) because I can't afford to buy rice." Another worker told his wife, "I am leaving you debts only until the last moment. I am so sorry." Between 2009 and 2018, another 30 SsangYong workers committed suicide for similar reasons.
SOLIDARITY PREVAILS
But the series also presents possibilities of redemption through solidarity among the poor. Many competitors in the Squid Game series are only out to save themselves (such as the greedy gangster and the amoral stockbroker); others turn to prayer, which does not save them. But in the end, the characters who show solidarity for the suffering of others and who sacrifice themselves to save others are the only ones who transcend the horrifying game with dignity; one even survives.
Throughout Squid Game, the union worker Gi-hun shows compassion for other participants, sacrificing his own survival prospects to stand with contestants like a sick elderly man and a mortally wounded young woman. His strong moral compassion is driven by what the final episode presents as his "trust in humanity," a sentiment of solidarity that is at the very foundation of what it means to believe in the union and what it can achieve.
Squid Game's hero, the fired union activist, represents the triumph of humanity and solidarity even against the brutal odds of capitalism. Individuals may be scattered, fragile, and desperate for their own survival, but human beings are nonetheless bound together by a larger moral responsibility to take care of one another. This animating principle of the labor movement is artistically portrayed in Squid Game's vivid imaginarium. In the end the struggling Gi-hun is broken but still standing—a decent union man.
Minsun Ji is the founder of a popular education consulting company, Labor Coop Connections. She was a union organizer, a founder of a worker center (El Centro Humanitario) in Denver, and the director of a graduate program, the Center for New Directions in Politics and Public Policy at the University of Colorado Denver.