Video: Woman Welder Sits In Atop Crane to Protest Job Cuts
Nine thousand college students, labor activists, and human rights advocates from across South Korea began to gather at the center of the port city of Busan July 9. They came to support a woman welder named Kim Jin-suk who has been staging a lone sit-in since January on top of a 115-foot shipyard crane. The demonstration became a 48-hour intermittent clash with riot police, who used clubs and fired tear gas liquid from water cannons to keep Kim's supporters away.
Because of rows of police cordons, the protesters, who call themselves the Hope Riders, could not march about two miles to reach the shipyard of Hanjin Heavy Industries and Construction Co. (HHIC), where the 52-year-old Kim has been squatting to protest job cuts. She is now waging one of the most important fights of her life after spending much of it helping build the independent labor movement in South Korea. The Hope Riders have called another big rally for July 30.
The momentum has caused HHIC to step up an offensive. On Tuesday Kim tweeted that security guards had begun to deploy a safety net around her crane, the usual sign of a plan to take her out by force. Yesterday they cut off her food supplies. Electricity was cut off in June.
Send your solidarity message to Kim Jin-suk via Twitter at JINSUK_85. Her supporters' website is here. You can call HHIC at 011-82-51-410-3114.
Sit-In Begins
At dawn on January 6, Kim began her sit-in against HHIC's plans to shed 400 workers, in the control room of crane No. 85. This was the same place where in October 2003 her co-worker Kim Ju-ik ended his 129-day sit-in against 600 job cuts by committing suicide. HHIC had gotten a court to charge Kim Ju-ik 1 million won ($1,000) a day because of a wildcat strike he had caused. About one week after his death, another union representative killed himself.
When the job cuts were announced in December 2010, workers wildcatted and Kim began her sit-in. HHIC quickly won an injunction allowing it to slap each striking worker with $1,000 in damages a day. In February, the company locked the workers out. In June, union leaders agreed to end the strike in return for the company's promise to increase the number of early retirements in the job cuts.
On June 27, when union leaders signed the agreement, security guards forced the striking workers out of the shipyard. Speaking through a loudspeaker from the top of the crane, Kim said: "I have hundreds of reasons why I cannot abandon them although the trade union leaders gave up on me today."
The company then attempted to cut off food supplies and electricity for Kim, despite protests from South Korea's Human Rights Commission. Food supply resumed, but electricity did not. Kim communicates with supporters via Twitter and organized a solidarity campaign. As of July 12, she has 18,713 Twitter followers, who helped build the Hope Riders campaign.
HHIC justified the job cuts by citing losses for fiscal 2010. But the shipbuilding unit posted a 17 percent increase in operating income.
Death and Fear of Death
Death and fear of death are almost commonplace in the 30 years of the union movement at HHIC. In Salt Flower Trees, her memoir titled after the thick sweat salt stains on the gray Hanjin uniforms, Kim Jin-suk says that in the 1980s, so many workers died in industrial accidents that she had to spend most of her off hours attending funerals.
Things began to change in 1986, when Kim and Park Chang-su, another welder, organized a collective refusal to accept the rodent-infested lunchboxes provided by the company. Within a year they had formed an independent union.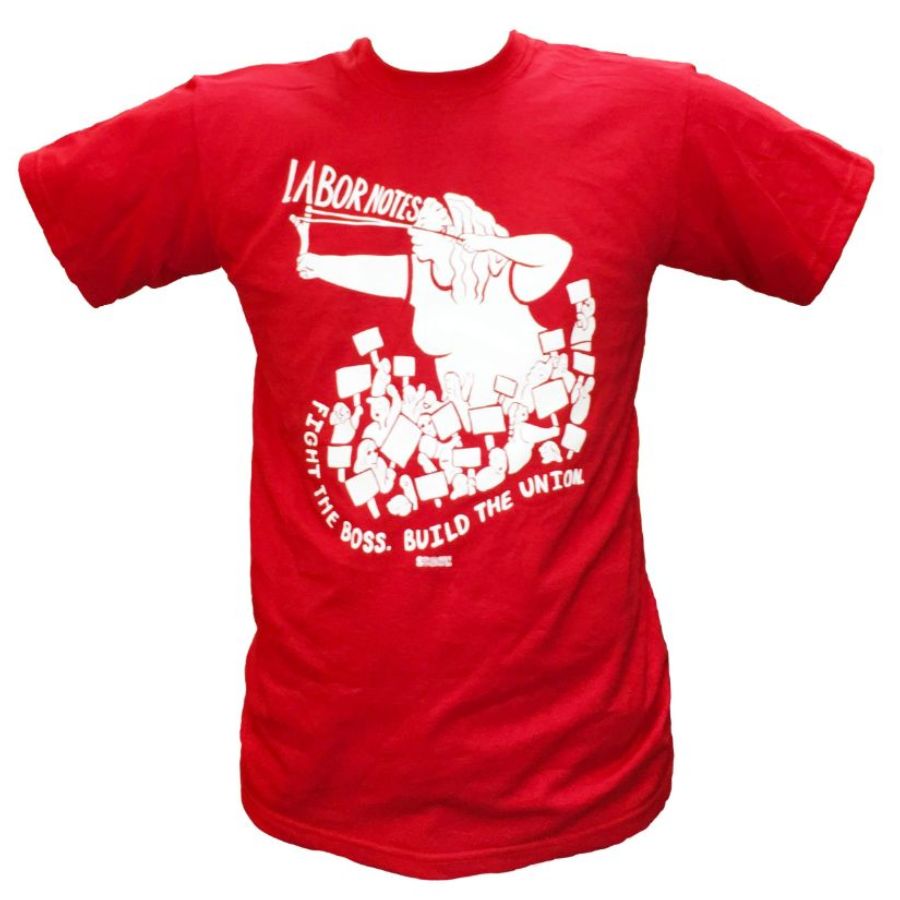 In 1991, Park was found dead in the backyard of a hospital where he was being treated. The authoritarian Roh Tae-woo government of the time called his death a suicide, after a phalanx of police sledge-hammered their way through a wall of the mortuary and snatched Park's body from his family.
Huge Conglomerate
HHIC, which has shipping, civil engineering/construction, and shipbuilding units, is the operating company of Hanjin Shipping Holdings Co. Both are owned by brothers Cho Yang-ho and Cho Nam-ho, the second generation of the founding family. They also own Korean Air, the world's largest cargo carrier and 15th-largest passenger airline. The Cho brothers can crisscross the globe in an airliner they own or on a ship built at their shipyard and operated by their shipping company while sleeping at hotels they own around the world.
The Hanjin conglomerate is notorious for tough labor control and poor safety compliance, but the Cho brothers' influence on the media and politics is so strong that many mishaps at the Hanjin conglomerate go unreported. In October 1997, in Korean Air's worst crash, a jetliner smashed into a hill on Guam, killing 228. At his first meeting with families of the victims, as they cried and wailed in shock, Cho Yang-ho yelled, "Be quiet or I will bury all unidentified bodies in Guam." The remarks were not reported in any South Korean media but only in a memoir by a photojournalist.
Moving to the Philippines
The Cho brothers are planning to supplant much of their operations in Busan with HHIC-Phil, in the Philippines. Located in Subic, former home to a U.S. naval base, the HHIC-Phil unit is about the size of HHIC, but its Filipino workers are paid about a tenth what the Koreans earn.
HHIC-Phil now employs a total of 19,000 workers on a permanent and temporary basis, ringed by South Korean security guards, many of them former Marines, compared with 5,400 at HHIC. On July 4, Sisa In, South Korea's independent weekly, reported there had been 31 work-related deaths at HHIC-Phil since 2007, quoting an unnamed HHIC-Phil union leader. HHIC admitted that eight workers have died in industrial accidents since 2007, excluding four who committed suicide or died of heart attacks.
HHIC-Phil workers have begun to mount resistance to management's abuses and get-tough labor practices. Last week on July 3, about 300 HHIC-Phil unionists and activists embarked on a protest caravan, a Filipino version of the Hope Riders, from the Filipino Labor Department in Manila to HHIC-Phil in Subic.
Will She Be Removed?
In the late 1980s and 1990s, the rise of an independent union movement in South Korea inspired union activists around the world. But in the 2000s, the South Korean labor movement suffered a series of setbacks. The only things that keep Kim alive on the top of crane 85 are her commitment to workers' right and her talent as a solidarity organizer.
Organized via Twitter and other social network sites, the Hope Riders are an impressive campaign. Kim and her supporters need more solidarity. It is time for labor activists worldwide to bring back the good old union tactics and collectively refuse to load and unload Hanjin's and Korean Air's shipments and cargos.
Watch video of Korean supporters and hear Kim Jin-suk speak.
---
Kap Su Seol is a freelance writer in Queens, New York.