Chipotle Chipocrisy: Dissing Its Mexican Workforce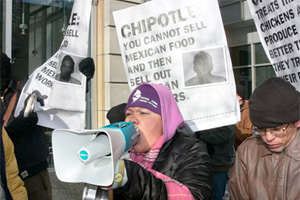 The Mexican-themed fast food chain Chipotle likes to hold itself up as a model of social responsibility, but labor activists in Minnesota say its idea of ethical behavior doesn't extend to its immigrant workers.
In late December, Chipotle fired nearly 700 Latino immigrant workers in Minnesota without notice and in some cases without paying back wages, in violation of a state law that requires employers to give employees their final paycheck within 24 hours of being fired.
Chipotle workers filed a class action lawsuit Friday that could recover up to 15 days of average wages for as many as 50 workers.
Workers also say Chipotle ignored the practice of other area employers—and prior federal standards—that provided workers 90 days to clear up any problems with their documents.
Fired Chipotle Workers, protesters from a Minneapolis worker center, Centro de Trabajadores Unidos en Lucha (CTUL), and other supporters staged a sit-in January 20 urging Chipotle to treat workers with the same "integrity" with which the company treats its ingredients. Eight protesters were arrested during the civil disobedience.
The protesters descended on a Chipotle store carrying signs with the photos of recently fired workers, some bearing the slogan "Chipocrisy: Selling Mexican Culture and then Selling Out Mexican Workers."
Alejandro, a six-year maintenance worker, line cook, and dishwasher in Minneapolis, said management called workers into the office after a shift, informed them that the Department of Homeland Security was auditing the company, and fired them on the spot.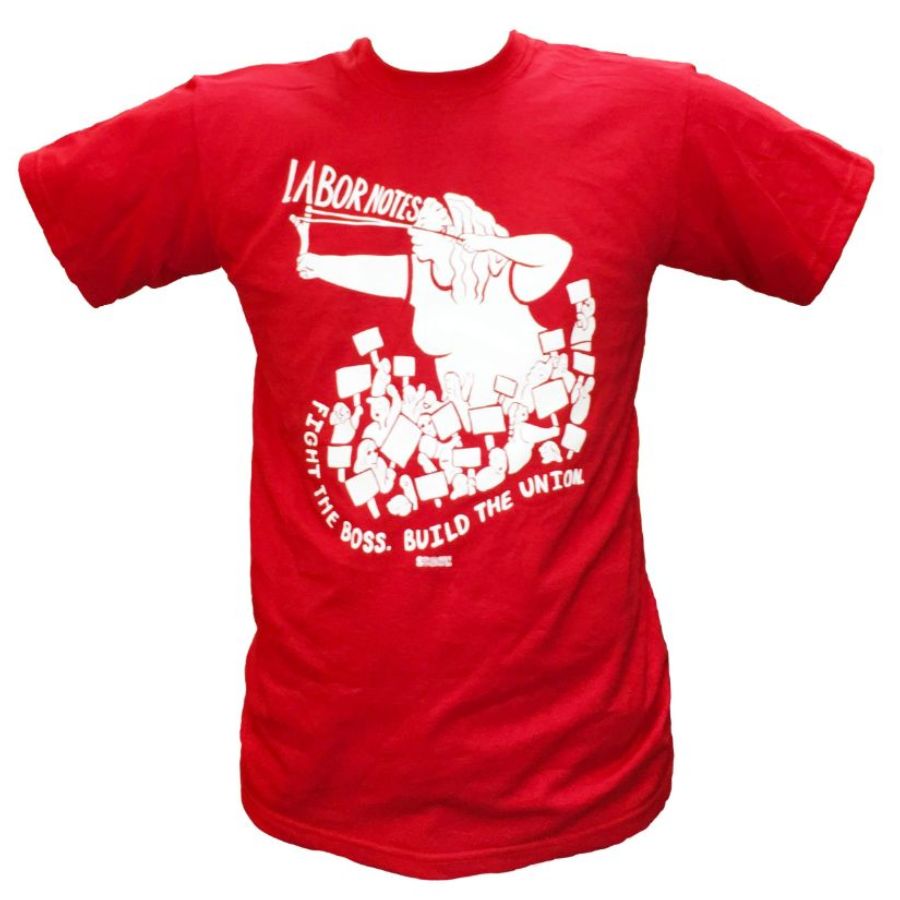 "The workers are seeing these waves of firings as an attack on their seniority," he said. "All new employees have to work three years to receive one week paid vacation and bonuses."
After the firings, the company immediately began hiring back some of the employees, said Alejandro, who didn't want his last name used. The company just asked that they acquire different drivers' licenses and Social Security numbers.
The action in Minneapolis was supported by solidarity rallies, handbills, and pickets at stores in seven states, organized in part by the Service Employees.
Twelve hundred SEIU Local 26 members at ABM, a large commercial cleaner in Minnesota, had lost their jobs after a similar audit. Dozens of current and former Local 26 members actively engaged in supporting the Chipotle workers after CTUL, the worker center, alerted the union.
Under President Obama, the Immigrations and Customs Enforcement agency has shifted from the workplace raids favored by President Bush to audits of records kept by employers. For example, an audit of these I-9 files prompted Gebbers Farm in Washington state to fire 550 workers en masse last year.
"These new silent raids are a departure from the old gunpoint, kick-down-your-door days of the previous administration, but the results are the same," said Alejandro, the ex-Chipotle worker.
In Minnesota, about 70 ex-Chipotle workers are working with CTUL and Local 26 to meet and call on Chipotle to pay back wages owed to employees, take a public stance supporting immigration reform, and stop working with suppliers who support anti-immigrant candidates.