B&H Workers Fight to Save Camera Warehouse Jobs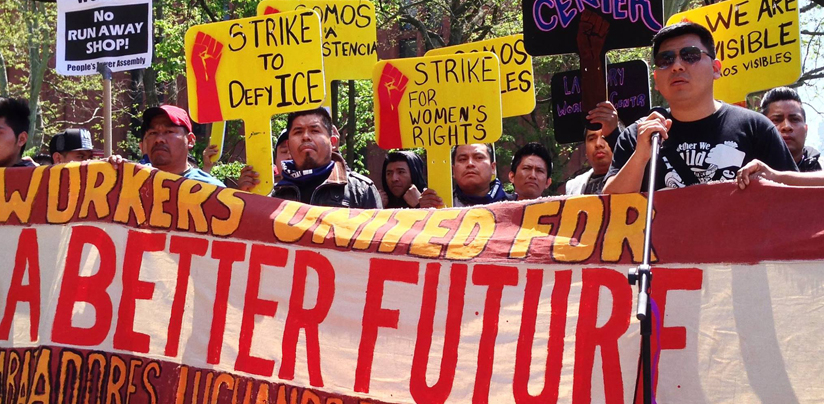 Read this article in Spanish here.
For the last four years I've been working at B&H Photo and Video, the largest non-chain electronics company in New York City, with a long history of health and safety violations and abuse of workers. The workforce in the company's warehouses is made up predominantly of Latino workers, the majority of them Mexicans, Guatemalans, and Dominicans. My job is to ship orders and box up merchandise that arrives at the warehouse.
The company mistreats us in all kinds of ways. For example, they make us work days that go against their own policies or sometimes up to 16 hours in one day, so that they can keep their monopoly and satisfy their own needs.
They're forgetting that we also have needs, such as a fair schedule that allows us to dedicate time to our families or maybe even the right to a sick day to take care of our health or that of a family member.
Workers also face health and safety violations, such as exposure to chemical hazards, a lack of protective equipment, and inadequate training on using equipment. Because of all these issues, we decided to organize a union.
GETTING STARTED
To kick things off, we got trained. We approached the Laundry Workers Center in 2014 and began to familiarize ourselves with the organizing process, starting our political education. Learning about our rights helped.
One of the most important steps was convincing our co-workers that we needed to be united. We created an organizing committee, elected a leader from each department, and began to recruit co-workers, who also got trained.
With the help of the Laundry Workers Center we developed an underground campaign where we recruited and trained all our co-workers, and we began to build community alliances. Then we took our campaign public and brought to light the mistreatment that we were suffering.
The company responded with repression and intimidation. But in November 2015 we won our union election to join the United Steelworkers, covering about 300 workers at two warehouses in Brooklyn.
WAREHOUSES CLOSING?
After more than a year of negotiations for a first contract, this January B&H announced that it was transferring its warehouses from Brooklyn to Florence, New Jersey.
They claimed this was because the lease was up for the Navy Yard warehouse, and therefore they had to relocate those workers. The company said this was unforeseen and they wanted a space where we would all still be together, which they could only find in Florence, New Jersey. But then they also told us that they had been looking for a space like that in New Jersey for over 10 years.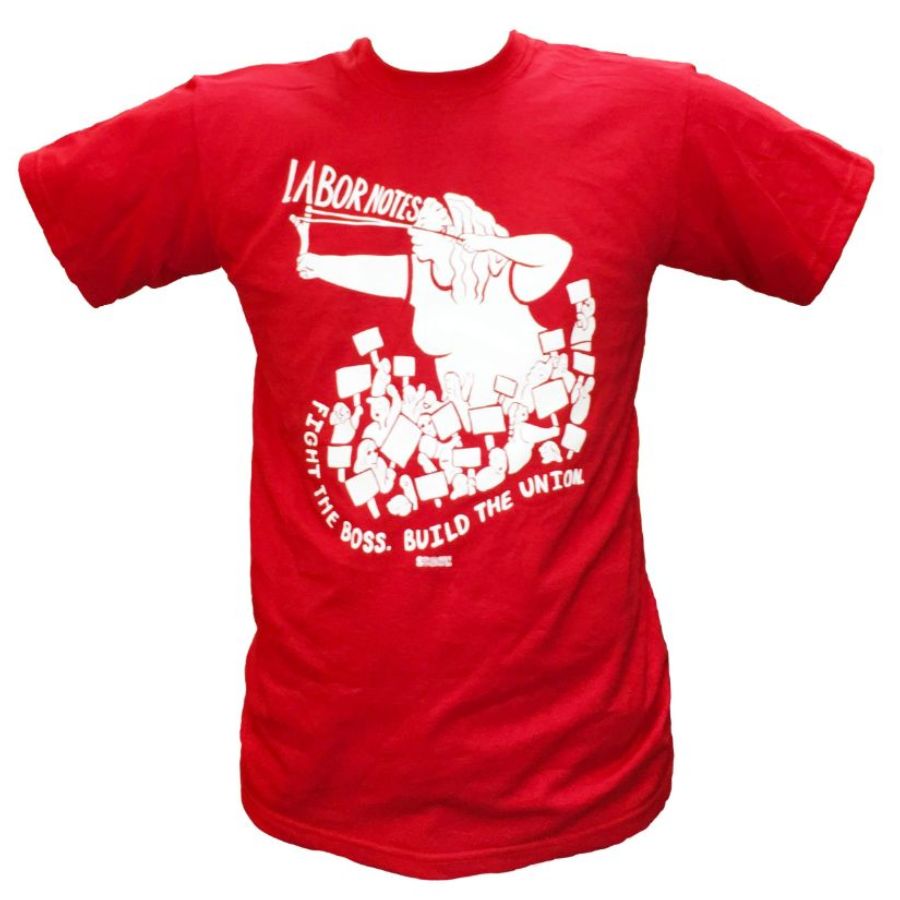 Although only the Navy Yard warehouse's lease was up, the company has decided that its Bushwick warehouse will be the first to close, on August 7. This deadline puts pressure on each of us to make a rushed decision among options that only benefit the company:
Move to the Navy Yard warehouse, slated to close in 2018, as a temporary worker with much worse conditions
Transfer to the nonunion warehouse in New Jersey, 75 miles away
Leave the company
To get to the New Jersey facility workers would have to make a daily round trip of six hours on public transport—assuming no delays or cancellations. We would have to take the subway in New York, transfer to New Jersey transit, then get a bus in New Jersey and a taxi to get there. Or if we drive it would be an hour and forty-five minute trip from Brooklyn, but not all of us have access to a car and the cost would be very high. B&H is still offering the same salaries, with no accommodation for transportation.
MAY DAY STRIKE
Many workers have given years of their lives to this job, and will find it difficult to find another type of work. Since they arrived here, this is what they've done and what they know how to do. We are demanding that the company not move its warehouses out of New York City and that it accept its responsibility to provide good jobs.
That's why, on May 1—International Workers' Day—many B&H workers took action to demonstrate our worth as workers and our rights as immigrants by going on strike for the day.
Our demands included:
That B&H understand that workers and our families have helped to develop the warehouse operations in Brooklyn for decades.
That B&H halt its plan to move the warehouses to New Jersey.
That B&H respect our right to organize a union and stop trying to divide us to get us to stop fighting for our jobs. Our struggle is connected with that of all immigrants who come here to make a living and make this country better.
Three hundred workers and supporters rallied outside the B&H SuperStore in New York. We sent a letter to the company saying that workers and our families have helped to build this company, and demanding that they stop trying to divide and silence us.
I feel sorry that in a country like this, where so many people believe in the American Dream, we still have to fight for our basic rights. We have to show this company that we're not alone, and that its decision to try to destroy the union and leave 300 families without work is not acceptable.
CALL FOR SUPPORT
Right now we need the whole community's support. If you're in New York, you can join community members every Friday from 12 to 2 p.m. in front of the store (420 9th Avenue), or join workers there every Sunday from 3 to 5 p.m.
If you are an artist, professor, photographer, or client of B&H, please call to let them know your concerns and that you support the workers' demands. You can find more info at bhexposed.org.
Jorge Lora is a leader in the B&H workers' struggle. This article has been translated from Spanish.
Update: As we go to press, B&H workers have voted to reject the company's three options—saying they would be signing "a death sentence for our own jobs"—and to continue organizing. They are calling on supporters to join them this Sunday outside the B&H store from 3 to 5pm.