Massachusetts Temp Workers Win Right to Know Their Employer
A Massachusetts coalition of worker centers, unions, and pro-worker organizations has won a new law that will force temp agencies to disclose to workers basic information about their jobs.
Diega Gonzales is a temp worker who fought for more than two years for the law, marching, demonstrating, and taking cookies to legislators. She believes the new rules will make immigrant workers like herself less afraid. "We will have to speak with management and tell them you can't abuse us anymore, because this law is going to protect us," she said.
The Massachusetts law is the second in the nation to address temp agency abuses across industries, following an Illinois statute that took effect in 2006.
One of the organizations pushing for the Right to Know Act was the Massachusetts Coalition for Occupational Safety and Health. MassCOSH Director Marcy Goldstein-Gelb said the law was needed because it was not unusual for a worker "to be picked up in a van by someone who all they knew was their first name."
If employers cheat such workers on their pay, there is no paper trail. Even if they are paid by check, the agency's name might not be on it.
"If they became injured they had no way of even knowing the name of the temp agency they were working for," Goldstein-Gelb said.
In many cases, she said, employers have switched their employees to a temp agency without telling them, to avoid responsibility for taxes and other obligations. In one recent Massachusetts case, restaurant workers learned only when the restaurant went out of business that their real employer was a temp agency. When they tried to collect the wages they were owed, the agency went out of business, too.
In another case, a temp employee working in a factory was killed, his body stuck in a machine that had not been securely shut down. "It raised the question of what information had been provided by the temp employer," Goldstein-Gelb said. "They're supposed to provide basic safety training."
MIRROR IMAGE OF UNION
Monica Halas of Greater Boston Legal Services also worked to pass the law. "The nature of the relationship is already set up to abuse workers," she said, "because it's the temp agency and the employer that arrange conditions of the job, with no say by the worker. It's like a mirror image of a labor union."
To convince legislators, the coalition used a combination of Statehouse lobbying and direct action at temp agencies. At one large agency, EDA, the group won an agreement for the "right to know" even before the law was passed. Last Labor Day, a bus tour of agencies around Boston highlighted workers' conditions.
EDA has agreed to let a Chelsea worker center, part of the winning coalition, train both managers and workers on rights under the law, on its premises. The challenge, said organizer Yessenia Alfaro, is to convince other temp agencies to do the same. Goldstein-Gelb said worker centers would be training temps to educate their fellow workers and monitor the agencies to ensure compliance.
KNOW THE BASICS
The new law, which goes into effect January 31, will require that workers receive what would seem to be basic information. But in the take-what-you-can-get world that is home to many low-wage immigrants, such details have not always been forthcoming.
Workers will be informed in writing of the name, address, and phone number of the staffing agency, its workers compensation carrier, the worksite employer, and the state Department of Labor Standards. They will learn about the type of job, including any requirement for special clothing, equipment, or training, and any costs charged to the worker; the hourly pay rate and payday; the start time and anticipated end time; and cost of transportation required or offered.
It is not unusual for temp agencies to require a stiff fee for a van ride to the worksite. In New Jersey, the New Labor worker center convinced one temp agency to stop requiring workers to use—and pay for—its company vans, even if they had their own transportation.
The Massachusetts law limits transportation costs and requires the agency to reimburse a worker whom it sends to a worksite where no work is available. Workers can't be sent to scab on a strike or lockout without their knowledge.
"The right to information," said Dan Giloth, who works with Warehouse Workers for Justice in Chicago, "is absolutely important because of the predatory practices that are particular to this industry."
SLOWING THE EROSION
Some states have long had laws that regulate staffing agencies in particular industries, such as garment and agriculture, and a federal law for agriculture makes the worksite employer liable for a contractor's violations.
That's a concept that's increasingly needed as subcontracting spreads, says Rebecca Smith of the National Employment Law Project (NELP), which encourages and tracks such legislation.
"Subcontracting has become so prominent that we are losing labor rights, falling below what we had," she said.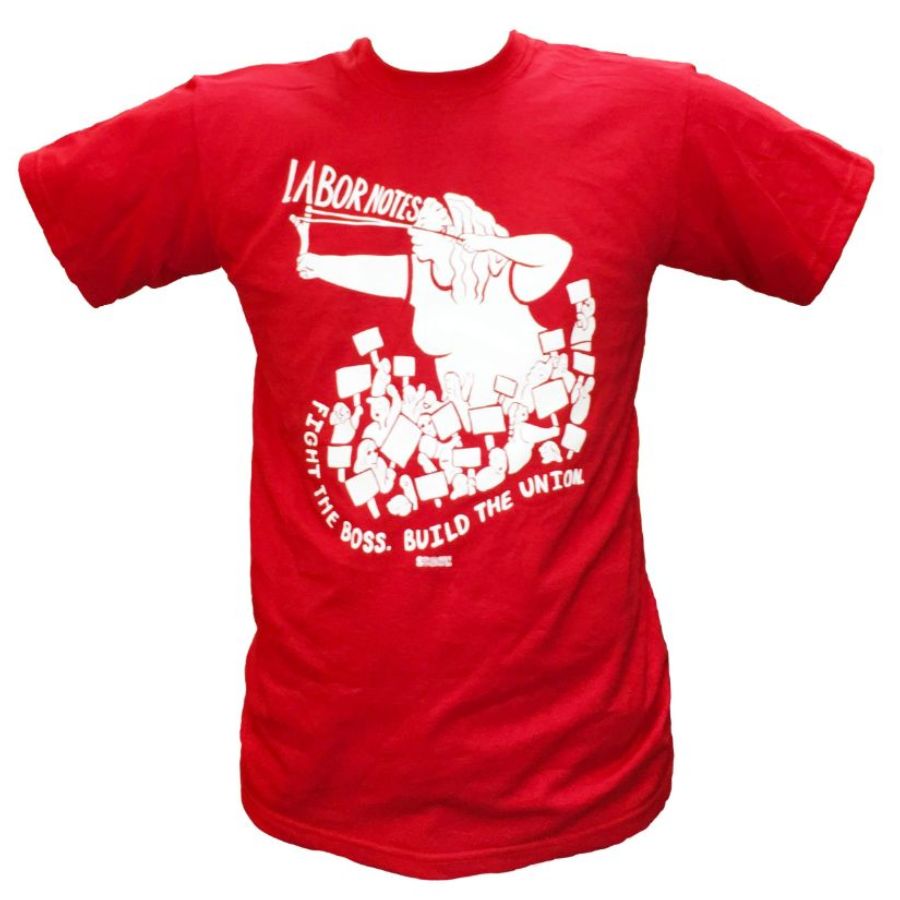 From 1990 to 2008, employment in the aboveground temp industry grew from 1.1 million to 2.3 million and expanded to include more high-skilled workers. Warehousing relies on temps for half or more of its employees, and in many immigrant communities temp jobs are the norm.
Illinois is "the gold standard for the country right now," Smith said, with a law that makes the end user of workers' labor, such as Walmart, jointly responsible with the staffing agency for workers' conditions.
Illinois goes farther than Massachusetts, prohibiting charges for transportation, mandating a heated waiting area with seats and a bathroom, and requiring four hours of show-up pay if a worker is sent to a site where the work evaporates.
Attorney Chris Williams of the Workers Law Office helped draft the Illinois law, which he says borrowed heavily from the federal law for farmworkers: "Like migrant farmworkers, temp workers are recruited by a third party and sent somewhere else. There's lots of possibility of promises being made by one party and not kept by the other."
Diega Gonzales says that in her workplace, "whenever there was a problem with short pay, the bakery would blame the agency and the agency would blame the bakery."
Experts say the Illinois language clearly making both employers responsible is key.
Williams said the threat of naming the client company in a suit is often enough to get the temp agency to comply with the law. "The staffing agency doesn't want to lose them as a client," he said.
Although the concept of "joint employers" has been used in other states, spelling it out in law limits the room for resistance or confusion among judges and agencies, said NELP's Cathy Ruckelshaus.
MAKE IT COUNT
Of course, a law is one thing and enforcement is another. Dan Giloth says there are still plenty of vans picking up workers on street corners with little information offered upfront. But Working Hands Legal Clinic in Chicago has recovered over $14 million for workers since the 2006 Illinois law went into effect.
"You can't find the same rate of wage and hour violations you could 10 years ago," Giloth said of Chicago's Cook County, "though it's still high downstate."
Tory Moore worked six years packing fruit at a Del Monte plant in Kankakee, Illinois, through an agency called Select Remedy.
In the past, workers would often be sent home at the start of a shift with no pay, but Moore says companies have changed their policies: either they fork over the four hours of show-up pay, or notify the worker in advance not to come in.
Giloth says the rule "guards against shape-ups, where agencies send out a lot of workers knowing the worksite employer might not need that many."
Agencies that follow the law typically program their payroll software not to pay less than the four-hour minimum. "They do this to avoid lawsuits," Giloth said.
THEY KNOW THEIR RIGHTS
Williams says there's a growing population of temp workers in Illinois who have learned their rights and "will go in and say, 'I want to see my bill-and-pay records.' Word gets out because of the work of groups like Warehouse Workers for Justice."
Moore is now an organizer with WWJ, an affiliate of the United Electrical Workers that operates in the mammoth complex of warehouses southwest of Chicago. He's gratified that many workers, once educated, "demand to get paid, they go to the boss about it."
He's realistic about the law's limitations, though, and says workers still sometimes get fired for demanding their rights. Diega Gonzales points to abuses in the bakery where she worked that the law won't touch: supervisors fomenting competition between the muffin line and the "petite" line, disregarding workers' hurt backs and arms.
Tory Moore has his sights on something more than the right to information. "I wish we could make a change that after 89 days you get a permanent job," he said.