Chicago Charter Teachers Score First Win
It's an oxymoron no longer: charter schools are unionizing.
Pioneering teachers and staff sealed an overdue victory in June at three Chicago International Charter Schools, the largest charter operator in Illinois.
Although the schools run primarily on public dollars—and Illinois allows public sector employees to unionize by card check—management rejected cards signed by 75 percent of employees in April. The charter operator argued that its unelected board of directors was not "responsible to public officials or to the general electorate." CICS forced a Labor Board vote, battling for two months until workers voted 73-49 to unionize anyway.
When he championed charters as labs of educational innovation, former American Federation of Teachers(AFT) President Al Shanker thought they'd be organized. Two decades later, nearly all charter operators—despite varied teaching methods and missions—agree on one thing: teachers should be non-union.
Teacher unions now acknowledge charters have become a fact of life, and few would argue against organizing their teachers. But debate rages over how, and whether, to manage charters' spread.
The AFT says charters work when they're teacher-driven schools that share innovations with district schools, when the public can exercise oversight, and when teachers can join unions.
The schools have not succeeded by these measures but continue to expand, especially in urban districts. So that's where the AFT is concentrating attention, picking up wins in Florida, Philadelphia, New York, and Los Angeles.
Instead of fighting tooth and nail to undermine charters, which have steadily chipped away at union ranks and siphoned off public dollars from traditional schools, the union has committed itself, even if belatedly, to organizing their tens of thousands of teachers.
They've got their work cut out for them: only around 80 of 4,600 charters are organized nationwide.
EDUCATE, ORGANIZE
In Chicago, teachers began to see their vulnerability to the boss's whims as a flaw in the school's educational model. At Northtown High School, workers called meetings when the school's former CEO—who had no background in education—announced instructors would teach an additional class but be paid the same.
And instead of summer school, teachers would instruct failing students during night school. "If we didn't like it, they basically told us 'there's the door,'" said Emily Mueller, a Spanish teacher.
Teacher turnover was high: "at will" employees were quickly booted, and other teachers simply left, overworked, underpaid, and kept at arm's length from many curriculum decisions. The founding core of teachers dwindled. At Ellison High, only six of 20 teachers returned to the classroom last year.
To squelch the organizing drive, CICS used both stick and carrot. Two members of the school's board, lawyers at a Chicago firm specializing in "union avoidance efforts" for groups "whose business is education," came in with another anti-union consultant to fight the drive.
CICS made nice, too, hiring a new CEO who reversed the class load increase and reinstituted summer school, but opposed the union, calling it a threat to school autonomy—presumably his.
Most teachers had set their sights beyond immediate management regardless. "This drive was about creating a culture in our school where teachers will stick around for years, and have a formal voice in our school no matter what CEO comes along," Mueller said.
In talks beginning this summer, teachers seek higher wages (entry salaries are several thousand dollars lower than district teachers') and due process (but not the formal tenure system that exists in district schools), hoping that both help retain committed teachers.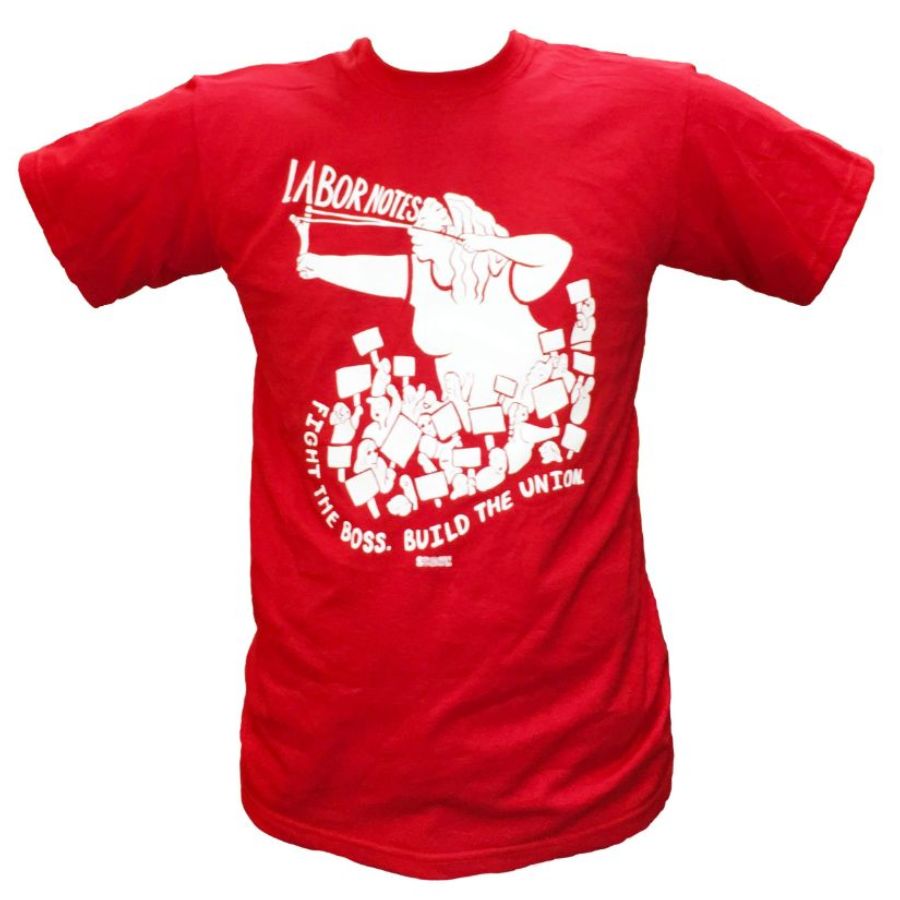 They also want more control over curriculum, but making fundamental changes could be tough. Teachers at CICS are told to prep students on specific parts of standardized tests, which comes at the expense of basic educational needs—like supplies for other classes.
"I was told I'm not a social science teacher, I'm a reading teacher," says Ellison teacher Jennifer Gilley. "It's ironic because I taught three classes and only one of them came with a book."
A TEACHER IS A TEACHER
The Chicago Teachers Union, AFT Local 1, has a conflicted relationship with the charters. Union reps were on hand last spring when charter teachers presented cards to their CEO, and CICS teachers received a warm reception from CTU delegates for breaking into non-union territory.
But a reform grouping within the CTU, the Caucus of Rank and File Educators (CORE), is raising a ruckus.
"If you're organizing the charters without taking a position on defending existing schools against charter proliferation and expansion, that's a failed strategy," says Jackson Potter of CORE.
CORE is targeting Secretary of education Arne Duncan, whose nationwide tour sailed through Chicago in June. He's offering urban districts additional federal money if they give the mayor executive control over schools, extract concessions from teacher unions, and allow charters to expand.
The strategy is straight from Duncan's tenure as CEO of Chicago Public Schools, where he hatched a plan that has closed nearly 70 neighborhood schools and established charters in their wake, promising to raise student achievement.
Five years later, a Stanford University study shows a majority of charter schools performing worse than or comparable to traditional public schools on standardized tests. Some in the AFT are calling for a moratorium on charters.
With strong parent and student involvement, CORE rallied to save six district schools from the gallows last winter. But other schools close, and charters keep opening in them—erasing the elected decision-making committees of students, teachers, and parents at each site.
A University of Chicago study—which Duncan's corporate backers allegedly tried to suppress—shows the city's charters under-serving special education students and English-language learners. And because of limits on enrollment, many kids are left without neighborhood school.
Though charter and district teachers refuse to succumb to divide and conquer tactics, CORE says existing union strategies are making divisions difficult to avoid.
WHERE TO FIGHT?
Just as teachers won at CICS, the Illinois Federation of Teachers negotiated a state law allowing 45 additional charters to set up in the city. Though they constitute only 3 percent of publicly funded schools nationwide, charters are 10 percent in Chicago, a share that will now rise again. IFT inserted provisions that beef up oversight of charters and allow charter teachers to organize under the state's card-check provision for public employees.
The AFT's organizing pitch is finding a growing audience among charter teachers, says Hugo Hernandez, an AFT staffer. The way to affect charters' impact on education, he argues, is to bring them into the union. "If they would open the doors, we could find out what's happening in these schools," he said. "And to do that, we're organizing."
CORE wants the union to defend neighborhood schools and slow charter growth, but with the bludgeoning of teacher unions in the media, AFT is reluctant to fight Duncan's strategy, which also has the blessing of the Obama White House.
Meanwhile, Chicago teachers—who've seen a 6,000-member drop in a decade—are bracing for another wave of non-union charters crashing into neighborhoods. "Perhaps they're bargaining from a position of weakness," Potter said of union leadership. "But that weakness is going to mean the end of us all before too long."