SHOW YOUR TROUBLEMAKING PRIDE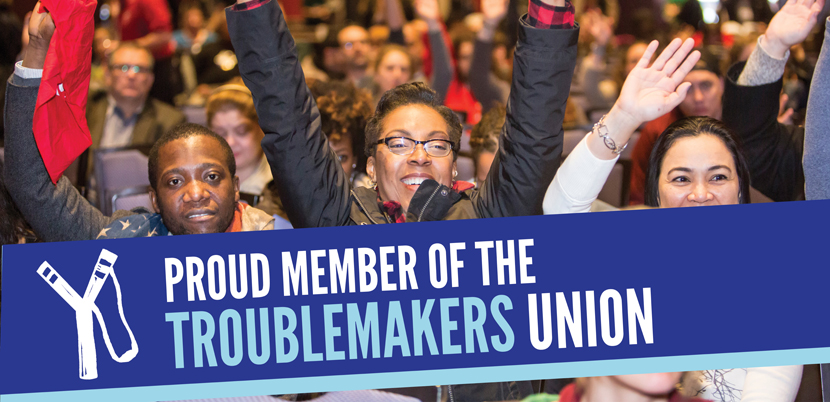 Can you help us build the troublemaking wing of the labor movement?
Now more than ever, we need a fighting movement that builds solidarity. The Labor Notes Conference is where activists come together and share creative strategies. Your support will help make the 2018 Conference the biggest yet and ensure the participation of as many low-wage and immigrant workers as possible.
Donate now to build a stronger, fighting labor movement.
This year we are also asking you to change your profile picture to show our "Proud Member of the Troublemakers Union!" frame. Click here to add the frame.