May 10, 2022 /

Alexandra Bradbury
Enlarge or shrink text
Login or ?> Log In or register to comment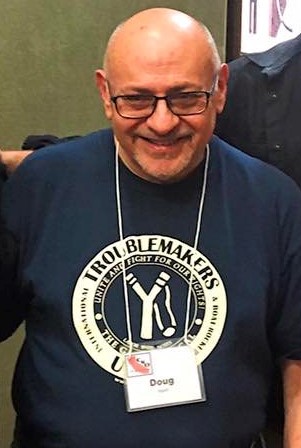 Douglas H. Appel of Oakland and Monterey, California, passed away on April 29 at age 67. Throughout his life and career he fought for the rights of working people. Doug was a teacher in El Segundo, California, and became involved in union activities. He then served as a staff member of the California Teachers Association where he worked as a labor organizer and negotiator until his retirement. In 2018, he capped off a triumphant career by negotiating a historic contract for the Oakland Education Association.
You can also mail your gift to:
Labor Notes
7435 Michigan Ave
Detroit MI 48210
After adding your donation amount to the cart, if you are not taken to the checkout page, click here. If you are having trouble making your donation online, call Labor Notes at 313-842-6262.