Service Employees Union Joins Move to Break Up UNITE HERE
The months-long tug of war within UNITE HERE continued in March when UNITE-controlled regional councils voted to leave the union. UNITE leaders embraced a partnership with the Service Employees (SEIU), and signaled they would form a new union, Workers United, to compete for members in HERE's hotel and gaming jurisdictions—while snatching as many members as possible on the way out.
HERE leaders failed to stop the regional board votes in court, which they say are unrepresentative and violate the union's constitution. At a mid-March executive board meeting, HERE allies vowed to recover ownership of the boards' property and funds, and moved to slap lawsuits on officials who used union funds in the secession attempt. UNITE and HERE merged in 2004, but their clashes over control of resources and organizing strategy are reaching a fever pitch.
The votes to secede were cast by around 1,000 delegates nationwide, who are elected in some regional boards and handpicked in others. In Philadelphia, 14 of the 21 voting delegates were paid staff. At the Pennsylvania-wide meeting, however, hundreds of elected delegates voted unanimously to leave UNITE HERE.
The regional boards, called "joint boards," scheduled a late-March convention in Philadelphia for Workers United, where the color scheme is sure to be some shade of purple.
SEIU President Andy Stern offered UNITE HERE a place within the Service Employees union in late January. HERE declined, but International President Bruce Raynor, UNITE's pre-merger leader, pursued talks.
"We see this as having the big brother on the football team," said a UNITE-side staffer.
The secessionist campaign—aimed at discrediting HERE leaders and the merger itself—was launched with help from Steve Rosenthal, a consultant with ties to SEIU. It included robo calls and mailings soliciting disgruntled members, and a website alleging lavish spending among HERE leaders.
Raynor cited organizing failures as the cause of the breakup. His allies compose a distinct minority on the executive board and among the union's 460,000 members. He is expected to lose control of the union at its convention in June, prompting dozens of UNITE-aligned International vice presidents to resign in support of Workers United.
Citing Stern's meddling in UNITE HERE affairs, HERE allies responded by preparing a breakaway from the Change to Win federation, and approving talks to rejoin the AFL-CIO.
BIG PURPLE
Soon after the secession votes, SEIU organizers joined UNITE leaders in shops, aiming to collect hundreds of thousands of signatures from both members and staff to prove support for the joint board secession.
Members found mailers at their homes in early March, informing them to "look for organizers in the purple UNITE HERE shirts carrying petitions." The petitions are a tactical ploy, not a decertification attempt.
To further strengthen the referendum, the Pennsylvania joint board is holding secret-ballot elections in every local, where members will choose whether to join Workers United. The New York/New Jersey joint board is holding similar votes for 2,000 members in its hotel division.
UNITE secessionists want to prove support in traditional HERE strongholds, which HERE promises to defend.
"We're trying to make this union as internally strong and bulletproof as possible to fend off any member-grabbing," says Jeff McCaffrey, president of Detroit Local 24's gaming division.
John Wilhelm, who headed the pre-merger HERE, had sought to preserve unity even as it evaporated.
DON'T LEAVE ME HERE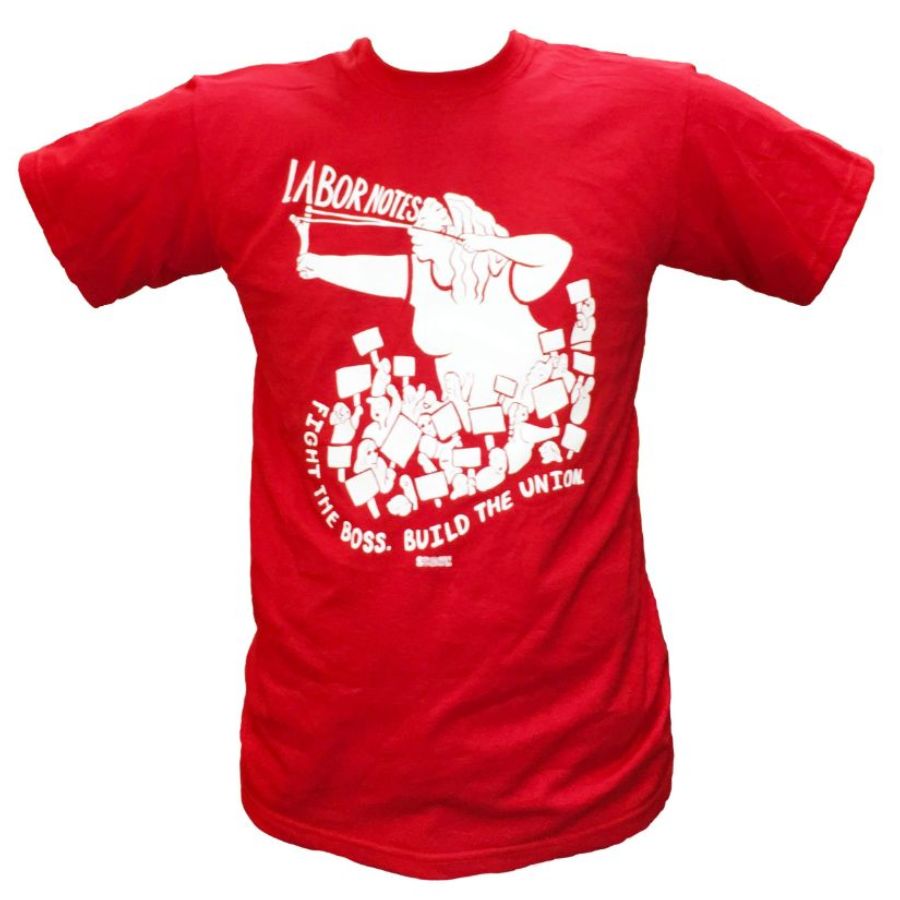 HERE leaders want to extend what they see as the merger's strategic advantages. As UNITE targets like laundry supplier Cintas grow their operations in hotels and casinos, HERE says the union should build from union strongholds and mount coordinated attacks on the corporations' consolidating supply chains.
In a report defending the 2004 marriage, HERE leaders pointed to unprecedented contract gains.
"Over 3,000 laundry workers in Las Vegas now have free family health insurance—something that was unattainable for them prior to the merger," said the report.
HERE argues that lengthy organizing campaigns (with heavy staff oversight) are often necessary to create strong worker committees in hotels. They prioritize contract standards over swift membership growth, and argue that the union must cultivate member-leaders who will build, maintain, and expand the union.
Wilhelm's allies criticize earlier deals that SEIU and UNITE struck with service-sector employers that let the corporations choose organizing sites and created low-wage tiers at unionized companies. They predict several long-term organizing drives will produce 27,000 new members in casinos in coming years.
Joint board leaders, in response, criticize HERE for not pulling the trigger soon enough, and wasting money in the process. Results don't arrive overnight, counters HERE. "Raynor's claim to fame is a 17-year struggle to organize at [southern textile giant] J.P. Stevens," said Pilar Weiss, spokeswoman at Las Vegas Local 226.
(TEMPORARY) RETREAT
While the union split in two, joint board officials filled in some trench lines at the local level, for now. UNITE forces gave up their takeover of Detroit's Local 24, a 7,900-strong local made up primarily of HERE shops. The rationale was practical: Local 24's leaders would have fought the creation of the new union.
Local 24 officers regained access to their offices, as well as the Motor City Casino, where the company had locked out union representatives while the factions squabbled. Elected local leaders also took back exclusive rights at the bargaining table.
The union's crisis couldn't come at a worse time for members at Detroit's Riverside Hotel, where workers have been paid behind schedule for months. When workers have received checks, they've often bounced. "I don't come to my job to do charity work," said Carrie Shipman, a housekeeper at the hotel. Hundreds of protesters from a nearby labor convention flooded the lobby in February to confront management.
In all this, workers say their union representatives have been difficult to find.
WHY A NEW UNION?
"HERE never had a sound vision or functional plan for organizing in their core industry," says joint board staffer Pete DeMay, who was dispatched to Detroit. He sees Workers United's speedier, stripped-down organizing bringing in non-union casinos in the region, expanding a base among casino dealers, and building density in Chicago hotels, where DeMay says about half of the city's hotel workers lack a union.
HERE officials say UNITE's new partnership with SEIU is illegal, and reversible through the union's democratic process—or in court.
Other union leaders are aghast that the bitter fight could drag through the courts. With public support for the Employee Free Choice Act in the balance, presidents of the Steelworkers and Autoworkers pleaded for the union to end the merger and seek "reasonable alternatives" to open warfare. The UAW also announced plans to work with SEIU in the gaming industry.
"We're not relinquishing that jurisdiction," said DeMay. "You can call it raiding if you want—call it what you want to call it."
Ernest Lemond resigned as president of Local 24's airport division to support Workers United. "People should have the right to vote for the union they choose, and if they want to come to a new union, let them," he said.