How Student Workers at Grinnell College Are Winning a Wall-to-Wall Union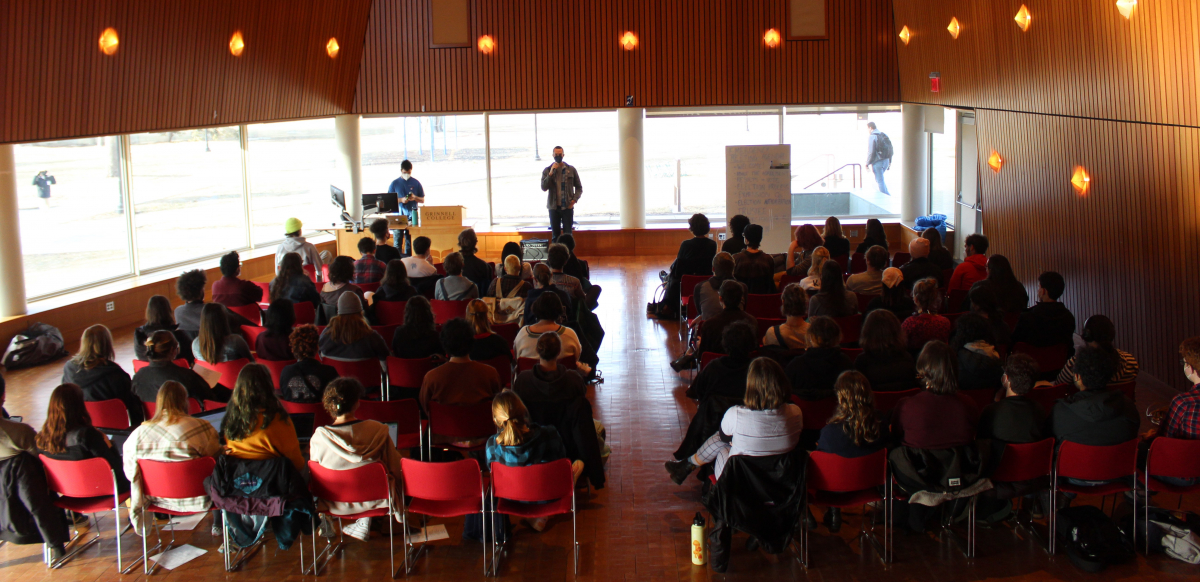 The Union of Grinnell Student Dining Workers (UGSDW) on March 4 signed a first-of-its-kind neutrality and election agreement with Grinnell College.
This agreement puts us on track to represent all hourly student workers on campus—more than 750 workers, approximately half the student body. Right now, our union officially represents 150 student dining workers. Since 2017, we have been signing up undergraduate workers in every workplace on campus, with organizing campaigns in multiple workplaces.
At institutions like Grinnell, a liberal arts college in rural Iowa, membership turnover is high. The employer has every incentive to delay in the hopes of waiting out a union campaign until the organizers graduate.
When we win our election this April, UGSDW will represent student workers in every sector of the College—from admissions workers to newspaper staff to research assistants and many more workers whose jobs are crucial to Grinnell's operations.
This neutrality agreement legally binds the College to respect the results of an election. UGSDW, an independent union run entirely by undergraduate student workers, is in a strong position to win a campus-wide union—despite years of union-busting by Grinnell, a multi-billion-dollar institution.
Our union broke ground in organizing undergraduate workers, but we're not alone anymore. Just in the past month, more than 200 student workers at Kenyon went on strike in solidarity with student workers on a college-run farm, student dining workers at Dartmouth launched a vote for union recognition, and student residence life workers at Wesleyan demanded recognition of their union.
We hope Grinnell's agreement sets the tone for higher-ed institutions across the country: student workers will win a union whether our bosses like it or not, so they should recognize our right to unionize without a fight.
RELENTLESS ORGANIZING
In 2016, dining workers came together to form UGSDW, and the union first campaigned to expand the bargaining unit in 2018. In an NLRB election that year, student workers from every workplace on campus voted 5 to 1 in favor of joining the union.
However, Grinnell's administration attempted to override this vote by appealing our right to unionize to the National Labor Relations Board. Fearing that an NLRB dominated by Trump appointees would overturn the Columbia decision—the 2016 ruling which restored student employees' right to unionize at private universities—and endanger the right to unionization for all student workers, UGSDW was forced to withdraw our petition in 2018.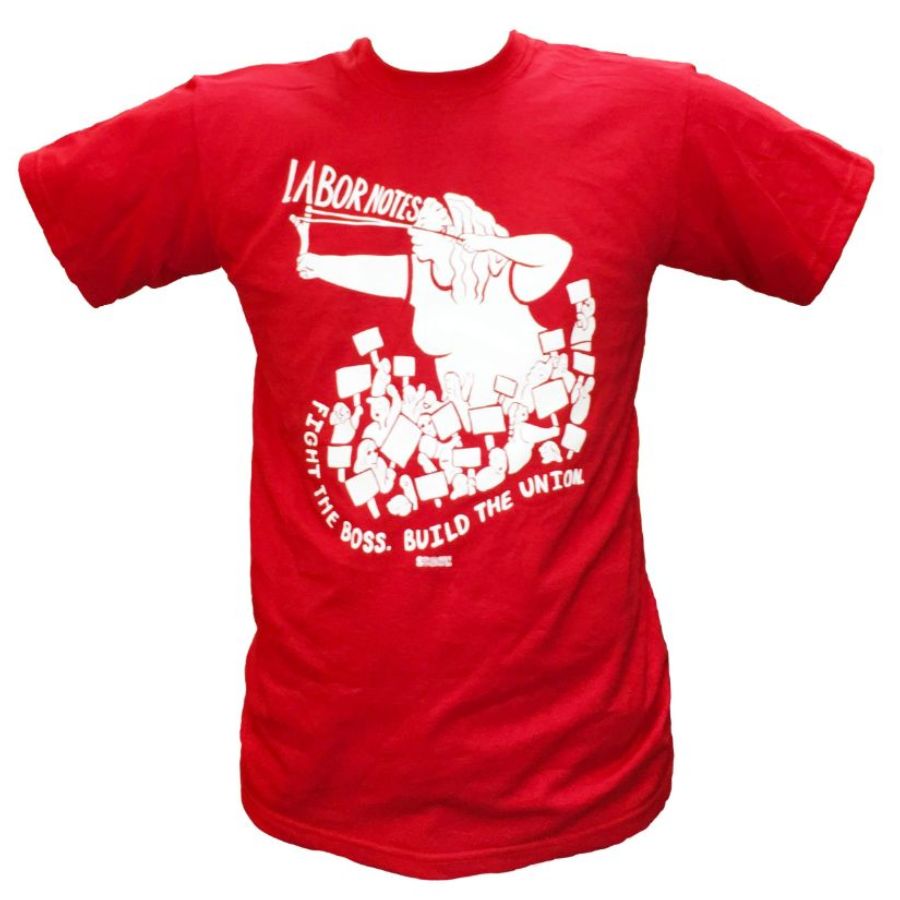 Four years later, though, UGSDW is expanding again. This time the path to win a union for all student workers is clear.
What makes this campaign different? UGSDW's massive on-the-ground organizing effort, a pro-labor NLRB, and now a neutrality and consent election agreement that restricts the administration from interfering with election procedures and results.
This past semester, union members knocked on hundreds of doors, had one-on-one conversations with workers across campus, and organized campaigns on specific workplace issues. Since September, union membership has increased by over 300 workers.
Up until now, student workers employed outside of the dining hall have been eligible to join UGSDW, but were not a part of the recognized bargaining unit. Since Iowa is a right-to-work state, we are an open shop. Nevertheless, we've built a powerful and diverse union of 745 active members: an absolute majority of student workers and close to half of all students on campus.
We will fight to improve workplace conditions through collective bargaining, but we know that our most powerful tool to win is by taking collective action—and we have the power to do so.
THE EASY WAY OR THE HARD WAY
While our organizing made us confident that we would win, we wanted to ensure that the administration would not interfere in the election like it did in 2018. In January, union leaders approached administrators to open discussions of a neutrality agreement.
The administration knew we had the numbers to win an election regardless of interference—and it no longer had the Trump NLRB to hide behind. We presented them with two options: waste tens of thousands of dollars on union-busting lawyers and fail all the same, or accept a neutrality agreement and make the process as smooth as possible.
In a few weeks, Grinnell student workers will win a union for all hourly-waged student workers. This is one big step towards restructuring the College to put power where it should be—in the hands of the workers. We're looking forward to enshrining our wins in a contract for our soon-to-be-expanded union.