Philly Sanitation Workers Rally, Join Demand for PPE, Right to Refuse Dangerous Work
Update: A union coalition got the Philadelphia city council to pass the Essential Workers Protection Act described below. It forbids retaliation against any worker, public or private, for reporting public health violations in the workplace, and it enables them to decline to work in conditions they reasonably believe to be dangerous and unhealthy. Teamsters Local 623 (representing mostly UPS workers) initiated the push. The Philadelphia AFL-CIO and 13 locals signed on. The bill, one of the strongest workplace safety and health regulations in the country, passed unanimously. and can be a model for other cities. Organizers will hold a series of trainings to help workers enforce the policy on the shop floor.
It hasn't taken long for workers to figure out that employers see an economic and public health crisis as an opportunity. But Philadelphia sanitation workers are not prepared to give up their safety without a fight.
City budgets everywhere have been devastated by COVID-19. Municipal governments are gearing up for another round of brutal austerity, and public workers will be on the chopping block—making it even more difficult to ensure safe workplaces during a pandemic.
For months already, the sanitation workers in Local 427 of AFSCME District Council 33 have been asking for hazard pay and personal protective equipment (PPE), to no avail. Sanitation is one of the most dangerous jobs there is, even in normal times. During a pandemic, having to interact with homes in every zip code doesn't help. More than 50 Philly sanitation workers have been infected with COVID-19 so far.
To make matters worse, Mayor Jim Kenney's proposed budget would cut $18.8 million from the department handling street sanitation. The budget also includes cuts to all kinds of social services that benefit working class people, like public health, arts and culture, libraries, and homeless services.
Meanwhile the police budget was slated for $19 million more—the mayor has since withdrawn this proposal due to public pressure. The city has clear options for generating revenue, such as taxing corporations like Comcast and making mega-nonprofits like the University of Pennsylvania pay PILOTs (payments in lieu of taxes).
CONNECTING THE DOTS
Sanitation workers decided to take action as part of a growing coalition against austerity. The Campaign for a Just Philly Budget has brought together many progressive groups to lobby against cuts to social services. UNITY, a loose network of rank-and-file AFSCME members, began to mobilize workers who would be most affected, such as librarians. And now, with the protests against police violence, people are mobilizing to cut police budgets and use the money for what people need.
Omar Salaam, business agent of AFSCME Local 427, got connected with union activists in the Philly Democratic Socialists of America and developed a plan. He and Local 427 President Charles Carrington started a petition demanding hazard pay and PPE for all sanitation workers. In no time the petition gathered over 4,500 signatures from workers and community members.
More than 200 city workers and community supporters rallied June 9 in the famous Love Park. The event was made bigger and more energetic by the heightened climate of protests in recent weeks. People are connecting the dots between the treatment Black people receive from police in the streets and from their bosses at work.
Workers shared powerful and all-too-common stories of being forced to decide between providing for their family and their own physical safety. A heavy-equipment operator (who doesn't wish to be named) told how he could not see his kids for a month while he had COVID-19 and meanwhile missed out on crucial pay to support them.
"We need respect! We need the proper equipment to do our job," cried Local 427 Vice President Henry Nieves.
THREATENING LETTER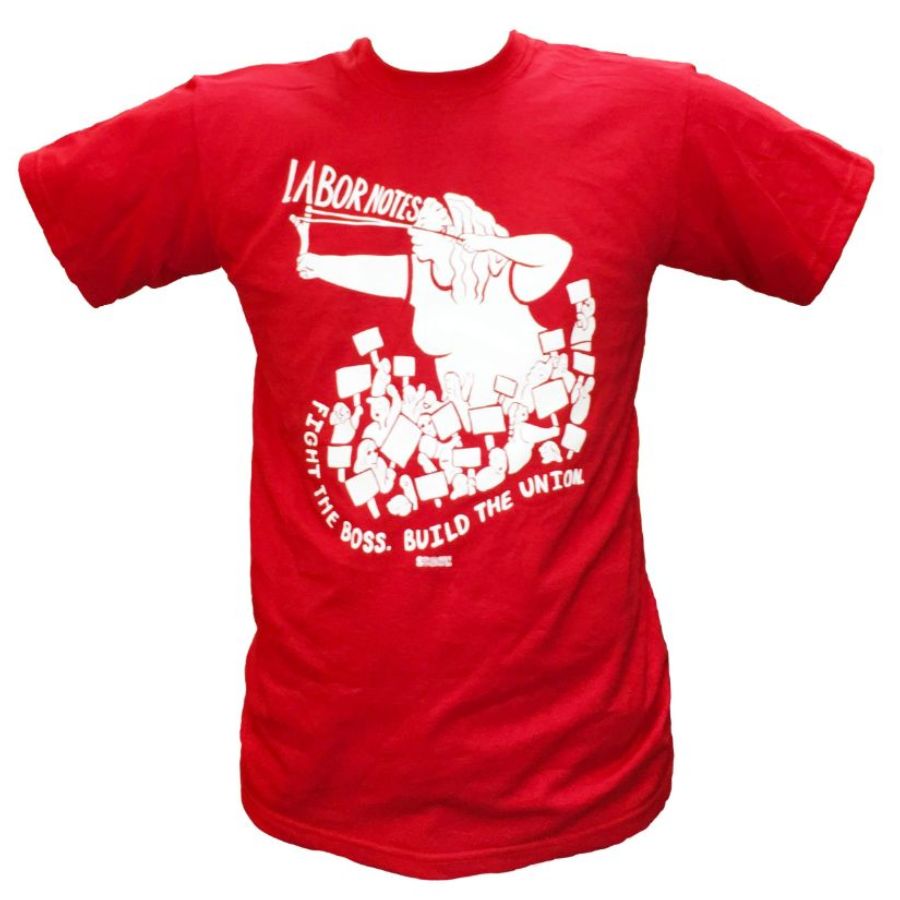 In advance, Streets Commissioner Carlton Williams sent a letter threatening sanitation workers with disciplinary action if they attended the rally.
The letter was blown up and displayed at the rally, to highlight the absurdity of being threatened for demanding a safe workplace. "Y'all might intimidate the workforce, because you hold their job," Salaam exclaimed, holding up the letter. "But I ain't scared of you!"
Sanitation workers were heartened to see their action receive so much community and labor support. The union and its allies will continue pressuring city officials and organizing to prevent etaliation.
Philly teacher Dan Reyes explained why he helped organize the rally: "It's important that public sector workers stand together in solidarity to demand a recovery that expands and improves essential services."
ESSENTIAL WORKERS BILL
The flurry of recent activity also includes an effort to enshrine protections for essential workers across the board, public sector and private.
In response to COVID conditions, Teamsters Local 623, representing mostly UPS workers, initiated a push for municipal legislation that would protect essential workers from retaliation when they report public health violations in their workplaces. It would also enable workers to decline to work in conditions they reasonably believe to be dangerous and unhealthy.
"Profits cannot come at the expense of our health," said Local 623 President Richard Hooker. "This bill protects the most essential resource America has: the worker... To the boss, workers are expendable. But to our families, we are everything."
So far, the Philadelphia AFL-CIO and 13 union locals have endorsed the bill. The city council will be debating amendments over the next two weeks.
If enacted, it would be one of the strongest workplace safety and health regulations in the country. This is why the Chamber of Commerce has been working relentlessly to water it down.
Public employees are staring down the barrel of austerity at the same time that we face huge occupational safety and health hazards. Public and private sector workers together will need to form big coalitions to fight for a post-COVID recovery that protects labor. The Philadelphia labor movement is beginning to understand that this is not only necessary but possible.
Paul Prescod is a high school social studies teacher and belongs to the Working Educators caucus of the Philadelphia Federation of Teachers.