Shop Steward in a Pandemic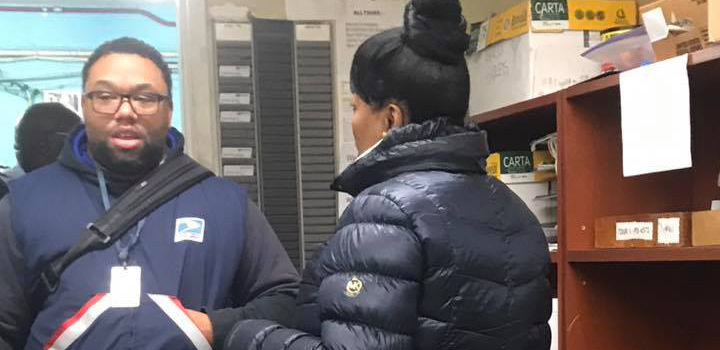 I've had the honor and privilege to serve my fellow Baltimore postal workers as a shop steward for the last decade. Twelve years of challenges and triumphs at the Postal Service have helped define who I am—but no training could have prepared me to represent 1,500 postal workers during a global pandemic.
In these times, members are ready to mobilize and they are looking for guidance from their leaders—which often means their shop steward. In typical times I would turn to more senior stewards and officers for advice. Now we're all learning together in real time.
Since the pandemic began, many leaders—at least the good ones—have been adjusting their tactics to act in the best interests of their membership. It has made me revisit the core tenets of leadership and the responsibilities of a shop steward. Here are the lessons I've learned so far.
DON'T BE A MARTYR
I have a close relationship with my members. We have regular one-on-one, in-person conversations. They've come to count on me to help them with all kinds of workplace issues. But navigating both my steward job and my personal safety has been challenging.
At the onset of the pandemic, one of the things that was hardest to accomplish was social distancing. Many of the shop floors and post offices are not conducive to distancing.
The natural inclination of a co-worker is to come up to a shop steward when an issue arises. That had to change. I've even had to remind my brothers and sisters to stand six feet back.
At our plant, the union office now has a sign posted with a capacity limit, in order to keep our members and stewards safe.
To all of the shop stewards out there, your role is not to be a martyr—it's to represent your co-workers and enforce your contract. You can't accomplish that if you do not prioritize your own safety and the safety of your members.
ORGANIZE AND ENGAGE
At a time when organizing has become even more important, I've had to find unique ways to educate and engage members. I've used digital actions, virtual meetings, and group texts, and set up an email hotline for members to reach out to with issues specifically related to COVID-19.
Laws and benefits that working families have needed for decades—paid leave, affordable health care and housing—are becoming normal topics for our rank and file to discuss.
Locals across the country are developing ways to bring members closer to the contract or get their feedback, like nightly zoom chats or livestream Q&A's. This can lead to conversations that build solidarity and show members that the employer is responsible for workplace safety. Our responsibility is to hold the employer accountable.
Members can be educated on safety rules, agitated about the employer's failure to provide a safe workplace, and encouraged to organize.
At the onset of the virus, a sister approached me because she was having a difficult time obtaining a mask. I let her know the proper form to document her issue; I also called out the employer for giving her such a hard time. She completed the form and got her mask, and she started educating others. Because of conversations and actions like these by many of our sisters and brothers, it's now mandatory that all employees wear a mask, without even having to request one.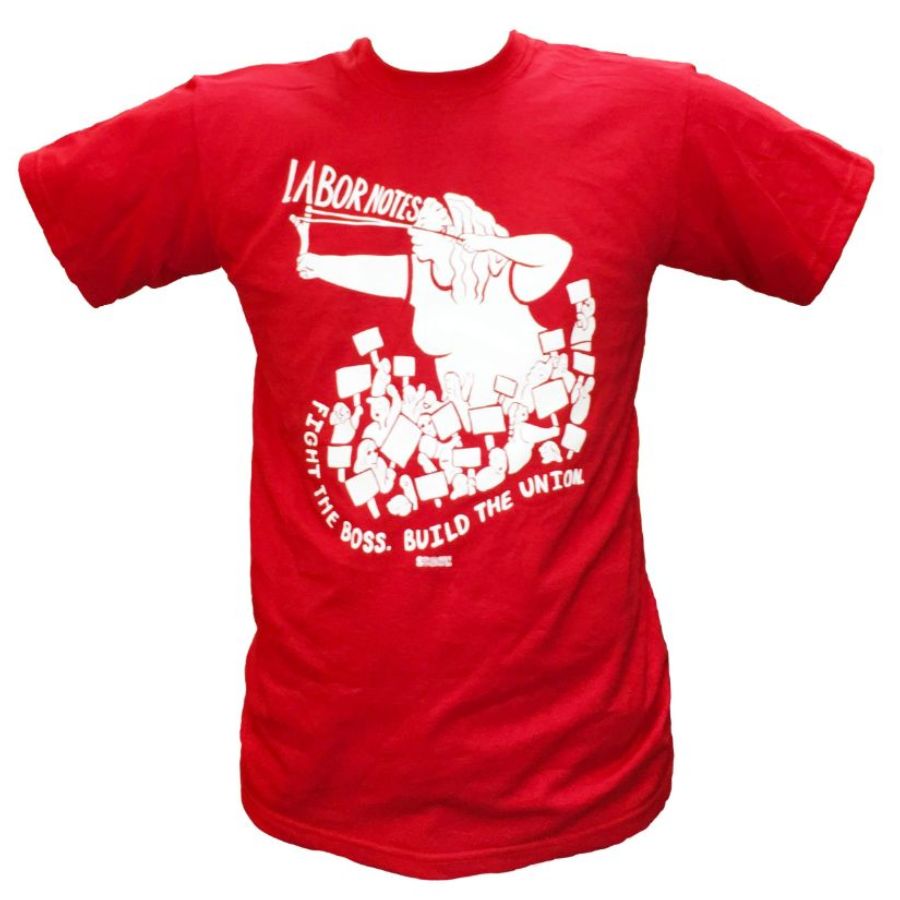 LEARN AS YOU GO
Information about the virus and how workplaces should respond seems to be updated by the hour. That has presented a challenge to all shop stewards, no matter how long they have been on the front line. My years as a steward have taught me that the more accurate information you share with the members, the stronger your workplace can become.
Many workplaces are adjusting policies, and many unions are going to the bargaining table to fight for workers' safety and economic security. Shop stewards are responsible for learning this new information and how to apply it, and informing the work floor. I've spent hours checking and double-checking new laws and memorandums of understanding between our union and the employer, while trying to guide members through new processes.
A lot of it is trial and error, like the application of new contract language after collective bargaining. It's OK—and actually much better—to let the members know that is the case. We are all learning as we go.
As shop stewards, we don't know everything. Before giving out any misinformation, do your research. In my experience, members would much rather that you tell them you're unsure and will get back to them ASAP, rather than give them the wrong information—especially in a potentially life-or-death situation like this.
Not only is it important that we as shop stewards have critical information during this time, it's also important that we communicate that information effectively with members.
That means using all forms of media. Unions have been unable to hold regular meetings, but the need to communicate rapidly has become much more important. So we've been turning to the mail, social media, and video-conferencing. Our stewards and officers have been conducting weekly calls to ensure everyone is on the same page, everyone is properly communicating to members, and our rights are being enforced.
My cell phone has also been ringing nonstop, which is a welcome opportunity to get members educated and involved. While the work should stay on the shop floor, any steward will tell you it's really a 24/7 job.
To note: communication is a two-way street. Stewards should be asking as many questions as they are being asked.
THE BIGGER PICTURE
Stewards at the Postal Service have already been on the front lines representing the membership, but in the pandemic, our role takes on a new meaning. And for many locals without paid organizers, the steward is now handling organizing as well.
Many postal workers are reading news articles and social media posts about the financial issues facing the Postal Service. These issues have been around for quite some time, since the pre-funding mandate enacted by Congress in 2006, but the pandemic has intensified the problem.
Members are asking stewards if they will have a job in a few months or be able to put food on the table at the end of the summer. And as these questions continue to arise, the opportunity to organize on our work floors grows.
Take this time to educate your members and move them to action on the legislative front, where so many of the issues affecting postal workers take place. When stewards talk to neighbors and customers, we should be encouraging them to buy stamps—and to use those stamps to write their representatives in Congress demanding relief for the post office during the pandemic.
Shop stewards are the glue that hold our locals together. Let's show them all some appreciation.
C.J. Jenkins is a longtime shop steward in APWU Baltimore Area Local 181.