UE Faces Down Two-Tier in Erie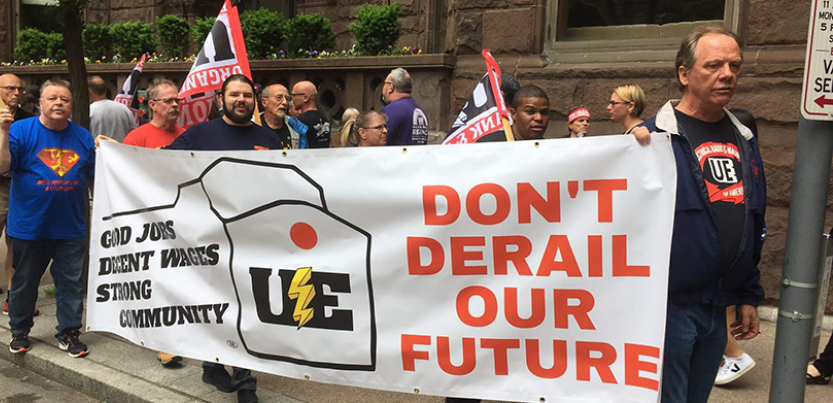 Members of Electrical Workers (UE) Locals 506 and 618 rallied with supporters May 17 in Pittsburgh outside the Wabtec shareholders' meeting. Wabtec, which completed its acquisition of GE Transportation in February, is still demanding a two-tier contract that would slash the average wage by $12 an hour.
"They want every new hire to come into that factory at sixty percent" of what current workers make, said UE Local 506 executive board member Matt McCracken. "If they can make $2 billion a year paying me what I make, they can hire someone to work right next to me, pay him the same rate … and make $2 billion per year."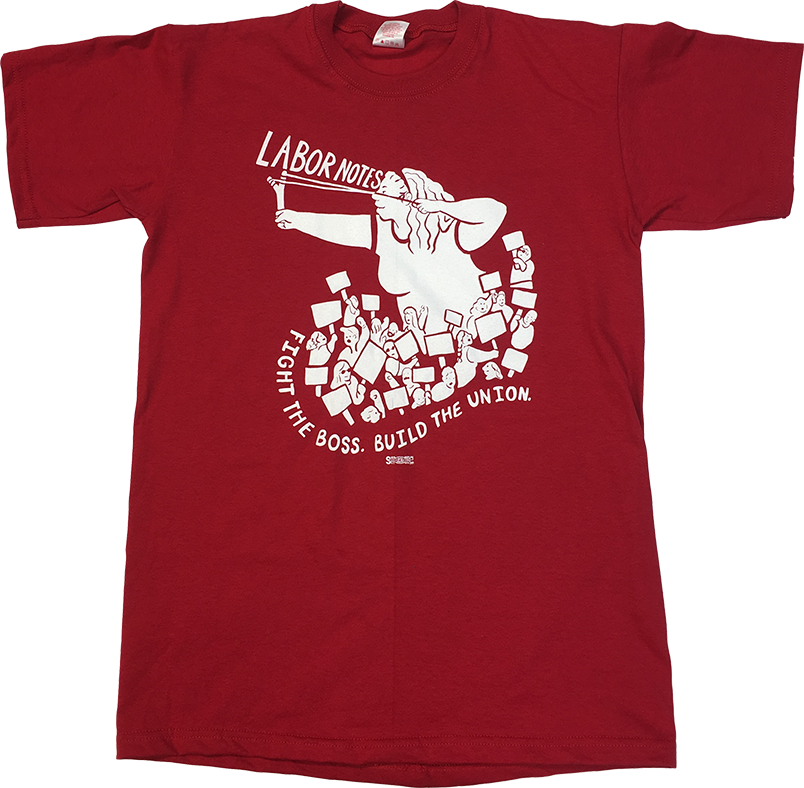 Help Put the Movement Back in the Labor Movement
Become a Labor Notes Monthly Sustaining Donor
Monthly donors receive a free "Fight the Boss, Build the Union" T-shirt and a subscription to our magazine. Donate Now. »
The 90-day agreement that ended that strike expires June 3, and another strike is looming.