Arizona Teachers Pull an All-Nighter to Seal the Deal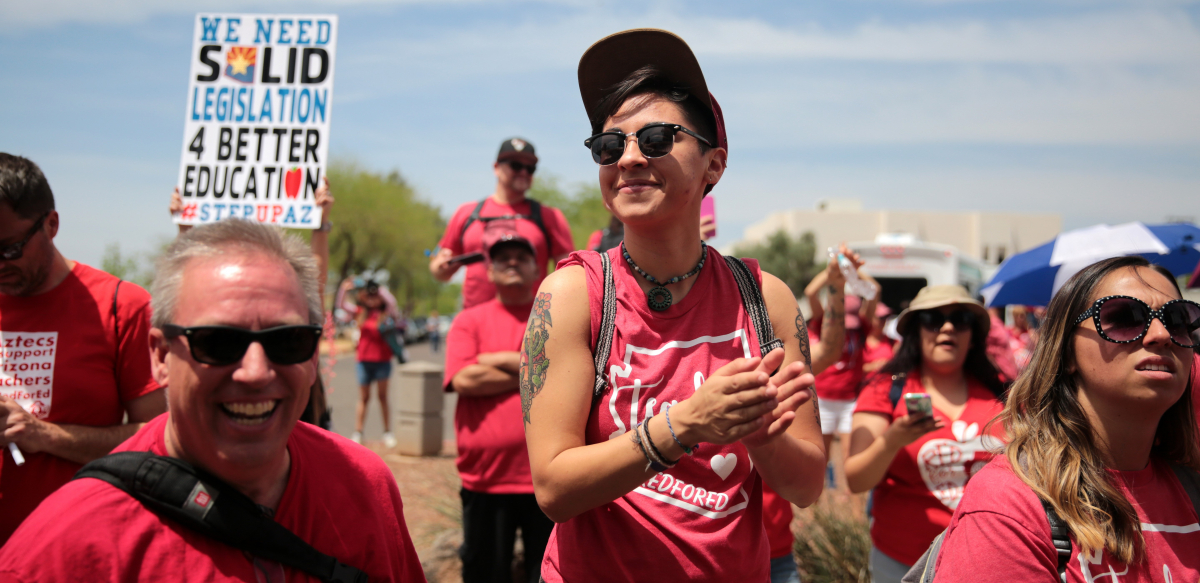 Arizona teachers struck statewide April 26 to May 3 over low pay and underfunding due to years of tax cuts.
Governor Doug Ducey had promised 20 percent raises heading into the strike, but teachers were skeptical that money would materialize. Their demands also included raises for other school employees and a return of funding to 2008 levels.
Four days into the strike, it looked like the legislature would finally pass an education budget with raises for teachers. Arizona Educators United, the grassroots organization working in parallel with the state's teachers union, decided to call off the strike. Teachers would return to work two days later, on a Thursday.
But when the legislature delayed passage of the budget all day Wednesday, teachers refused to return to work on Thursday. Hundreds stayed at the capital into the wee hours of Wednesday night, until finally the legislature passed the budget.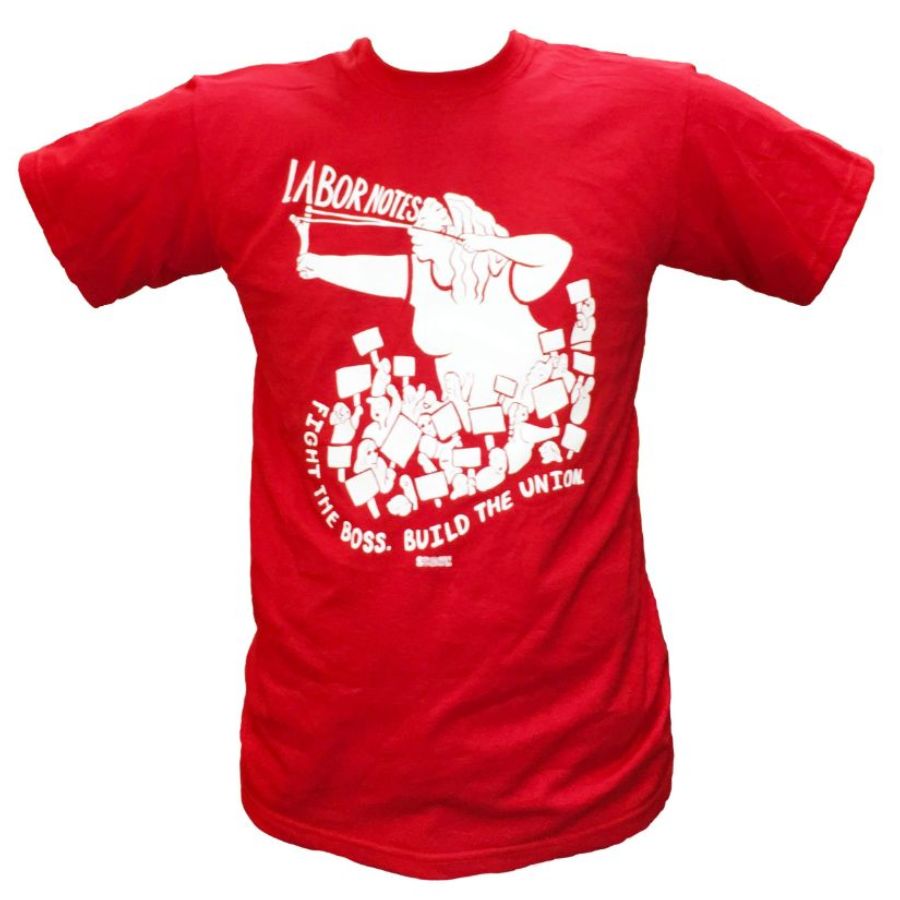 The budget provides an extra $400 million for education. But funding levels for Arizona schools still remain well below where they were a decade ago.
To restore funding, teachers are now pivoting to a ballot initiative, "Invest in Ed," which would raise taxes on households making more than $250,000 a year. The initiative would raise an estimated $690 million, all earmarked for education. Supporters must collect 150,000 signatures by July 5 to get it on the ballot.
"People have made the connection that this can't stop here," said first-grade teacher Kimberley Bussey. "I had a co-worker saying, 'I wouldn't mind going out handing out flyers one day a week over the summer.'"
Teachers and supporters of public schools will also be mobilizing to defeat a separate ballot initiative that would expand the state's voucher program and direct more public money to private schools.