Jersey Day Spooks Kroger Management
According to Kroger, sports partisanship on the job is OK but union partisanship is not.
The grocery chain has long allowed employees to wear team jerseys of their choice on designated "game days." NASCAR and NFL teams are among the honorees.
But when Kroger workers in West Virginia, Kentucky, and Ohio began wearing UFCW Local 400 jerseys to work on game day, as part of their campaign for a new contract, the company abruptly announced that only Kroger uniforms were allowed—nationwide.
Supervisors posted flyers citing "unforeseen circumstances" for the change. Kroger even said they'd pay workers if they had to go home to get a different shirt.
United Food and Commercial Workers Local 400, which represents 4,200 Kroger workers, has also been organizing rallies and picket lines at stores. "We had 100 people and management didn't know what to do," said staffer Anita Carpenter, who worked at Kroger for 18 years.
At one action, members handed out cupcakes to customers with signs reading "With adequate staffing, customer service is a piece of cake."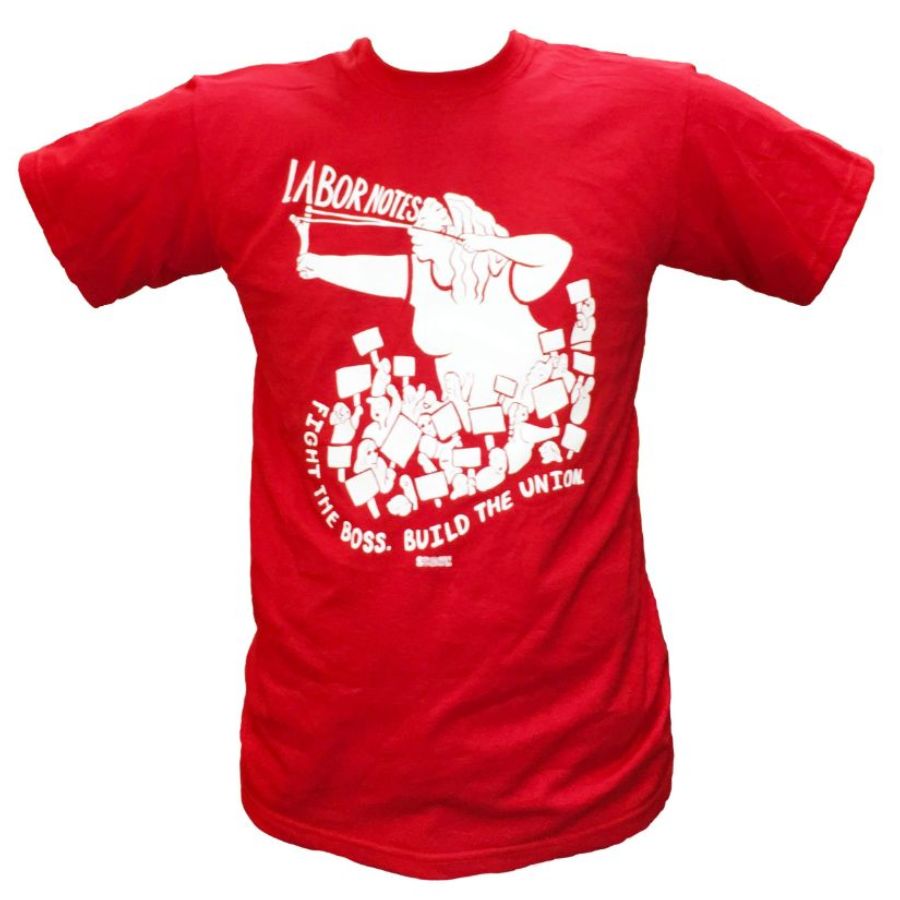 Melissa Cox of Ashland, Kentucky, said the union jerseys got "constant compliments" from customers; there are a lot of union members in the area's oil refineries. She wore a jersey despite the ban and was forced to remove it.
"I work in the office up front, and I draped it over a big pile of boxes so it was still real visible," Cox said. "Adapt and overcome."
The union has filed an unfair labor practice with the National Labor Relations Board, alleging that Kroger is squelching collective action. Cox said her co-workers found management's action "silly, childish, really."
The contract has been extended through November 4, with a strike vote set for November 6 if no agreement is reached.
This opens the possibility that Kroger workers in Local 400 could be sporting their jerseys on the picket lines in the weeks before Thanksgiving, one of the company's most profitable seasons.