Strikes by Janitors and Dining Hall Workers Inaugurate Trump Era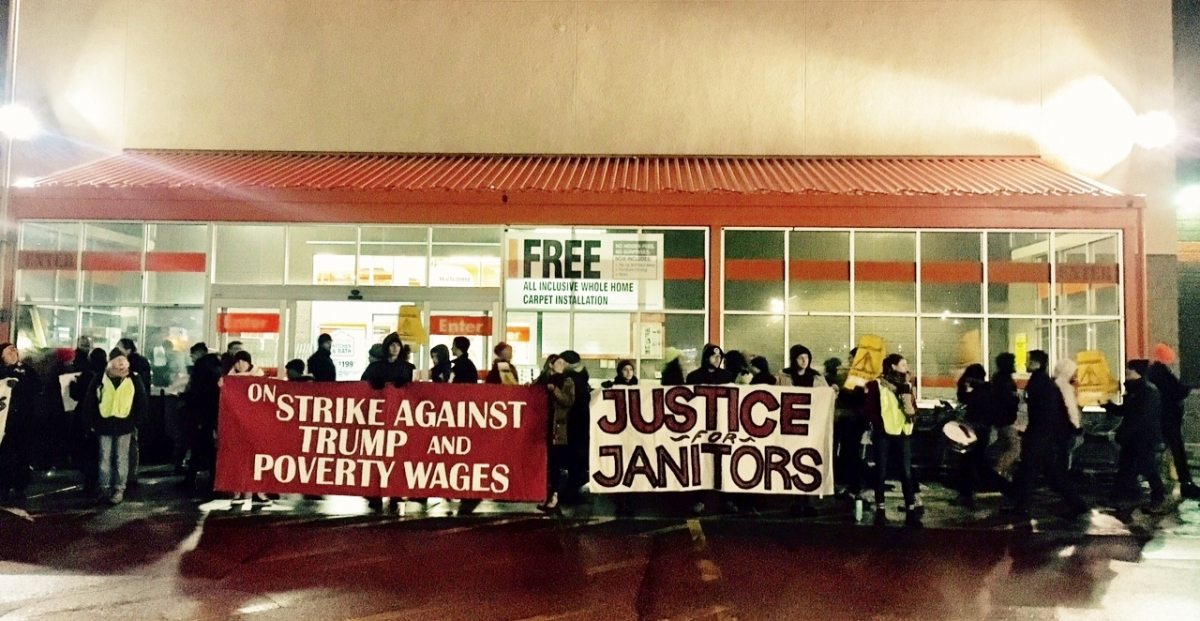 Dozens of retail janitors who clean Home Depot in the Twin Cities are on strike today to protest poverty wages and incoming President Donald Trump's anti-worker agenda.
Northeastern Dining Hall Workers Strike Too
Dining hall workers at Northeastern University in Boston are also striking on Inauguration Day. The workers, members of UNITE HERE Local 26, plan to walk off the job at noon to participate in citywide demonstrations against Trump. They will return to work tomorrow morning.
The union is also demanding that Northeastern—as well as other universities and hotels where its members work—sign on to its "American Principles," which call for supporting immigrant families and good jobs.
Students will walk out of classes at the same time in solidarity. Local 26 has joined with student groups to demand that Northeastern declare itself a "sanctuary campus," keeping Immigration and Customs Enforcement off campus unless it has a warrant.
There are 375 dining hall workers at Northeastern. The workforce is predominantly immigrant—from Central and South America, Haiti, Cape Verde, and China—and African American. Dining hall employees are still working under their first contract, signed in 2012. It expires in the fall of 2017. Organizers do not expect workers to face any retaliation for striking.
"It's a poverty wage," said Luciano Balbuena, who's cleaned the same Home Depot store six hours a day, seven days a week, for eight years. "We don't have benefits, paid sick days, or vacation days. They should pay us more—a living wage so we can survive and live with our families."
The strike is timed to coincide with Trump's inauguration. "This is a guy who is very negative against us as workers," said Balbuena. "He believes that the companies that we work under, like Home Depot, are already paying us enough." Home Depot's founders donated millions to Trump's election campaign.
The strikers work for the subcontractor Kimco, an Atlanta-based company with 7,200 employees nationwide. Kimco's 80 Twin Cities employees clean Home Depot, Kohl's, and J.C. Penney stores.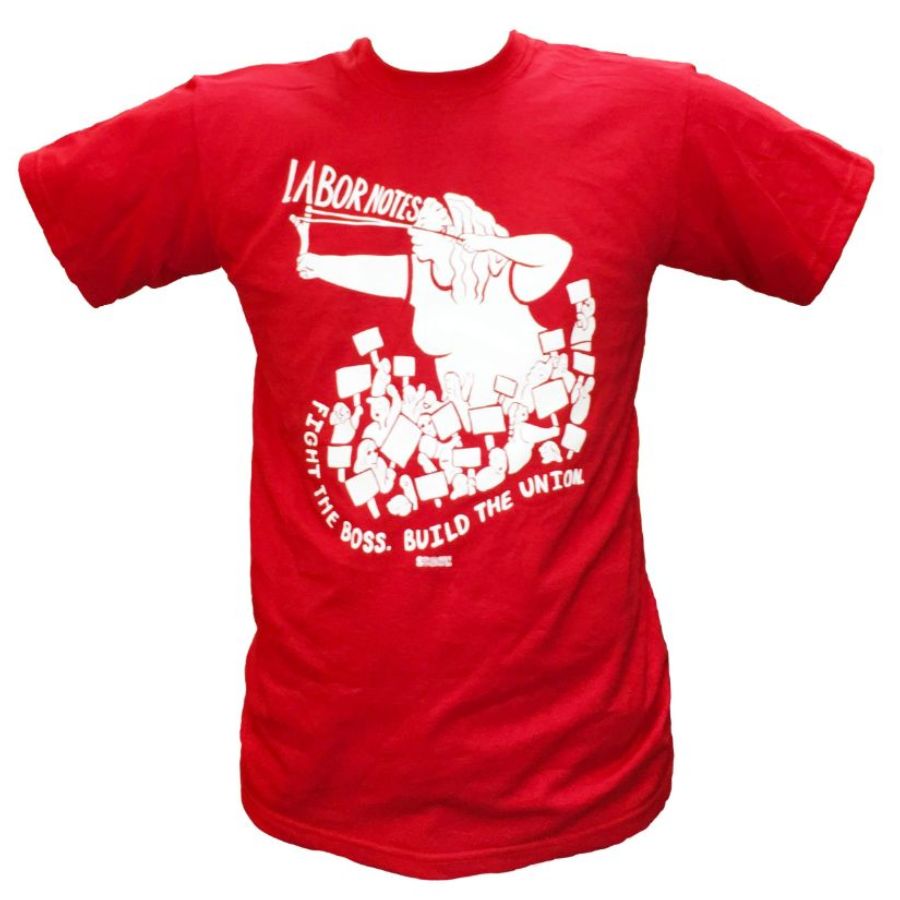 It's a diverse workforce. Most of the janitors are Latino immigrants, but there are also groups of African and Asian immigrants as well as U.S.-born workers.
Kimco is the largest remaining company in the Twin Cities that has not agreed to a process to recognize a union for retail janitors.
RAMPING UP
Six hundred janitors who work for contractors that clean Target, Best Buy, and Macy's won union recognition with Service Employees (SEIU) Local 26 in October and are now negotiating a first contract. These contractors represent 60 percent of the retail janitorial market in the Twin Cities.
The win followed a six-year campaign by the worker center Centro de Trabajadores Unidos en Lucha, including numerous one-day strikes. In 2014, janitors won a Responsible Cleaning Contractor policy from Target, requiring companies that clean the retailer's stores to protect workers' right to unionize, ensure they can form workplace health and safety committees, and allow them one day off per week. Best Buy and Macy's followed in 2016.
Striking workers started rallying at 5:30 this morning outside a Home Depot in Northeast Minneapolis. They were joined by St. Paul teachers and three Minneapolis city councilors.
Today's action is Balbuena's sixth one-day strike—and the first launched during the Trump presidency. "We've spent more than seven years striking and studying our problems, and we've never gotten a response [from the company]," he says.
But now, given the danger that Trump represents to workers as well as his threat to deport millions of immigrants, Balbuena says, "we have to be more united, to create more pressure on him."
Quotes in this article have been translated from Spanish.