Welcome, Leah!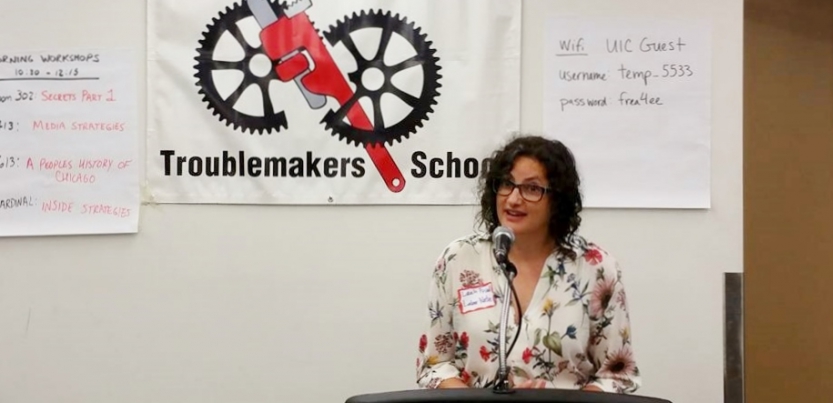 Labor Notes is thrilled to welcome Leah Fried as its new associate director.
Leah joins us after 19 years as an organizer for the United Electrical Workers (UE). Together with many leaders she helped bring thousands of workers into the union; negotiated more than a dozen contracts; worked on grievances, arbitration, and contract enforcement; organized strikes at factories; trained and educated UE members and leaders; designed and carried out media strategies; and built community alliances and comprehensive campaigns.
You may have seen her in Michael Moore's film "Capitalism: A Love Story" helping members of UE Local 1110 to occupy their factory, Republic Windows and Doors. Most recently, she served as the UE's director of international strategies and co-director of education.
Leah also helped found the worker center Warehouse Workers for Justice. In distribution centers around the Chicago region, 150,000 mostly temp workers move everything from food to cell phones to aboveground swimming pools. WWJ unites these logistics workersto confront unstable hours, low wages, wage theft, and discrimination.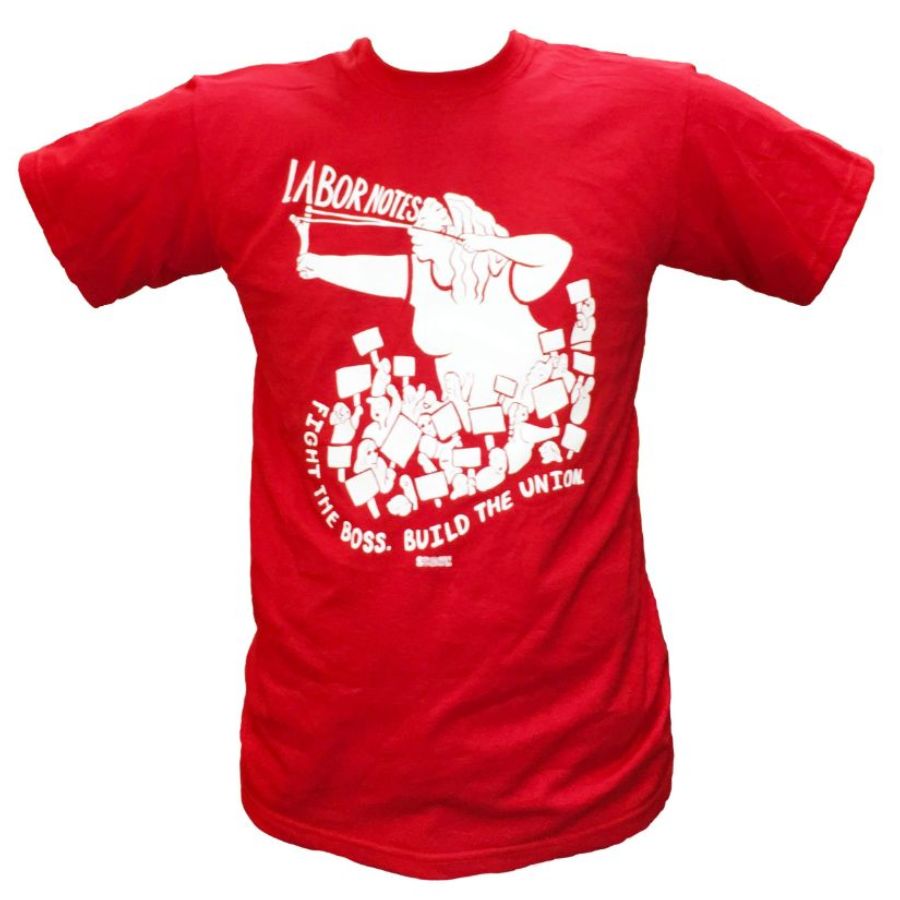 Before her time with UE, Leah worked a variety of jobs, including office temping, farm labor, truck driving, and social-service work. She has been an instructor with the Polk Conference for Women's Labor Leadership since 2012.
You might have run into Leah at the 2016 Labor Notes Conference, where she helped organize the Global Justice track and moderated or led several workshops, including "Resisting Anti-Union Repression in Latin America" and "Building a Winning Contract Campaign."
Leah will be helping to expand our training and consulting support for unions, worker centers, and rank-and-file caucuses, including trainings in both English and Spanish based on our new book Secrets of a Successful Organizer. She will be based in Chicago, where she lives with her family.
Read more. A sampling of past stories by Leah Fried: