As Elves Occupy Santa's Workshop, Last Chance for Holiday Orders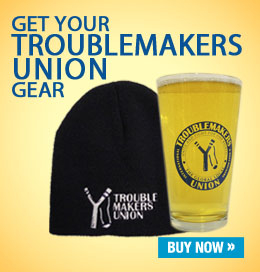 Turning up the cold in its ongoing strike, Elves Local 1224 has occupied Santa Claus's North Pole workshop, completely halting production.
The great gingerbread gears have ground to a halt. From a distance, an eerie silence hangs over this polar town.
But nearing the stable yard, you hear the clatter of sleigh bells. A line of reindeer stands guard, antlers locked together, decked out in matching red Troublemakers Union hoodies ($35) and green T-shirts ($15).
Inside, the workshop is abuzz. Volunteers snap photos, make signs, write press releases, and pass out donated candy canes and cocoa.
Chief steward Cindy Lou Who is digging in for a long fight. "Don't expect this strike to be settled anytime soon," she said.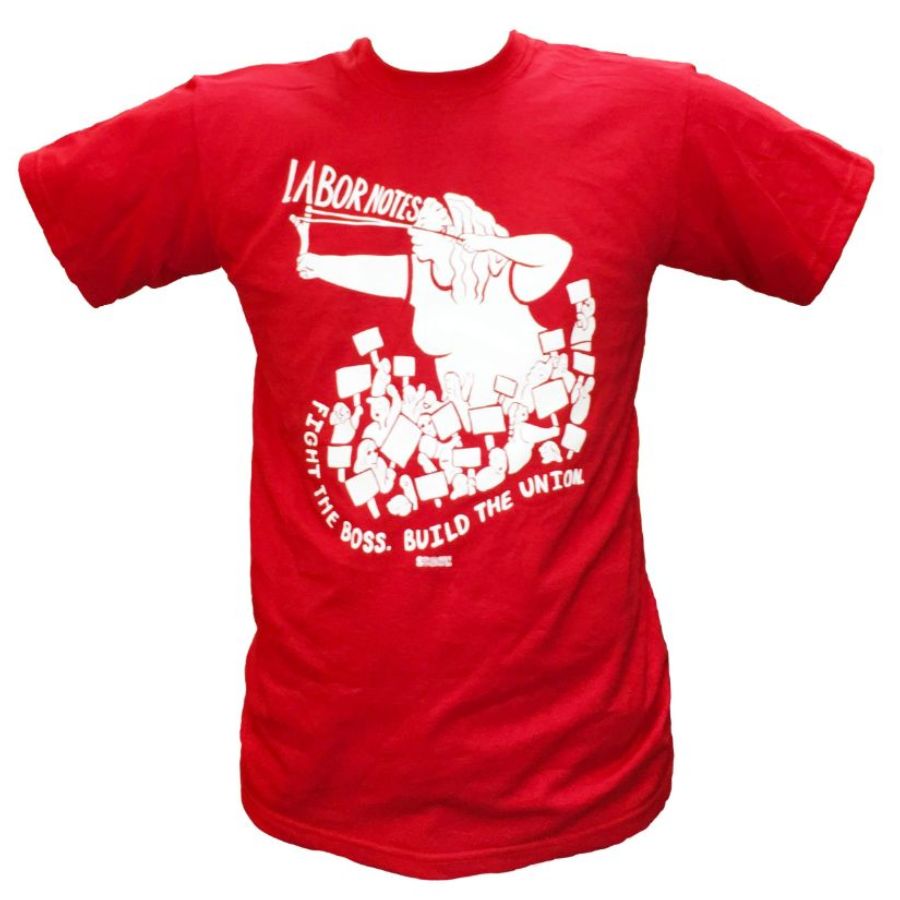 "So if you want your gifts delivered in time for Christmas, you'd better order them from Labor Notes by Thursday, December 17."
She suggests visiting labornotes.org/store or calling 313-842-6262 to stuff your family's stockings with Troublemakers Union pint glasses ($5) and warm knit hats ($12).
The elves and reindeer have been on strike since Thanksgiving, resisting Claus's demands for confection concessions, reindeer two-tier, and heightened electronic surveillance.
Local officers are keeping in close touch with their French sister organization the Union Syndical des Elfes. They're rumored to be considering bossnapping Santa.
Read more about the North Pole strike here, and shop for holiday gifts here.