In First Contract, UConn Grad Assistants Win Raises and Much More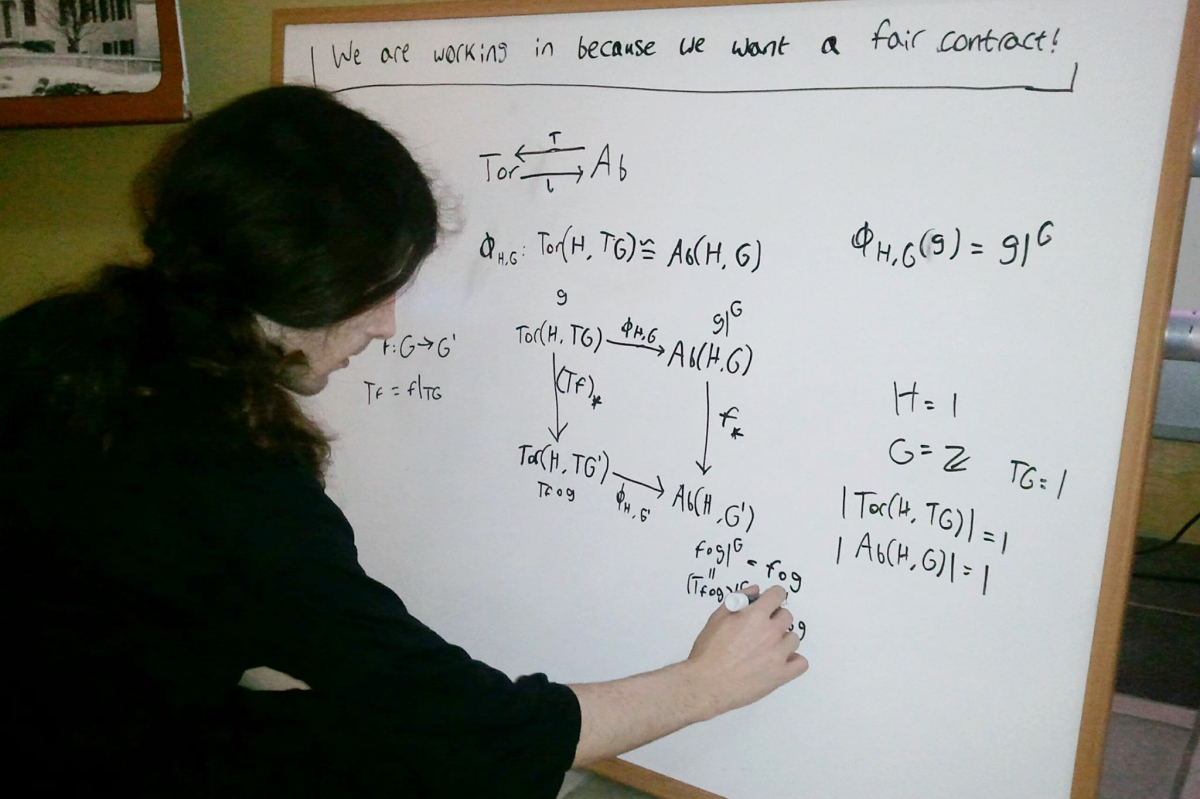 Twenty-two-hundred University of Connecticut graduate assistants (GAs) won a first contract that features big economic gains as well as social justice provisions affecting international students, transgender workers, and women.
The contract for the Graduate Employee Union, United Auto Workers Local 6950, went into effect July 1. It comes after a swift organizing campaign, marked by intensive political organizing and strong rank-and-file participation.
The high-visibility campaign culminated in an April 21 sit-in at the Student Union by more than 300 GAs. The tentative agreement was secured that same afternoon.
"We engaged in five actions with a majority of workers participating in each, over the course of the last year, that won recognition of our union and significant improvements in our first contract," said Leland Aldridge, a graduate assistant in physics.
Working closely with UAW Region 9A, the union built majority support. Its contract campaign made strategic use of social media and drew important backing from elected and community leaders.
Highlights of the agreement include restored access to state employee-level health benefits that were taken away in 2003, at no additional premium cost to GAs; fee waivers worth nearly $900 per year by the end of the agreement (representing a nearly 5 percent additional wage increase); childcare subsidies; a 50 percent reduction in parking costs; workload protections with an expedited grievance procedure; six weeks of paid maternity leave and three weeks for non-birth parents; reasonable access to lactation stations (for new mothers) and all-gender restrooms for all GAs; just cause; and non-discrimination protections that include gender identity and expression for the first time in a UConn contract.
Losing Ground at the Corporate University
After winning union recognition at lightning speed—62 days from the first signed authorization card to formal recognition by the State Department of Labor—GAs waged a comprehensive campaign for a contract.
GAs had initially organized to address three fundamental areas of work life: a reduction in overall standard of living (due to stagnant wages, increased mandatory fees, and reduced health benefits), increased precarity—meaning insecure jobs with uncertain workloads and expectations—and a lack of respect from the university administrators.
Without collective bargaining, GAs felt we were losing ground. In the 2014-15 school year, we earned an average of $18,000 but paid back $2,270 in mandatory fees not covered by tuition waivers.
GAs also suffered from reduced health benefits from the previous year that dramatically increased out-of-pocket costs. We experienced unilateral workload increases, and lacked basic workplace rights like a fair grievance procedure.
GAs at UConn teach thousands of undergraduates and conduct research that, through grants and contracts, helps bring in more than $150 million a year.
Meanwhile, UConn spends more than 17 percent of its budget on administrators, one of the highest rates in the nation.
Majority Participation
"The level of participation by a strong majority of GAs over the course of our campaign has been truly inspiring and enabled us to win significant improvements on the issues GAs identified as priorities," said Ameya Akkalkotkar, a bargaining committee member from the chemical engineering department.
"We won dramatically improved health benefits, improved wages, significant relief on mandatory student fees not covered by our tuition waivers, and important improvements on workplace rights," Akkalkotkar said.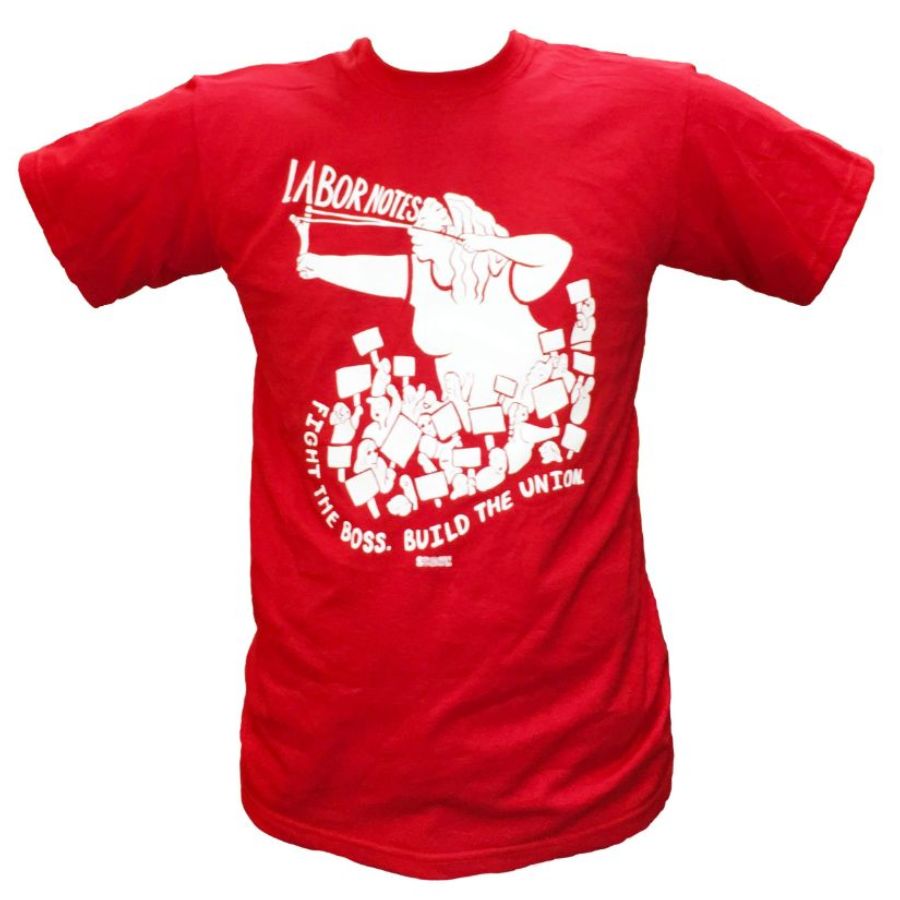 UAW Local 6950 also negotiated access to all-gender restrooms and lactation stations for both teaching and research assistants, as well as an expedited grievance procedure for international student workers whose visa status may be jeopardized if they are terminated.
A network of activists that covered virtually every department was key to organizing majority participation in successive actions.
"We worked with the UAW to train more than 100 GAs on how to do effective rank-and-file organizing across campus," said Madelynn von Baeyer, an organizing committee member from the anthropology department. Activists learned to organize and mobilize their co-workers through one-on-one conversations, and to recruit more activists.
The union organized five actions in which a majority of GAs participated: signing authorization cards, completing bargaining surveys, signing a petition for a fair contract, and voting to empower the bargaining committee to invoke interest arbitration (the alternative to the right to strike, under state law).
After all this, it should be no surprise that a majority also voted to ratify the contract.
Comprehensive Campaign
Department activists also rallied their colleagues to pressure the university. Fifty GAs demonstrated at the first bargaining session. One hundred presented a petition at the Board of Trustees meeting.
Two hundred attended a campus rally backing Governor Dan Malloy's reelection, because he was an ally in the recognition campaign. And more than 200 joined a work-in to draw attention to their labor.
During election season, GAs participated in "dorm storms," registering undergraduates and graduate students to vote in state and local elections and encouraging support for pro-labor and pro-higher education candidates. GAs also testified and lobbied in Hartford for two bills that would benefit their union, and for greater funding for higher education.
Our recognition and contract campaigns benefited from a collaborative relationship with the UAW. The union encouraged us to build a rank-and-file-led campaign that drew its power from majority support among workers, advocacy from political leaders, and visibility on social media.
We drew on the international union's specialized knowledge of higher education, especially its experience in campaigns at New York University and Columbia University. Its strong existing contracts—for instance, covering grad students at the University of Washington—and bargaining expertise contributed to the gains we won.
Two experienced international reps were very helpful; they worked tirelessly with us around the clock. Their organizing knowledge was important to planning strategies and developing trainings for activists—for instance, how to have fast one-on-one conversations rather than drawn-out ones.
And the union facilitated political outreach with Connecticut's state and federal legislators, which was fundamental to achieving recognition and a strong first agreement. The UAW has clout on the political scene in our small but highly unionized state.
Todd Vachon is a GA in sociology at UConn, Gayatri Phadke is a GA in chemistry, and Maria Seger is a GA in English. They're all members of the GEU-UAW organizing committee, and Phadke served on the bargaining committee that negotiated the local's first contract.
CORRECTION: This article originally described UAW Local 6950 as "the first union to negotiate access to all-gender restrooms and lactation stations for both teaching and research assistants." However, UAW Local 2865, representing teaching assistants, readers, and tutors in the University of California system, won those things in its 2014 contract. That bargaining unit doesn't include research assistants, but the facilities changes were campus-wide, affecting even non-represented employees.