Who's Making Less than $15?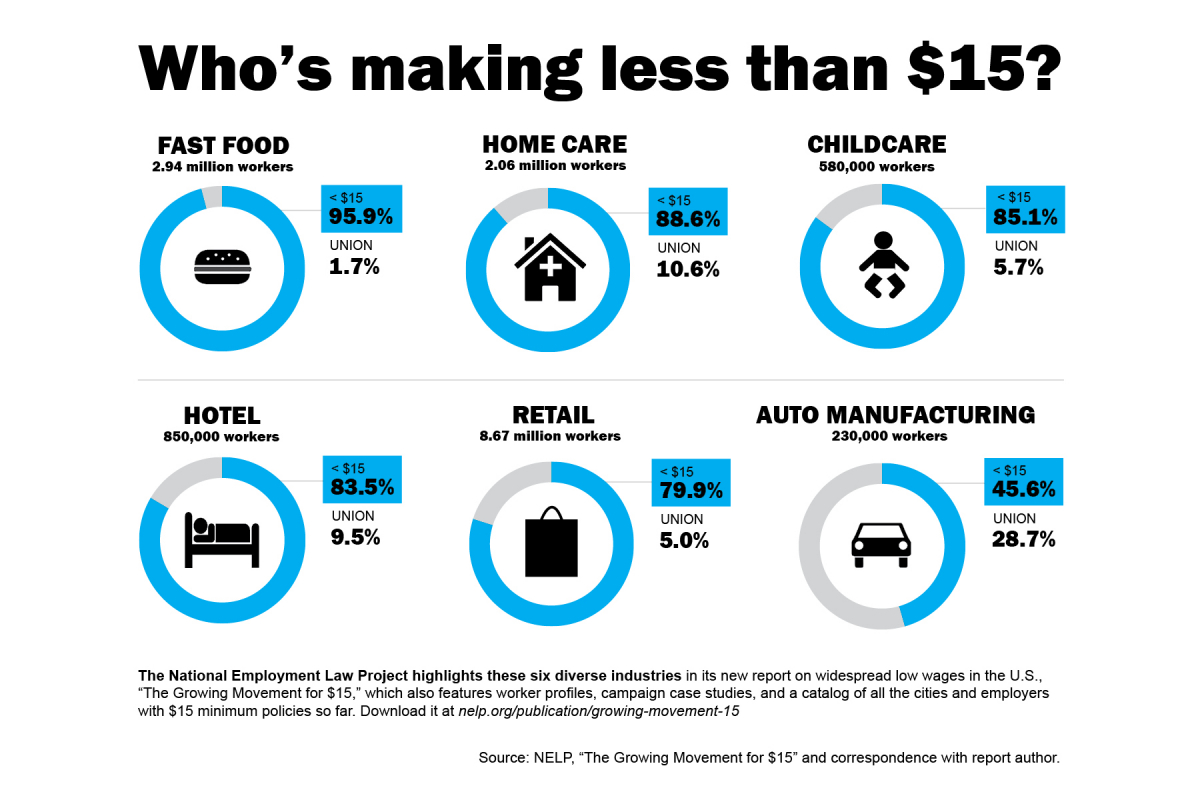 Who's earning less than $15? As the Fight for 15 continues to build momentum, a new report from the National Employment Law Project, "The Growing Movement for $15," highlights widespread low wages in the U.S.
The report paints a picture of low-wage work and union density across six diverse industries, from fast food to auto manufacturing.
According to the report, 42 percent of U.S. workers earn less than $15 an hour. More than half of African-Americans and 60 percent of Latinos make less than this figure. And 46.6 percent of those earning less than $15 are older than 35.
Click here to check out a Labor Notes infographic illustrating the trends.
The report also features worker profiles, campaign case studies and a catalog of all the cities and employers with $15 minimum wage policies so far. Download it here.
Fight for 15 Inspiring Bold Demands
As we reported elsewhere, the Fight for 15 has inspired bold demands among workers in many industries.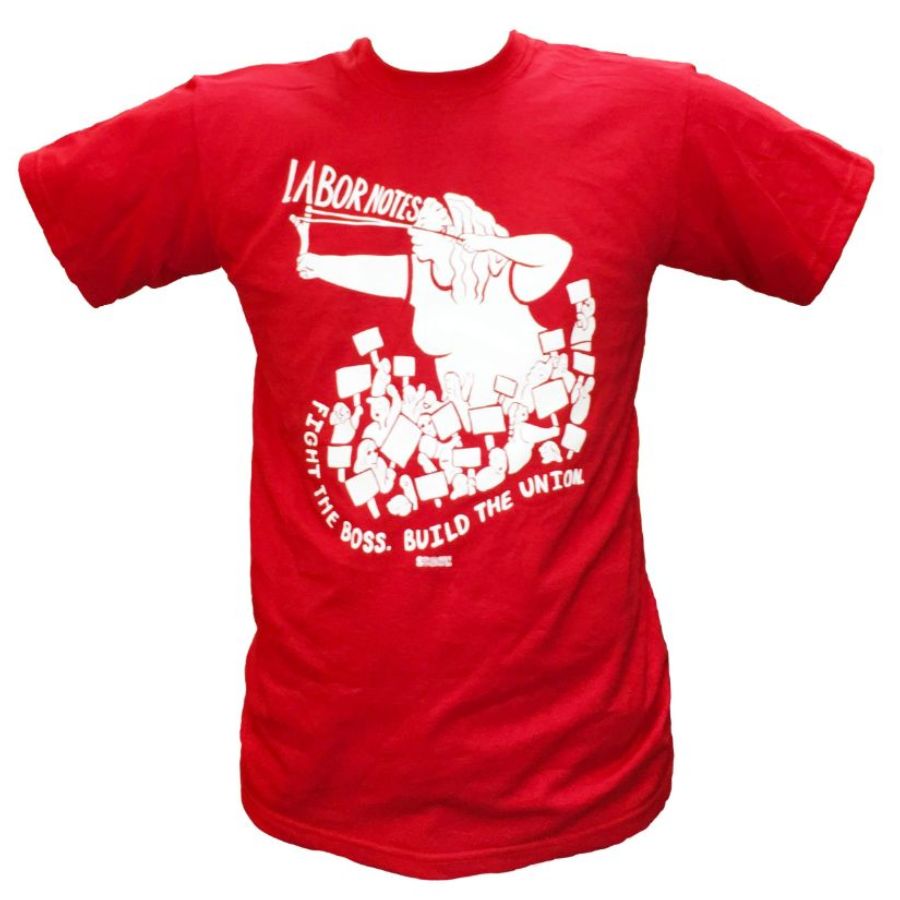 "I don't think I could have sat at the table five years ago and demanded an employer pay a living wage of $15. Most employers would have laughed at us and laughed at our bargaining unit," said AFSCME Council 75 representative Ross Grami. "The organizing workers are doing nationally and the sacrificing they have had to do has changed the conversation and changed perceptions around the table."
From school support staff to UPS part-timers, Fight for 15 is raising the confidence of unions to put bold demands on the bargaining table for their own low-wage members—and to back up those demands with community action.
The surge in low-wage worker organizing is also fueling campaigns to boost the minimum wage, spreading the momentum for $15 to new cities, including a wave of action across Canada.
"We need to keep fighting because $11 is not enough," said Serena White, a retail employee and leader at the Workers' Action Centre in Toronto. "You can't afford to pay your rent, you can't afford to pay your bills, you can't afford to go out, you can't afford to do anything, really."
Read more in this article from our May 2015 issue.