Denver's Immigrant Taxi Drivers Build Unionized Workers Co-op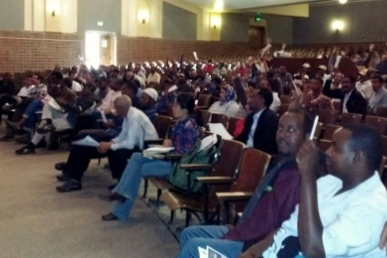 This month 800 immigrant taxi drivers in Denver—from 24 different countries in Africa—joined the Communications Workers (CWA) Local 7777. They hope to break out of poverty and challenge the workplace abuse many endure working for private taxi companies.
The drivers also voted to build a worker-owned taxi cooperative, as an alternative to the existing companies. The local union movement is supporting the effort.
Due to precarious relationships with their employers, taxi workers have been building similar organizations around the country. In Washington, D.C., and Seattle, drivers have joined Teamsters locals; in Boston, the Steelworkers.
In New York City, taxi workers formed an independent group, which has carried out two successful strikes, started chapters in Philadelphia and Los Angeles, and become an affiliate of the AFL-CIO. And like Denver, Portland, Oregon, has a CWA-affiliated taxi worker co-op.
NOTORIOUS MONOPOLY
Three private taxi companies—Metro, Yellow, and Freedom Cab—have cornered the market in Denver for decades and are notorious for their abuses. Despite the recent emergence of new taxi companies that have tried to break the monopoly, drivers in these three companies are subject to high leasing fees, ranging from $2,000 to $3,500 a month.
As independent contractors, moreover, taxi drivers have to cover their own health insurance and benefits, and receive no time off from daily leasing fees. Although legally drivers are not allowed to work more than 10 hours a day, a Metro worker noted that many do work more, just to cover the fees and gas for their vehicles.
A Metro Taxi worker, for instance, owes the company $127 every day for vehicle leasing—even when the worker is too sick to drive. "The moment we ignite our car in the morning, we owe the company money," explains Abdi Buni, a leader of Denver's taxi union efforts.
Whenever a driver protests the fees, "they will just take your car key and you get fired on the spot," one said at a recent meeting.
It's hard to organize a union that can negotiate with private taxi companies like Metro. CWA 7777 organized 90 SuperShuttle Denver workers into a union in October 2011, but they haven't got a first contract yet. The company has used various tactics to delay negotiations—in the meantime cutting worker's wages by 30 percent. The Labor Board just ordered the company back to negotiations.
No private Denver taxi company has agreed to negotiate with its drivers, whether they join a union or not.
UNION TAXI CO-OP
In response to the companies' exploitation, drivers decided to create an independent taxi worker cooperative, Union Taxi—and to join a union as well.
CWA has been supporting workers with protest logistics, lobbying, and coalition-building. The union doesn't run the co-op, though.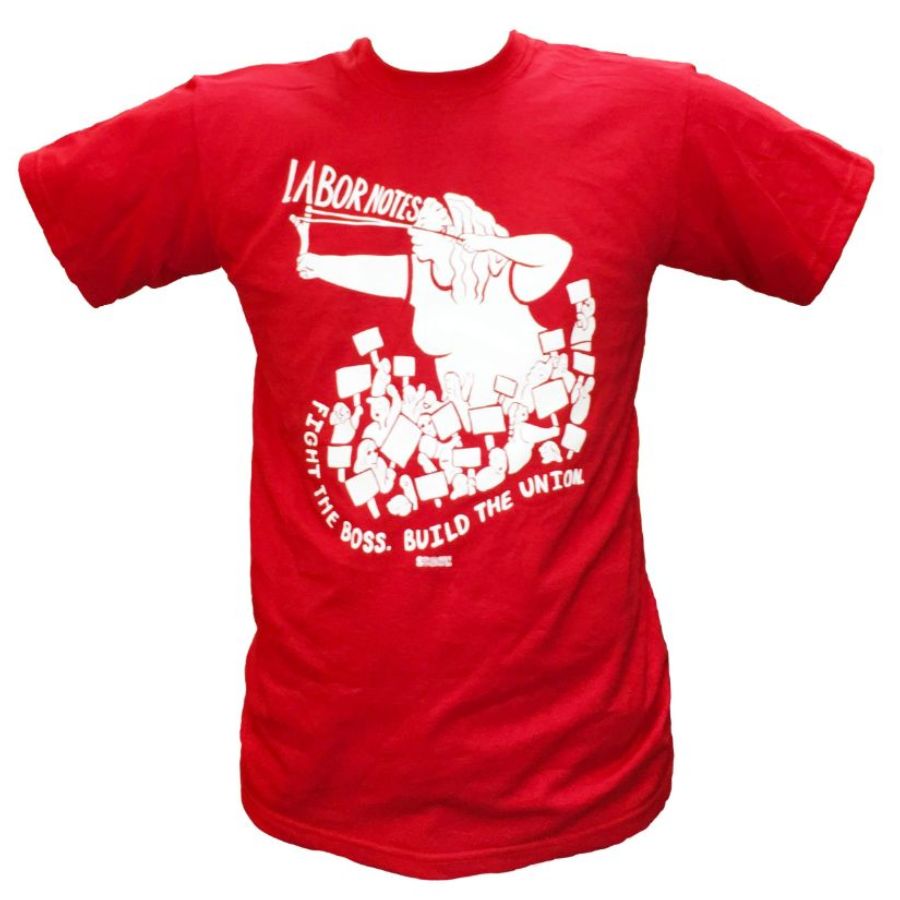 Workers make the business decisions. The vehicle leasing fees they pay are around one-third as high as the ones at the for-profit taxi companies.
Union Taxi's success did not come easy. It only received licensing approval from the Colorado Public Utilities Commission (PUC) in 2009 after three years of protests and lobbying, against vigorous resistance from the existing companies.
Since then, the company has not been allowed to grow to accommodate the numbers of workers who are interested.
The taxi business is regarded as a protected public service, so the PUC restricts the number of licenses a taxi business can grant to drivers, to protect existing businesses.
It only granted Union Taxi 262 licenses—while the competing Metro Taxi has 492 licenses, and Yellow has 300.
ANOTHER CO-OP
This year, workers who wished to leave their traditional companies decided to form a second unionized taxi company in Denver. Within a month of first proposing the co-op idea among themselves, 811 taxi drivers had joined CWA 7777.
"It was our dream to be part of Union Taxi, because leasing fees are only $800 a month, not $800 every week to private owners," said a Metro Taxi worker who wished only to be identified as J.
"The moment that I heard that Union Taxi was a worker-owned cooperative and a labor union with CWA 7777, that was it," said J. "I wanted to join a worker cooperative because we have an equal voice, and I wanted a union because the labor union will give us more power."
On October 25 they elected leaders to set up the new cooperative.
Workers will each give an initial investment of $500 to show their commitment. Next steps will include deciding on the name of the company and crafting governance documents.
It will undoubtedly be difficult to receive state approval for 800 new taxi licenses. But these workers are enthusiastic and committed to a long struggle to build their unionized taxi cooperative.
Minsun Ji founded the Centro Humanitario para los Trabajadores in Denver, which organizes immigrant day laborers and domestic workers.