Labor Notes Conference 2010: Troublemakers Join Restaurant Worker Pickets (Video)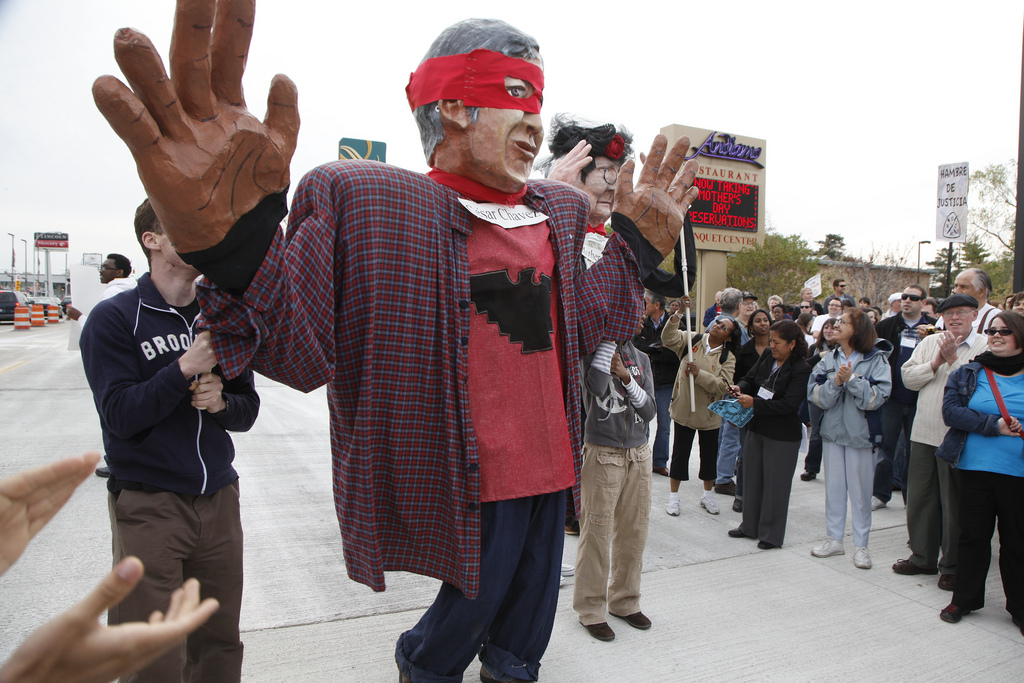 A long caravan of cars pulled out of the Labor Notes Conference last Friday to join restaurant workers down the street in front of Andiamo, a fine dining chain in Metro Detroit. The raucous march and street theatrics were the latest action in a months-long campaign organized by Restaurant Opportunities Center of Michigan over Andiamo's wage theft violations, racial and sexual discrimination, and retaliatory firings.
Among the marchers were ROC members in town for Labor Notes 2010 from all over the country, who have their own workplace justice campaigns underway in New Orleans, Maine, Chicago, and New York.
Videos were taken by Labor Notes conference attendees.
Marchers took to the street in front of the restaurant, garnering a high honk rate from passing cars.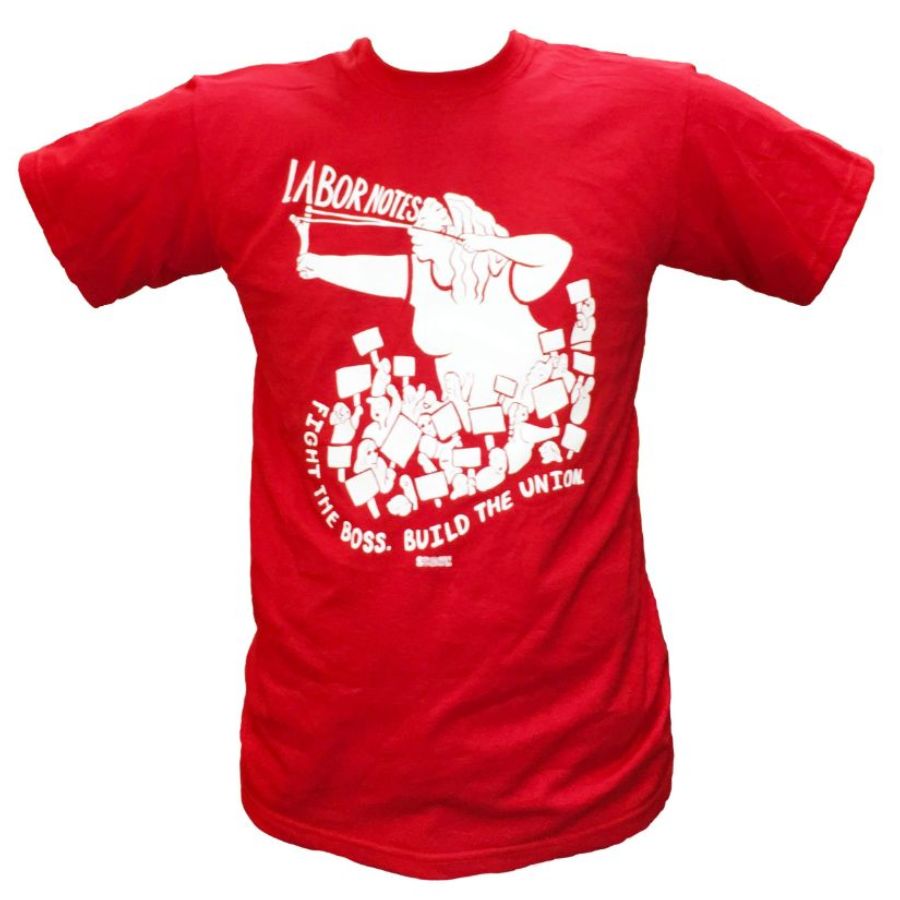 Naomi Debebe explains why she and other restaurant workers have been targeting Andiamo, and why they'll keep the pickets up as long as it takes.
Jose Oliva building people power to take down the wicked, greedy bosses at Andiamo restaurant.
Captain ROC gets some back up from Mother Jones, Cesar Chavez, and hundreds of supporters in front of Andiamo.