Should Single-Payer Activists Back Down?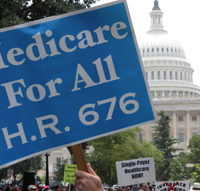 AFL-CIO health care policy staffer Nick Unger held court at a Tuesday discussion in New York that asked "what happened to HR 676?", the single-payer bill.
He did a fair job of putting the panel's single-payer supporters on the defensive at the event, organized by the Metro New York Labor Communications Council.
Unger argued that the House bill passed November 7 is a tremendous victory: the legislation includes a significant new government program and a big tax on the rich—accomplished in the face of merciless opposition and a poisonous political climate.
He noted that history and single-payer supporters remember LBJ kindly, but forget that in creating Medicare in 1965 he secured Dixiecrats' support by allowing state control of Medicaid—the low-income health care program—thus allowing Southern states to maintain segregated facilities.
Unger's lesson here, apparently, is that out of deeply flawed legislative compromise, real social progress is made.
Did the "public option" that squeaked through the House represent an advance toward a truly universal program? (Leave aside for the moment the Senate compromises to come.)
Jane Slaughter points out in the new edition of Labor Notes (soon to arrive— sign up here to get yours) that some labor leaders supported the public option based on original estimates that up to half the working-age population would enroll. But the version in the final House bill is estimated to cover only about 2 percent of the non-elderly.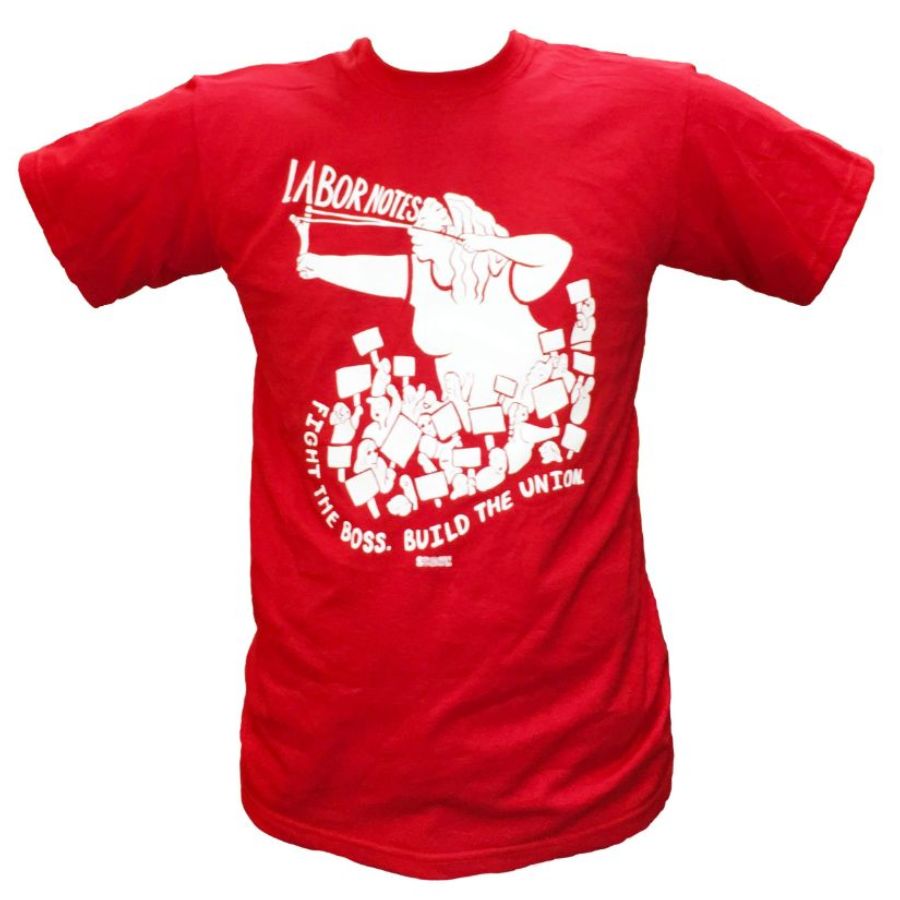 Unger, needling single-payer advocates who feel the need to "plant a vision flag," drilled home his thesis. Even though polls say a majority of the country supports Medicare-for-all-style universal health care, even though important groups like Physicians for a National Health Program are backing it, even though the AFL-CIO itself can unanimously endorse the single-payer "social insurance" model at its September convention—those expressions of support and advocacy have not captivated the country in the lengthy health care debate nor moved a bill through Congress.
Thus the onus is on single-payer supporters to "take a step back toward the people," Unger argues, and "make sure the next time we all step forward together."
Janine Jackson of the media watchdog group FAIR responded that calling legislation that emerges from D.C. the expressed will of "the people" is a little rich.
Others might go further, arguing that going up against corporations and their lobbies that spend $1.4 million a day to defeat your agenda requires the opposite of carefully plotted compromises with the drug-makers and the insurance honchos.
But why didn't labor leaders embrace single payer as their opening bargaining position, even if they thought it doomed to fail?
We didn't get any closer to hearing an answer from those in the know at the AFL-CIO. (The speakers had the 3x5 approach to accepting questions.)
Whether they back single payer or something less, panelists agreed on one thing Tuesday—labor can't allow Democrats to go down to defeat at the midterm elections, and have to defend Obama. "There's nobody better out there," said Bill Henning, CWA Local 1180 vice president.