Building Delusions at the Carpenters
Carpenters President Douglas McCarron is delusional indeed. He's dismissed the AFL-CIO's newly chartered carpenters organizing committee and placed faith in his "corporate unionism" approach and a repressive, self-serving regime that destroys the democratic rights of rank and file members.
The 500,000-member Carpenters (UBC) left the AFL-CIO earlier this decade even before other Change to Win unions did, saying its per capita dues were going to waste. It joined CTW in 2005, but now, with CTW falling apart, the UBC quietly announced that it has pulled out of that federation, too.
At its September convention, the AFL-CIO passed Resolution 70 unanimously, which announces that if the UBC doesn't return to the AFL-CIO and stop raiding other building trades unions, an AFL-chartered organizing committee will start bringing carpenters into the federation.
Perhaps McCarron is counting on leaders in the AFL-CIO trades to stick to their promises made from the convention floor, where they declared that the newly chartered locals will not organize those already affiliated with another union.
But if the UBC loses members to an AFL-CIO threat that turns out to be real, it is directly due to the policies and rules instituted by McCarron and his cronies.
DAILY RAIDS
The UBC attempts to raid the work of our fellow brother and sister union trades people on a daily basis. Their livelihood and paychecks are under constant attack. Yet McCarron claims that there is no problem and that all the trades are working together.
McCarron's idea of working together is "wall to wall" contracts the Carpenters are trying to negotiate in which all trades are under their control. Other trades have spent millions of their membership's hard-earned wages to fight off the UBC attacks on their work. Under McCarron's cut-throat unionism his own Carpenters have been reduced, by his command, to piecework and severely reduced wages. His membership languishes on out-of-work lists for months at a time. Is this "all trades working together"?
UBC members suffer under McCarron's repressive regime, too. He consolidated power at regional councils, out of control of local union members. He supports the destruction of working locals by allowing regional councils to raid their funds and seize control of all aspects of their existence, so that a duly elected local president can be locked out of his own union hall. Locals that fight to retain their autonomy are crushed. Council officials have been repeatedly indicted for bribery, drugs, and fraud, including in New York City and Michigan.
The Carpenters promised reduced costs and better service for members by forcing the merger of local funds into regional funds. But local welfare, annuity, and pension funds have been devastated and members' costs have doubled and tripled. We have full-time working Carpenters who cannot get health benefits for themselves or their families due to the mismanagement of these regional councils.
MARKET SHARE?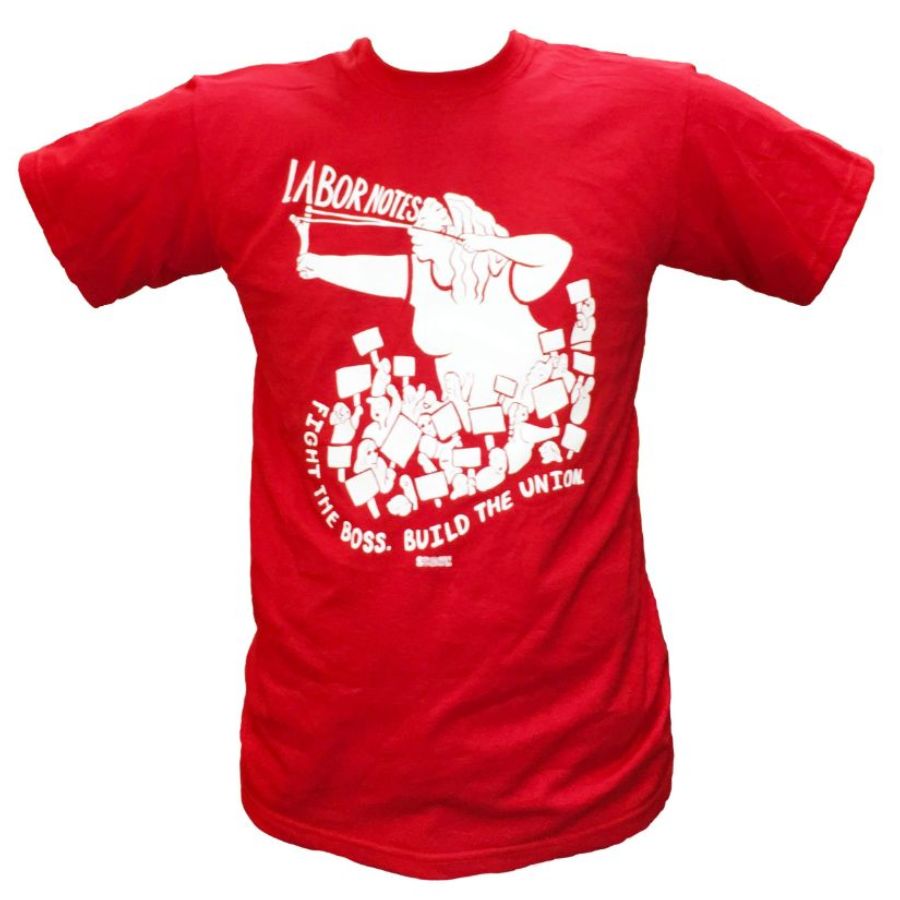 McCarron's assessment of the Carpenters' market share and ranks is another delusion. His corporate unionism policies have decimated rank-and-file membership numbers. In our own upstate New York local we have lost 440 members over a five-year period.
The UBC organizing motto seems to be "organize or lie." The drop-out rate of new members is astronomical.
While members' families suffer without benefits, and carpenters are out of work for months at a time, officials continue to reward themselves. They take ridiculous salaries: Patrick Morin (a trustee on funds that lost millions to the Bernie Madoff scheme) is taking home $321,000 in compensation and $175,000 in his pension each year after his recent $10,000 raise at the Empire State Regional Council, which covers suburban New York regions and central New York state. Local 370 President William Weir announced a 600-hour increase per year for the rank and file to qualify for health benefits and then took a $20,000 raise for himself.
McCarron apparently sees Resolution 70 as no threat. Does he believe he can stop an exodus of the UBC membership to newly chartered AFL-CIO carpenters organizations?
Perhaps he, like many others, sees Resolution 70 as blowing smoke in an attempt to bring Carpenters' per-capita money back into the AFL-CIO coffers.
I do not advocate separation from the Carpenters. Instead the UBC needs to divest itself of corruption and restore democratic unionism by cleaning out and dissolving the regional councils.
But let's be clear: The Carpenters are going down not because of evil non-union contractors or disgruntled "Commies and deranged loners" in the UBC, as McCarron likes to call them. The blame rests squarely on the shoulders of the present leadership.
---
Richard Dorrough is a member of Carpenters Local 370 in Albany, New York. See the full version of his response to Resolution 70 at his site.