Auto Workers Halt Stellantis's Biggest Moneymaker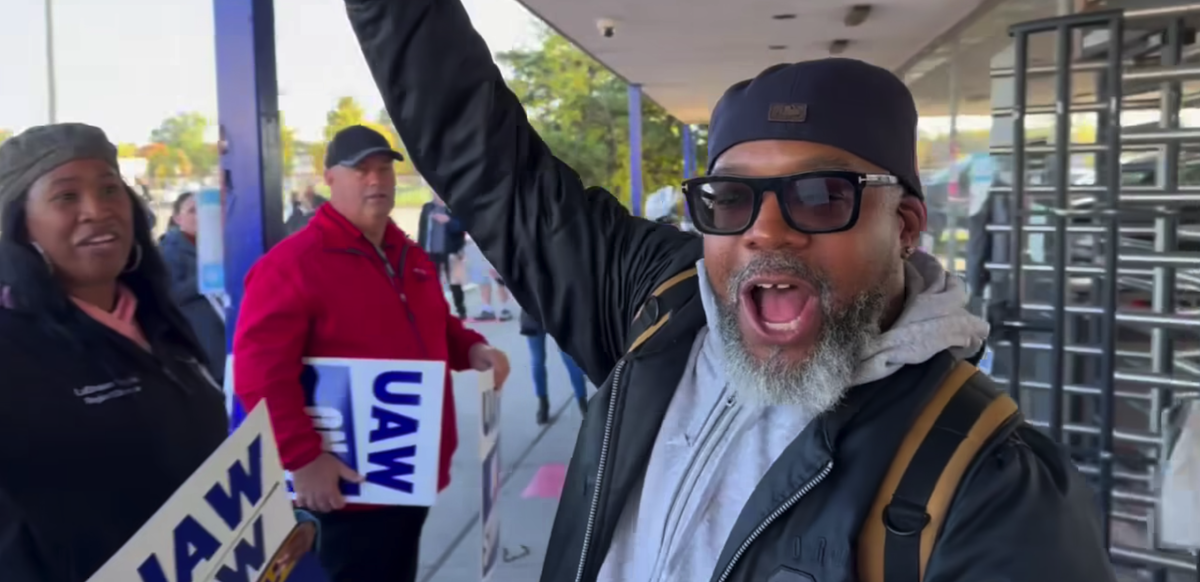 Today 6,800 Auto Workers (UAW) struck the most profitable Stellantis plant in the world.
At 10 a.m. workers streamed out of the Sterling Heights Assembly Plant (SHAP), near Detroit, where they build the Ram 1500 pickup.
"It's just real now," said Crystal Pasarcik, the sergeant-at-arms at Local 1700, which represents the plant.
"Some of the younger people have been bugging us every day, wondering when we were going to go out," said Charles Archard, a first-shift committeeman (full-time steward). "We understand General Motors and Ford came to the table with some more concessions and Stellantis didn't want to do it, so they hit 'em where it hurt."
They join 34,000 UAW members already walking picket lines at six Big 3 assembly plants and 38 parts distribution warehouses nationwide.
Local President Charles Bell thinks it's "very likely" that striking SHAP will be the straw that breaks the camel's back at Stellantis. "We put out the most profitable vehicle the company has, in large quantities," he said. "The guy [CEO Carlos Tavares] didn't help when his salary was revealed, at least $26 million."
SHAP works around the clock, on three shifts, with much Saturday overtime scheduled.
No Routine
The union has broken away from its escalate-on-Fridays routine, with this walkout and the previous one at Ford's Kentucky Truck on October 11.
Previous escalations had already moved the Big 3 substantially on key issues: wages, tiers, cost-of-living adjustments (COLA), conversion of temporary workers to full-time, the right to strike over plant closures, and bringing electric vehicles under the master agreement.
But the UAW said Stellantis was targeted because it has the "worst proposal" on the table for COLA, temp worker pay, making temps permanent, and the progression to top pay for second-tier workers.
On Friday, UAW President Shawn Fain in his regular Facebook Live appearance argued that the union could gain more if it held out longer in negotiations.
"Bottom line is we've got cards left to play, and they've got money left to spend," he said.
Archard said the Ram 1500 can cost $75,000: "If you're making $15.78, supplementals can't afford it." 'Supplemental' is Stellantis's term for temporaries who are on call. They may work vast amounts of overtime, or nothing.
Local 1700 has a more militant history than most UAW locals. It spearheaded the rank-and-file rejection of the 2015 Chrysler national contract which forced bargainers back to the table for a better deal. In 2009 when Chrysler announced it would close the plant, a campaign to "Keep SHAP Open" was victorious. And local officers opposed the national concessions in 2007 that put auto workers so far in the hole today.
Profits Hit
Ford and GM will report third-quarter earnings to Wall Street this week. An analyst at JPMorgan puts losses from the strike at $145 million at Ford and $191 million at GM, possibly rising to $500 million by the fourth quarter.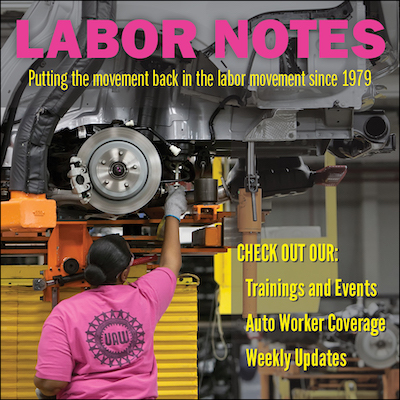 "We took their biggest plant out and they haven't come back with anything new," Fain said about Ford last Friday, referring to the previous escalation at the Kentucky Truck Plant. "They just want to wait us out…They want to divide. They want fear and they want uncertainty. What we have is solidarity."
"We've been very careful about how we escalate this strike," he said earlier in the month. "We have designed this strategy to increase pressure on the companies—not to hurt them for its own sake, but to move them. To get them to say 'yes' when they want to say 'no.'"
Bell said his plant was divided over who to support in the UAW's first rank-and-file election last year. But members are now big fans of Fain: "They like the Facebook Live. The weekly updates made things seem a lot more transparent. It's not something they've seen before." Fain himself always emphasizes the union's break with its past.
Where Negotiations Stand
On Friday evening the UAW released detailed bargaining updates for GM, Ford, and Stellantis. Earlier in the afternoon on Facebook Live, Fain stated that the union had received new offers from GM and Stellantis.
One new development at GM is an offer to convert all current and future so-called temporary workers to permanent at one year. Currently workers can stay in temp status for years. Temps with 1,000 hours would also be eligible for profit sharing. Ford has offered to make temps eligible for profit sharing at 90 days. In addition, temp pay at GM would be brought up to $21 an hour, on par with Ford's offer. Temp pay at Stellantis is still stuck at $20.
The union's update says that GM is "really close" to restoring the 2009 COLA formula, but that there are still "tweaks" left to make. At Stellantis, the COLA formula so far doesn't kick in for the first year, which the UAW has called "deficient." Ford, which has agreed to restore the 2009 COLA formula, is being held up as the model for Stellantis and GM to follow.
All three companies are proposing 23 percent wage increases over a five-year contract, which the UAW says is not enough. Ford has also set a pattern by reducing the time it takes for second tier workers to get to top pay from eight years to three. Stellantis is at four years, while GM is proposing to "two-tier" the wage progression itself, with three years for current hires and four years for future hires, which the UAW is rejecting.
GM remains the holdout on the right to strike over plant closures, although it is also the only company so far to agree to bring electric vehicle battery production under the Big 3 master agreement.
All three companies are lagging on improvements to retiree pay.
Strikes Outside the Big 3
Meanwhile, 3,900 UAW members at six Mack Trucks facilities in Pennsylvania, Maryland, and Florida are entering the third week of their strike, after voting down a tentative agreement by 73 percent.
In addition, 1,000 workers at Blue Cross Blue Shield of Michigan have been on strike for almost six weeks. A hundred and ninety workers at ZF Chassis Systems in Alabama, a supplier for Mercedes-Benz, have just ratified their contract after being out for a month.
In Detroit, 3,700 casino workers represented by the unions that form the Detroit Casino Council (DCC) have been on strike for almost a week. The DCC includes the UAW, UNITE HERE Local 24, Teamsters Local 1038, Operating Engineers Local 324, and the Michigan Regional Council of Carpenters.
Another 1,100 UAW members at General Dynamics in Michigan, Ohio, and Pennsylvania have reached a tentative deal today, after having previously voted by 97 percent to authorize a strike. UAW members at the company make tanks and light armored vehicles.
In the academic sector, 1,600 postdoctoral researchers, fellows, and associate researchers at Columbia University have voted by 98 percent to authorize a strike. They have been working under an expired contract since June.
Jane Slaughter contributed reporting.