Steward's Corner: How One Union Uses Kitchen Table Economics to Advance Medicare for All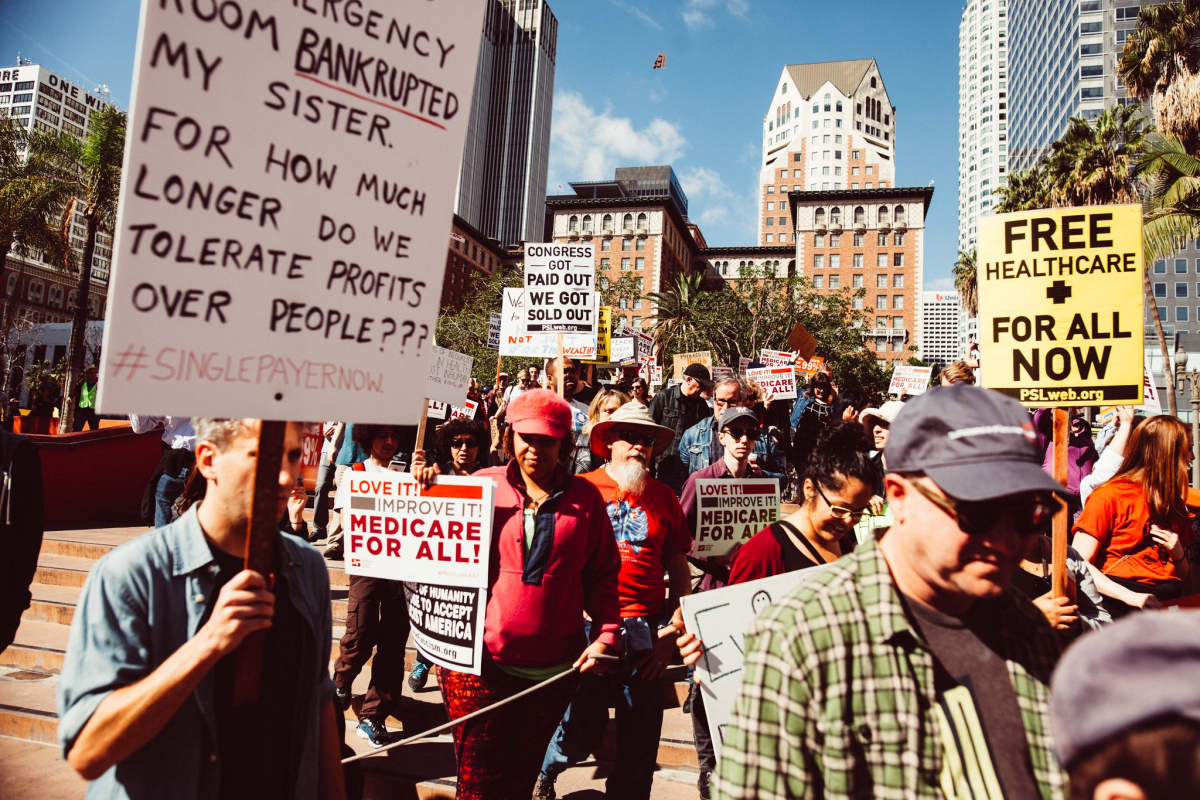 Our union, the United Electrical Workers, represents a diverse range of workplaces. Our members manufacture locomotive engines in Erie, Pennsylvania, and soap in Orange County, California; work in the public sector in the South where largely Black workforces are fighting for collective bargaining rights; provide social services from Connecticut to Iowa to Los Angeles; and work in grocery stores from Vermont to Wisconsin. They also have a wide spectrum of political opinions.
But wherever they work, and no matter their political views, chances are that they're frustrated with the health care system.
Since the 1940s, UE has supported universal, single-payer health care, popularly known today as Medicare for All. Under this policy, everyone would have access to medically necessary care that is free at the point of service, and coordinated by the federal government instead of profiteering insurance companies.
We have found that education on this idea gives members an opportunity to see how their frustrations with the health care system, such as the expensive cost of care and confusion over what kinds of care are covered, are rooted in corporate control of society. It also creates a space to win back some workers who have been influenced by right-wing propaganda.
Our key vehicle for this conversation is an interactive workshop, "How to Fix Health Care." The workshop succeeds because it gets members talking together about their own shared experiences and provides them with a tool to break down a complicated economic question.
DIAGNOSE THE PROBLEM
We start the workshop by asking members to talk about the problems they encounter in our current health care system. They know these issues well.
Even if they happen to be in a shop that has been able to retain a good, affordable plan, they still have complaints about all the hoops they have to jump through to see a doctor or to make sure their bill gets paid.
But far too many of our members have been forced into paying too much. And all of them know family and friends who lack affordable care.
Then we ask, "Why is the health care system like this?" and lead them through a discussion of for-profit health care. This includes looking at facts like the rate of premium increases over the last 20 years—consistently higher than wage increases—and that we spend more money per person on health care in the U.S. than in other countries, but have poorer health outcomes. Members have no problem understanding that the enemy is the insurance and pharmaceutical corporations that are trying to profit off of our illnesses. This activity gets everyone on the same page.
From there, we discuss how a single-payer system could fix the problems they've identified and describe the basic outlines of how it would work, including that the plan would be for everyone, be affordable, provide high-quality, comprehensive care, and create good jobs.
HOW WILL WE PAY FOR IT?
The kicker is always paying for it. Members assume this kind of system will cost too much, but that assumption comes from not fully understanding the costs of health care in our current system—and how much they're already paying. We pay for our health care in premiums deducted from our paychecks, provider bills, and co-pays for prescriptions and office visits, but how often do we actually take the time to add up what we're paying for our current ineffective system?
At this point, we pull out a helpful tool: our Health Care Cost Calculator (a simplified web version is available at healthcosts.ueunion.org). Members are given time to fill out a form where they write down how much they spend each year on premiums, deductibles, co-pays, prescriptions, and other medical, dental, and eye care costs. Then they tally these costs up and divide the total by their annual salary to calculate what percentage of their income they are already spending on health care.
The results are astounding. Sure, there are a handful of healthy folks with no dependents who are in shops with good plans. They find they're only paying a small percentage of their income for health care. But it's really only a handful.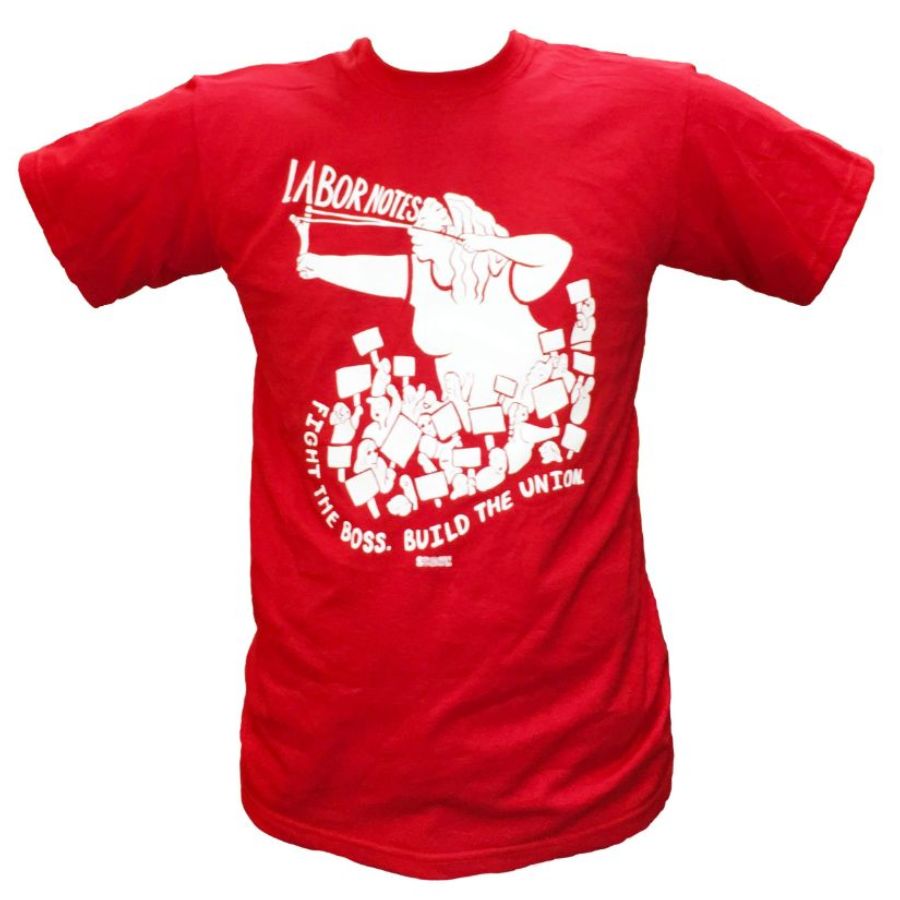 Most of our members are paying between 10 and 20 percent of their incomes for health care, and it's not uncommon for us to find members paying 20 to 30 percent or more.
Let's take the example of a member with a good-paying factory job in Connecticut. Including overtime, he made about $85,000 last year. He paid $128 per week in premiums, or $6,656 per year. Additionally, he had a $2,500 up-front deductible, three office visit co-pays at $35 each, a prescription with a $25 monthly copay, and $670 in dental costs. This was a total of $3,575 in out-of-pocket costs. Combine those with his premium payments, and this member spent $10,231 on health care. Dividing his salary by this total means he spent 12 percent of his income on health care.
We even had one member in Wisconsin realize he was paying 60 percent of his income on health care for himself and his family! That realization moved him into action—he joined our lobbying efforts to get his member of Congress to sign on to Medicare for All.
SINGLE-PAYER SAVINGS
Once members see how much they're paying now, it's a simple task to swing the conversation back to what a payroll tax might cost them under single-payer—and how much less it would be. Using Senator Bernie Sanders' projection of a 4 percent payroll tax for employees to pay for Medicare for All, this is a big savings for almost every worker.
We show how the employers would save too—meaning there would be more money available that we could demand back in wages or retirement benefits. We also talk about how Medicare for All would put to rest members' fears of devastatingly big bills, medical debts or bankruptcy, losing their health insurance coverage altogether if they lose their job, or having to strike to maintain their benefits (or losing their benefits during a strike).
We also take a moment to answer questions and rebut criticisms that the members may have heard, similar to inoculating workers against the employer's anti-union arguments during an organizing drive. When members raise concerns about long waiting lines or losing their doctors, we discuss what happens in the current system: people experience delays in care because of the need for pre-approval from insurance companies and restrictions on whom they can see because insurance companies don't work with all providers. We explain that under Medicare for All, there will be fewer hurdles to jump through because all providers will be included in the plan.
SEE THE REAL VILLAIN
Using kitchen table economics is critical for winning workers over to Medicare for All. Before this training, members may be wary of trading something they're familiar with for something that's unknown. But in the workshop, they see for themselves that what they have now is robbing them blind—and that Medicare for All would bring them real economic gains.
What threads its way through much of our conversation is that the insurance companies are a big part of why we pay so much for health care. For example, a Center for American Progress study shows that more than 8 percent of U.S. health care spending goes to administrative costs. However, the study put out by the Congressional Budget Office last year indicated that administrative costs under a single-payer system would be 1.8 percent or even less.
Where does that money go right now? Insurance company bureaucrats: six health insurance CEOs made more than $15 million each in 2019, led by Larry Merlo of CVS Health, who made $36 million. We have not found much love out there for insurance companies.
This exercise is a good way to start to shift the views of those working-class folks who have been taken in by right-wing populism. Instead of identifying their enemy as the government, or people who aren't like them, they start training their ire at huge corporations: the insurance companies.
This dovetails with our broader political education goals. We want our members to embrace their shared interests with other workers, not with wealthy elites. By grounding our workshop in our members' shared negative experiences with our current system and the kitchen table economics of our cost calculator, we get more members on board with advocating for a health care system that benefits the whole working class.
Kari Thompson is the UE Director of Education. For resources on organizing for Medicare for All, visit ueunion.org/medicareforall.