University of California Workers Strike for Racial Justice
University workers across California hit the streets October 23-25 in their latest strike aimed at confronting racism in the state's higher education system.
A longer strike could be ahead. "Like Malcolm X said, by any means necessary," said bargaining committee member Luster Howard, a truck driver at the Lawrence Berkeley National Laboratory.
The University of California is the state's third-largest employer, and AFSCME Local 3299 is its largest union, representing 24,000 patient care and service workers across 10 campuses and five university hospitals.
Bargaining between the university and AFSCME reached impasse in October of last year. They've been in mediation ever since.
AFSCME's campus workers unit struck for three days in May. Other unions struck in sympathy—including the hospital workers unit, as well as the California Nurses Association and University Professional and Technical Employees (Communications Workers Local 9119).
Many classes were canceled or postponed, and 12,000 surgeries and appointments had to be rescheduled, according to the Los Angeles Times.
This October AFSCME switched it up. This time the local's hospital workers were the ones leading the strike, while campus workers and UPTE struck in solidarity. The California Nurses Association had already settled its contract.
Negotiations in 2014 ended on favorable terms after Local 3299 organized two three-day strikes and publicly prepared for a five-day walkout. The union is following a similar pattern this time around. One unit declares a strike, and the others respect the picket line. Like any union that strikes repeatedly, AFSCME has to be careful not to run afoul of a legal doctrine that bans intermittent strikes.
BLACK LIBERATION INSPIRED
Local 3299's members are majority women and 80 percent people of color.
Union jobs in the university system have historically offered steady, living-wage employment to people of color. But that vehicle is in danger of breaking down as the university emulates the corporate world, outsourcing lower-wage work and paying exorbitant executive salaries.
The union is demanding that UC bring more jobs back in-house and focus on recruiting, training, and retaining Black workers, a UC workforce demographic that has shrunk over time.
Inspired by Black Lives Matter, AFSCME 3299 members organized a Racial Justice Working Group after settling their last contract in 2014.
The idea came to Howard when he attended a Martin Luther King commemoration and saw only corporate sponsors. He envisioned a group that would connect his union with racial justice organizations.
And so it did. Through the working group, AFSCME has teamed up with community and civil rights organizations to pressure the Alameda County district attorney to drop charges against a Black Friday protest. It has joined with community groups pushing for rent control and a just-cause eviction law in the city of Richmond.
But the Racial Justice Working Group also kicked off work inside the union. In meetings around the state, members shared their personal stories about racism. Patterns emerged.
"We noticed that the darker the skin, the lesser the pay," said Howard. "We also noticed there was a decline of African Americans in the workforce, and there were differences in pay and a lack of promotions."
These conversations put racial issues on the table as the union crafted its bargaining demands.
PIONEERING INEQUALITY
What members knew from experience, the union was able to back up with hard numbers. AFSCME studied data provided by the UC system and published two reports analyzing the racial and gender disparities in detail.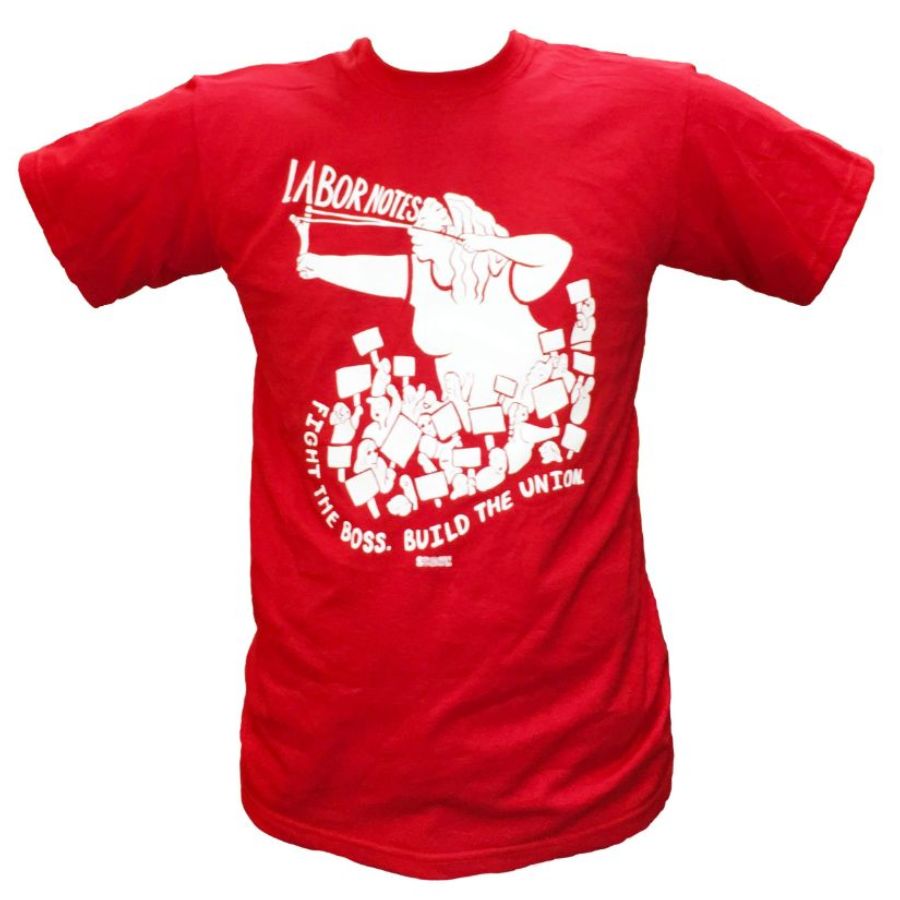 It found that from 2005 to 2015, the salaries and payroll costs of top-paid employees—a group that is disproportionately white and male, including university administrators—had ballooned. Meanwhile the share of payroll going to the bottom 50 percent, a group that's disproportionately women and people of color, fell.
Even within the Local 3299 bargaining unit, both Latino and Black workers earned on average 20 percent less than white workers. Whites are more likely to be hired into higher-paying job titles, like "lead custodian," than Blacks and Latinos, who are hired into lower categories such as "senior custodian." White men were more likely to be promoted, and received bigger raises than workers of color who got similar promotions.
"We all feel hoodwinked," said Howard. "You think working at UC is gold, but then you get in there and realize that it's brass."
Black workers were fired or laid off at a much higher rate than any other group. And all workers of color were much more likely than white workers to have their jobs outsourced. Due to outsourcing and hiring bias, the percentage of service and patient care workers who were Black fell by 37 percent from 1996 to 2015.
"We used to have a lot of African American workers when wages were low," said Maricruz Manzanares, a senior custodian at UC Berkeley. "As we get better wages and protections, they don't hire African American workers, but young white people."
In a review of the UC system's outsourcing practices, California's independent state auditor found that the university was underpaying contract workers by paying them less than the university's minimum wage and had improperly extended contracted work for years.
In the last round of bargaining the union won language to bar the university from contracting out more work. But the employer found a workaround—attrition.
"When workers retire, they don't fill the position, so the remaining workers left to pick up the slack are pushed to their limits," said Manzanares. "Then when they have to bring in additional help, it's temporary work or student workers, so we're seeing a drop in full-time workers."
CUT TIES TO ICE
Institutional problems require institutional solutions, which is why the union is pushing hard for the university to address racial inequalities in the contract.
The union is demanding that the university "ban the box"—i.e., drop the requirement to disclose on your job application if you have a criminal record. This application question is discriminatory because the over-policing of communities of color makes Black people more likely to be arrested and convicted of crimes.
Local 3299 is also proposing to bring jobs back in-house. The union argues that the university needs to do more to combat inequality. UC can do that by training and promoting existing staff, and by hiring more full-time workers from Black and Latino communities.
And the union says there is one more reason to cut ties with private contractors.
Following the Trump administration's disastrous separations of immigrant families at the border this summer, the union identified $280 million of university spending 2011-2015 that went to 25 vendors who also work with the federal Immigration and Customs Enforcement.
Even though the university puts on a progressive anti-Trump face, it has outsourced such services as staffing and maintenance to these companies. Some are familiar industry names like the food service and uniform corporation Aramark and the facilities contractor ABM.
Others are more surprising, like the weapons manufacturer General Dynamics, which sells ammunition to ICE—but also has a subsidiary that administers writing tests to UC students.
"Is UC President Janet Napolitano going to stand up to Trump's deportation force, or enrich it?" asked Local 3299 President Kathryn Lybarger.
The union has an immigration working group that has been organizing to push administrators to live up to their claims of being a sanctuary campus. Members haven't forgotten how university police arrested Jesus Gutierrez, a union activist, and turned him over to ICE. The union rallied to aid Gutierrez, but he was deported.