Columbia Grad Workers Set to Strike, As Admin Refuses to Bargain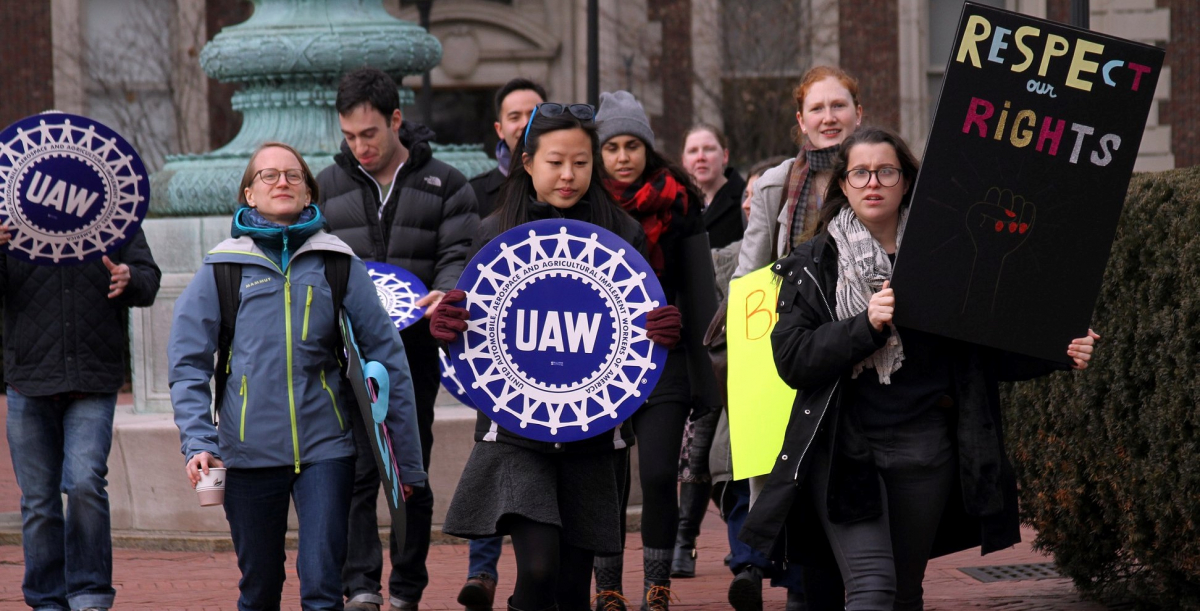 Graduate students at Columbia University are on the verge of a strike over the university's refusal to bargain with their union, Auto Workers Local 2110.
Members voted earlier this month to authorize a strike, with 93 percent voting yes. "There's a general sense of injustice and frustration as the university continues to stall illegally," said bargaining committee member Rosalie Ray, a Ph.D. student in urban planning.
The strike is set to begin tomorrow, April 24, unless the university begins bargaining. It will last until April 30, the end of classes for the semester. Final exams are scheduled to begin May 4.
As the deadline draws near, Columbia's administration has only been doubling down on its anti-union stance.
Among the issues grad employees want to see addressed in a union contract are pay increases, improvements in health insurance coverage and a reduction in premiums, child care subsidies, the rights of foreign and immigrant students, and gender equity.
TRUMP LABOR BOARD
Columbia's grad union chapter, made up of teaching and research assistants, has been met with sneers from university administrators since its inception.
In 2014, 1,700 grad workers across all disciplines signed union cards and filed a petition for an election before the National Labor Relations Board.
Columbia hired the anti-union law firm Proskauer Rose to fight the petition, arguing that grad employees did not have the right to unionize under the Board's 2004 decision in the Brown case.
The Board subsequently reversed Brown, declaring that teaching and researching assistants have the right to form unions. Columbia's grad employees became the first to unionize following that decision, voting 1,602-623 in December 2016.
The university has refused to bargain ever since, fighting it out in court in apparent hopes of stalling the union's momentum. But if that was the goal, it backfired.
Support among students has flourished since the vote, according to bargaining committee member Trevor Hull, a Ph.D. student in chemistry. "I've personally talked to a lot of people who were skeptical or not supportive of the union before," Hull says, "but have become strong supporters after seeing the administration's response to our overwhelming mandate."
Observers and union members have speculated that Columbia has been stalling its decision on the grad union's status while the Labor Board gets populated with Trump appointees. The Senate just confirmed John Ring, a partner at the anti-union law firm Morgan Lewis, as Labor Board chair.
"It's hard to have a working relationship with someone who refuses to recognize your status as workers," said Ray. "It's yet another way in which the university's values appear to be more in line with Trump than they would like alumni and students to believe."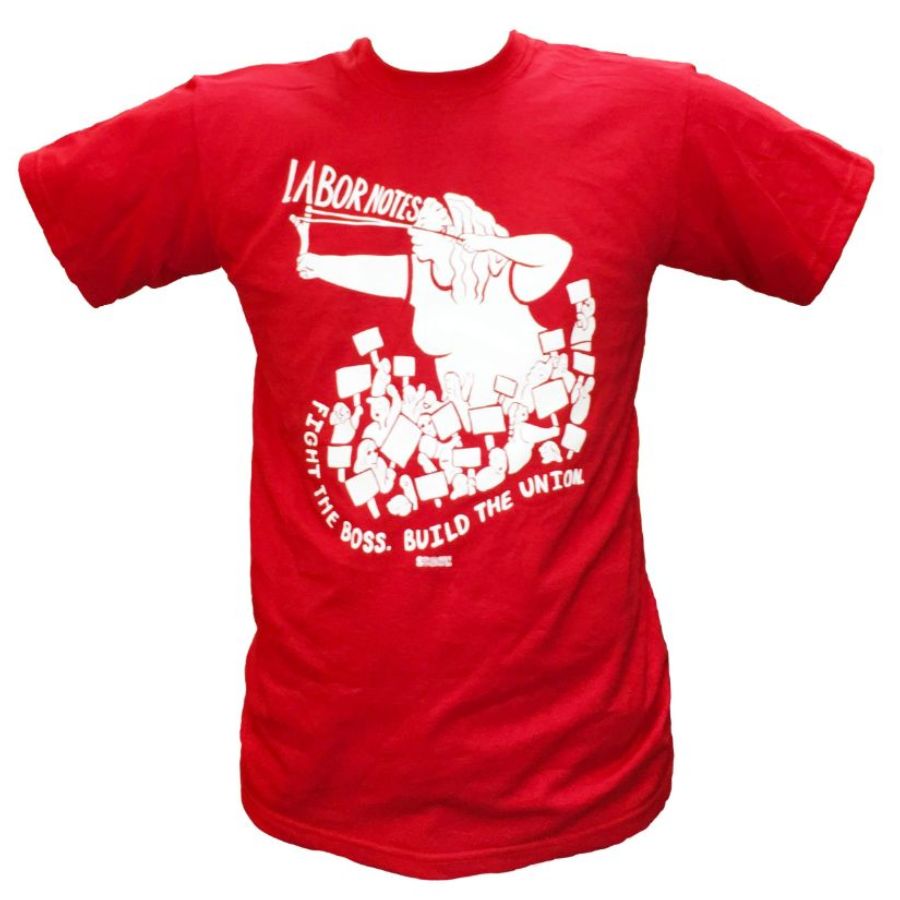 CONSISTENTLY ANTI-UNION
As the organizing heated up, university administrators have made partial improvements on some of the issues where the union has been agitating.
"Since union organizing they've outlined stipend raises, improved access to health care for dependents, and increased childcare subsidies," Hull said. "If the threat of a union earned these concessions, imagine what an actual union could do!"
When the grad union threatened to call a strike vote earlier this year to challenge the university's intransigence, Provost John Coatsworth responded with an email claiming that a strike would be "a momentous act that would cause incalculable damage to the world class teaching, scholarship, and research that has attracted thousands of students and faculty to Columbia."
"It's very obvious that their 'concern' is just rhetoric," Hull says of such communications. "Because they aren't actually doing anything to end overwork, food insecurity, rent burden, or sexual harassment on campus." After the strike authorization vote, Coatsworth sent another anti-union email.
Graduate employees aren't the only ones Columbia treats this way. The university is embroiled in a standoff with employees of its health clinic, who voted more than a year ago to join SEIU 1199. Columbia is refusing to recognize them as members of 1199, insisting they must collectively bargain with the university themselves.
And the 2016-17 school year was marked by tensions between Columbia and contingent faculty at its affiliate, Barnard College. The Barnard faculty, also members of Local 2110, voted to strike for increased wages—which the university ultimately negotiated, averting a strike.
TOUGH TIME FOR GRAD WORKERS
It's a challenging time for grad unions. Over the past several years there was a flurry of organizing in the private sector, with union wins at the University of Chicago, Tufts, Brandeis, and American University. On April 20, Harvard grad employees became the latest to unionize, in a re-vote ordered by the Labor Board after a 2016 vote was marred by significant errors in voter lists.
But over the last several months, anxious to avoid a Trump Labor Board reversal of the 2016 Columbia decision that granted them the right to unionize at private universities, grad employees have pulled petitions for authorization elections at the University of Pennsylvania, Boston College, and Yale.
Teaching and research assistants at these and other private universities are now looking to pressure administrators to grant them voluntary recognition. They'll also be keeping their eyes on the struggle at Columbia.
As the clock counts down to the strike deadline, Ray encourages everyone to contact Columbia President Lee Bollinger via phone or email to make your support known.
"Come out to the picket if we strike!" she says. "11 a.m. to 3 p.m. every day. We welcome everyone."
Katie Fustich is a freelance journalist.