NAFTA Talks: What's the Deal?
As renegotiation of the North American Free Trade Agreement (NAFTA) chugs along rapidly behind closed doors, President Donald Trump will soon be forced to decide whether to keep or abandon his campaign pledge to make the pact "much better" for working people.
NAFTA's renegotiation should be an opportunity to end its quarter-century legacy of job loss and wage suppression. Longtime fair trade advocates warn, however, that without increased public pressure, Trump could end up making NAFTA even worse for working people.
Rather than put good-paying jobs, better wages, and human rights at the center of NAFTA's renegotiation, as unions and others have demanded, big corporations are pushing to "modernize" NAFTA in ways that strengthen corporate power.
In recent weeks, as NAFTA's renegotiation reached its "middle stage," corporations have dramatically increased their pressure on the White House, descending on Capitol Hill in droves; holding multiple press conferences; sending various letters; and encouraging their friends in the "Goldman-Sachs wing" of the administration to intervene with the president.
Chamber of Commerce Vice President John G. Murphy explained during a mid-October press event, "We're urging the administration to recalibrate its approach and stop and listen to the business community, the agriculture community, the people who actually engage in trade."
While U.S. negotiators have indeed butted heads with big business on a number of critical NAFTA reforms, there are also many issues on which corporations and the White House see eye to eye. These include extending the length of medicine patents, weakening food safety measures, facilitating the offshoring of personal data, and further deregulating Wall Street.
LEAKS FROM NEGOTIATIONS
What exactly trade negotiators are putting forward in the NAFTA talks is difficult to say, as they have once again classified their proposals—barring the public from reviewing them, while giving hundreds of corporate lobbyists special "cleared advisor" status that grants them access to the texts. Still, some information has leaked out.
In the several negotiating rounds since mid-August, at least two NAFTA chapters have been concluded and at least partial text has been introduced for the others.
What negotiators are making progress on is the so-called "easy stuff" that corporations want, as opposed to the "controversial" clauses that could actually benefit working people.
One of the most interesting proposals that U.S. negotiators have floated would allow countries to opt out of NAFTA's controversial Investor-State Dispute Settlement system, and would limit ISDS's scope for countries that choose to opt in.
ISDS makes corporations feel safer moving jobs abroad, and puts democratically enacted public interest laws in jeopardy, by giving transnational corporations the power to sue governments for alleged violations of their NAFTA rights. An environmental regulation, for example, can be seen as a restraint on investment, as could a workplace safety law.
These suits go to a tribunal of three corporate lawyers who can order taxpayers to pay the corporations unlimited sums of money, including for the loss of "expected future profits."
While it may seem counterintuitive for the Trump White House to roll back corporate privileges, scaling back ISDS is consistent with its nationalist views: it would keep a foreign company from suing the United States. The Canadian and Mexican governments have resisted the U.S. ISDS proposals, however.
Along these same ideological lines, U.S. negotiators have also reportedly requested stronger "rules of origin," which could increase the percentage of North American-made parts in North American-assembled goods, such as cars and trucks.
But there is no support for that proposal among Mexican and Canadian negotiators, either, with Mexico in particular wanting to continue its role as an assembler of Chinese-made components that are then sent duty-free to the United States.
Likewise, very little progress has been reported on reforming NAFTA's restrictions on "Buy American" and "Buy Local" government procurement rules, or on adding safeguards against currency manipulation.
The Chamber of Commerce has called pro-worker revisions like these "poison pill proposals," and is working with the Mexican and Canadian governments to get the U.S. team to drop them.
LABOR RIGHTS DISAGREEMENT
On labor rights under NAFTA, the Trump administration's commitment to American businesses puts it on the other side from working Americans.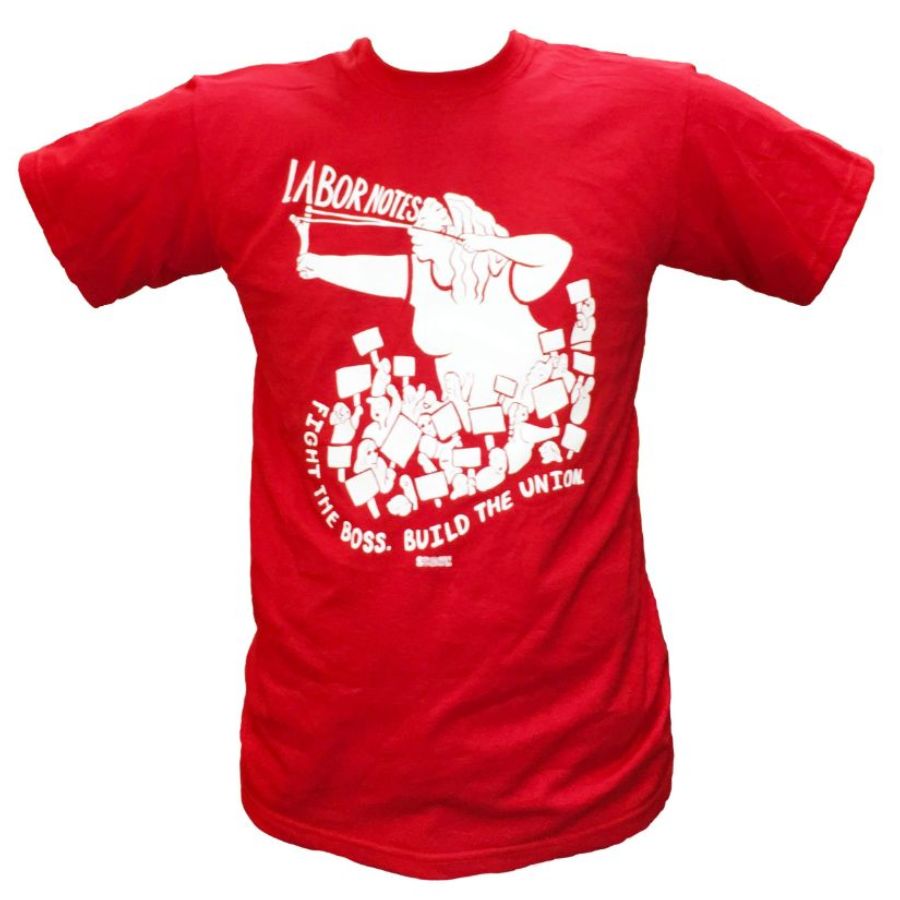 Enabling Mexican workers to form independent unions and increase their wages would be the single most important way to ensure that the outsourcing and wage suppression facilitated by NAFTA is finally abated—helping workers in all three countries.
U.S. unions have voiced support for a Canadian government proposal that would establish concrete and more easily enforceable labor rights within NAFTA, on everything from the right to organize to pay equity and parental leave.
IMPACT OF NAFTA
The U.S. Labor Department has certified nearly a million U.S. jobs as lost due to NAFTA—and millions more have been certified as lost under subsequent trade agreements. This isn't just a problem of the past, as additional jobs are being offshored often.
A Center for Economic and Policy Research study found that, for the average American worker, the downward pressure on wages resulting from offshoring equates to a net loss of more than $3,300 each year, even after accounting for lower-priced imported goods.
As much as Donald Trump tries to paint the NAFTA debate as the U.S. versus Mexico and Canada, NAFTA has also hit working people there hard. Canadian workers have experienced similar job losses.
NAFTA's impact in Mexico has been even more severe. Two million Mexican farmers and farmworkers lost their livelihoods to competition from subsidized U.S. imports, tens of thousands of small- and medium-sized Mexican businesses have been destroyed, and the real wage of Mexican workers is 9 percent lower today than before NAFTA took effect.
That proposal was reportedly rejected out of hand by the Trump administration, which instead offered labor text largely modeled on the failed Trans-Pacific Partnership's (TPP's) toothless standards.
Unions everywhere vehemently opposed the TPP as a corporate power grab.
U.S. negotiators are also said to oppose Canadian proposals to label state "right-to-work" laws in the U.S. as an unfair trade advantage and a violation of international labor norms.
SPEEDY RESOLUTION = TPP
The danger here is that corporate "modernization" proposals that make NAFTA even worse for working people at home and abroad will continue to be agreed to quickly, while halfway decent proposals for pro-worker reform remain in deadlock.
Negotiators say they aim to complete the talks by early next year, before the 2018 Mexican presidential election and U.S. Congressional elections.
That timeframe is extraordinarily short for a complex trade negotiation, and it may pressure negotiators to agree to any deal that can be reached quickly.
Given that the Mexican and Canadian administrations, Republican Congressional leaders, and corporate lobbies have all already agreed to the text of the TPP, a speedy conclusion to the NAFTA talks likely would mean one thing: a TPP-style agreement.
A JUST REPLACEMENT
For now, trade justice activists continue pushing for a just replacement for NAFTA.
More than 50,000 Americans submitted testimony to the U.S. Trade Representative demanding tougher labor and environmental standards, stronger rules of origin, the preservation of domestic government purchasing preferences, and an end to ISDS.
An alliance of labor, consumer, environmental, and other groups collected more than 400,000 signatures against ISDS. And, increasingly, U.S. unions are speaking out for the Canadian labor proposal.
The further entrenched these demands become in Congress and the electorate, the easier it will be to fend off any TPP-style NAFTA and to hold Trump accountable to his promise to withdraw from NAFTA if he cannot negotiate a deal that's "much better" for workers.
Arthur Stamoulis is executive director of Citizens Trade Campaign (citizenstrade.org), a national coalition of labor, environmental, family farm, consumer, and faith organizations working to improve U.S. trade policy.