Honduran Melon Workers March on Transnational Boss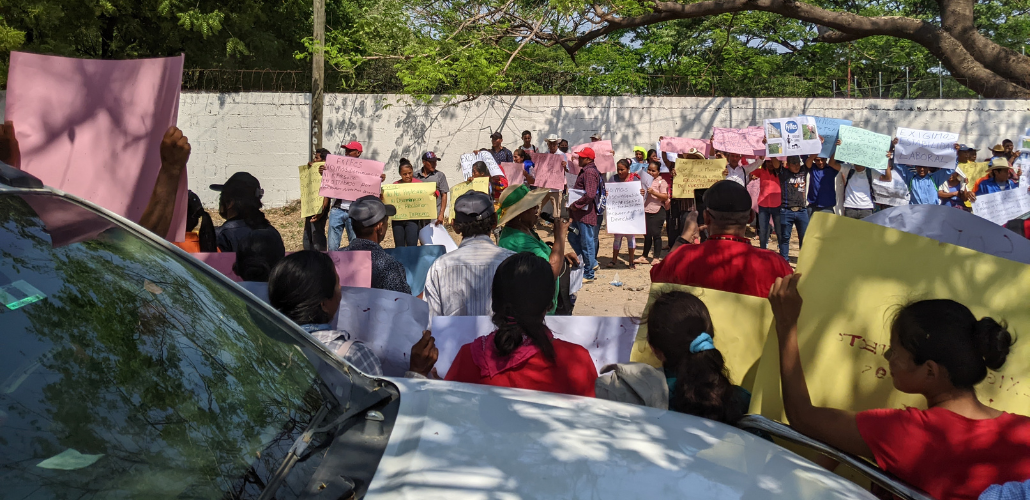 For years, workers in the Fyffes/Sol melon plantations of southern Honduras have persisted in organizing the independent Agro-industrial and Similar Workers Union (STAS, Sindicato de Trabajadores de la Agroindustria y Similares).
Early on, this effort was met with threats and actual violence. But the stubbornness of the workers and the pressure of international allies got the transnational—which ultimately belongs to Japanese conglomerate Sumitomo—to change tactics.
The company set about starting a union of its own design, a facade that provided an excuse for not recognizing the STAS.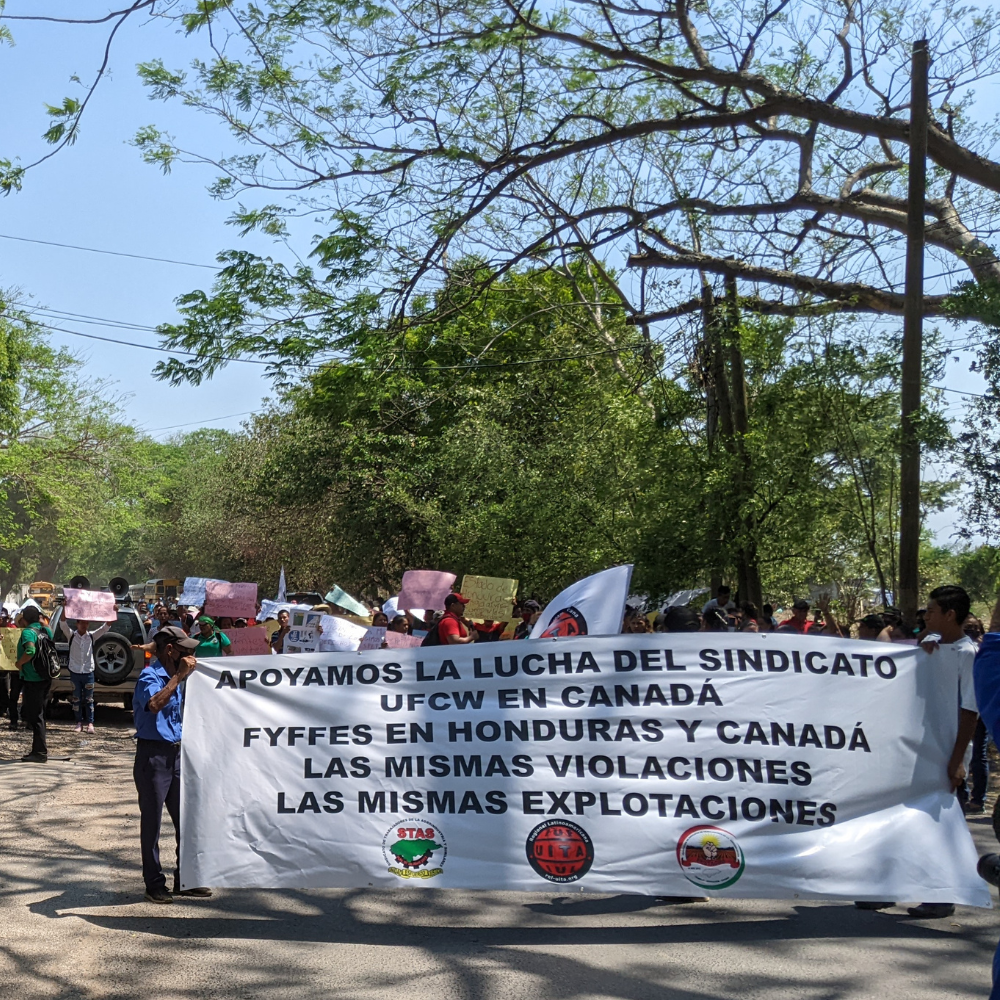 The charade failed to prevent Fyffes from losing a questionable "fair trade" certification, and eventually the company came to the table with the STAS to negotiate a binding agreement that would allow blacklisted union supporters to return to work.
That turned out to be only another evasive maneuver, however—the company never signed the agreement.
So on March 29, several hundred workers and supporters marched on Fyffes/Sol in Choluteca, Honduras, to present a petition with 1,000 signatures calling on the company to live up to its agreement now.
What does this have to do with people in the north? We are a big market for Fyffes/Sol and therefore have leverage as consumers. Enough supermarket managers getting the message that we want justice for melon workers will have an effect.
And the STAS reciprocates international solidarity. Their march recognized the struggle of UFCW-represented Fyffes workers in Canada.
John Walsh is a longtime union shop steward active in Latin America solidarity work. Read his past reporting on STAS: Honduran Melon Workers Push for Union Rights.
Read more about the repression of Honduran unions and how it contributes to migration: Interview: The Backstory to the Migrant Caravan Is Repression of Democracy and Labor in Honduras