Viewpoint: How New York Transit Workers Broke the State Pattern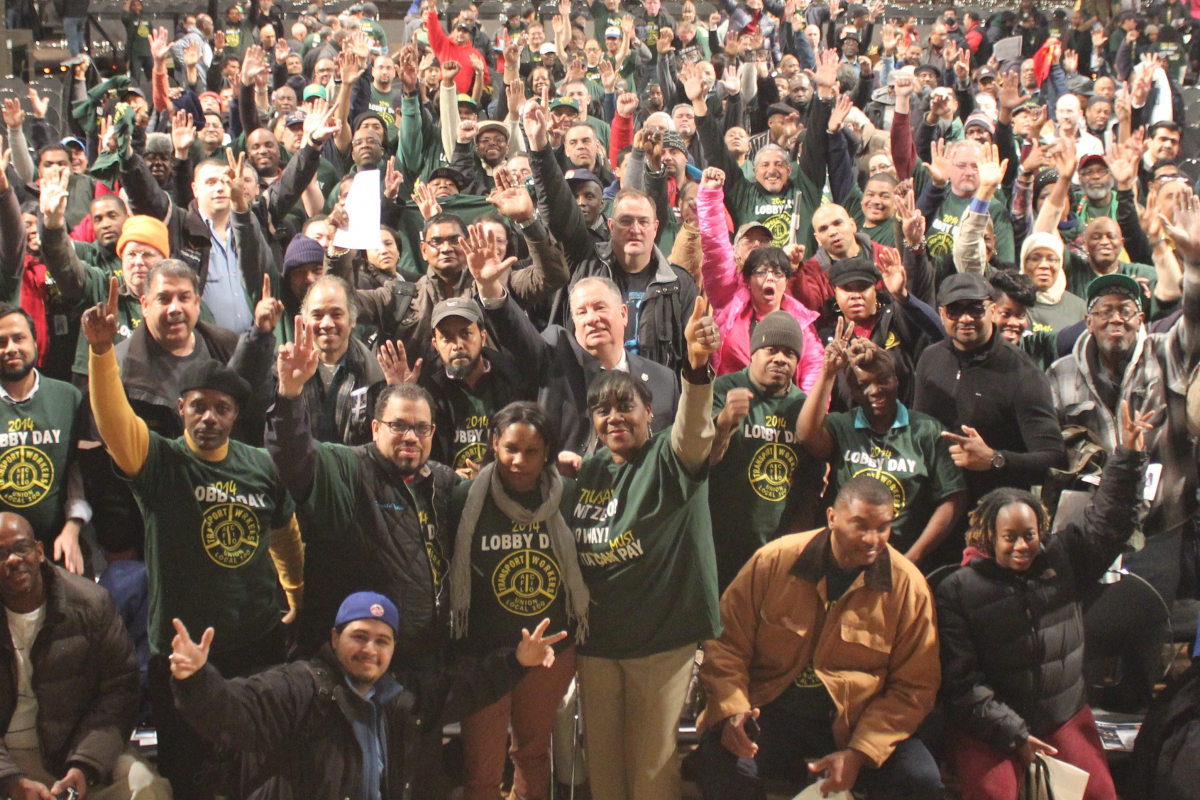 Officers and staff of Transport Workers Union (TWU) Local 100 were holding a contract strategy session when we got the news.
It was July 2011, and the big AFSCME local (CSEA) that represents blue-collar and clerical workers at the state of New York had just agreed to a five-year contract. They would get no raises for three years, followed by 2 percent in the fourth and fifth years; big increases in costs for medical coverage, over $5,000 annually for most; and unpaid furlough days, among other givebacks.
New York City transit workers bargain with a state authority too, so two things were clear right away: winning a decent contract had just become a lot harder, and there was no way we would accept such a deal.
STRIKE AND REBUILDING
A little history: In December 2005, the city's 34,000 bus and subway workers struck for three days. Since public employee strikes are illegal here, each worker was fined a day's pay for each day of the strike.
Our union was fined $2.5 million and lost dues check-off for 17 months, restored only after the president signed a statement that the local no longer asserted the right to strike. The contract was narrowly rejected by members—then imposed through arbitration.
Three years later, Local 100 negotiated a contract with raises following the pattern set by AFSCME District Council 37, which represents city workers. When it became clear that then-Mayor Bloomberg was going to object, Local 100 and the Metropolitan Transportation Authority (MTA) jointly referred the contract to arbitration, expecting the panel would award the agreed-to raises—which it did.
New officers, voted into office in fall 2009, took over a union that was almost broke and still deeply divided by the strike. Almost half the members were not in good standing, because they had not paid all of the dues owed during the time check-off was revoked.
With an eye on the January 2012 contract expiration, new President John Samuelsen and the other officers set to work rebuilding the local and reorganizing the membership. Samuelsen appointed his opponent for president to a senior staff position, to show his commitment to ending the infighting. The officers organized steward training and made it a core program. They emphasized enforcement of safe work practices, even when it delayed service.
Close to 1,000 stewards have been trained. Several thousand members have responded to the changes by paying their back dues.
So when the MTA presented demands mirroring the state pattern in fall 2011, we said no. Between then and this spring, every major union representing state workers agreed to contracts along the lines set by the CSEA—except us.
NO FAKE DEADLINES
A key decision we made was that, despite the progress we'd made rebuilding the local, we couldn't make a credible threat to strike. The union was in for a long fight, and it made no sense to set deadlines we couldn't enforce.
Local 100's contract fight combined lobbying, community outreach, and action by members. To counter the MTA's initial claims that it couldn't afford raises or better benefits, we highlighted the millions wasted each year renting office space while MTA-owned space went vacant. We demanded that the transit authority renegotiate interest-rate swaps that transfer more than $100 million a year to major banks.
Of course, the MTA rejected this demand. But its line changed from "can't pay" to "don't want to pay," underlining the union's point.
Our "MTA Can Pay" and "Money Thrown Away" campaigns dovetailed with our work with community groups seeking to restore or expand bus service. These campaigns drew officers and stewards from the bus depots into the communities. In several instances, we won funding and improved service.
Hurricane Sandy in October 2012 brought home transit workers' contributions to the community. Bus drivers knitted the city together while subway workers pumped out and repaired flooded tunnels. The trains were running again in a matter of days. Riders hailed the return of "their" trains.
In the local's fall 2012 elections, challengers focused on the contract strategy and the fact that we had not won a new contract. But Samuelsen's slate was handily reelected.
HIGH-STAKES TALKS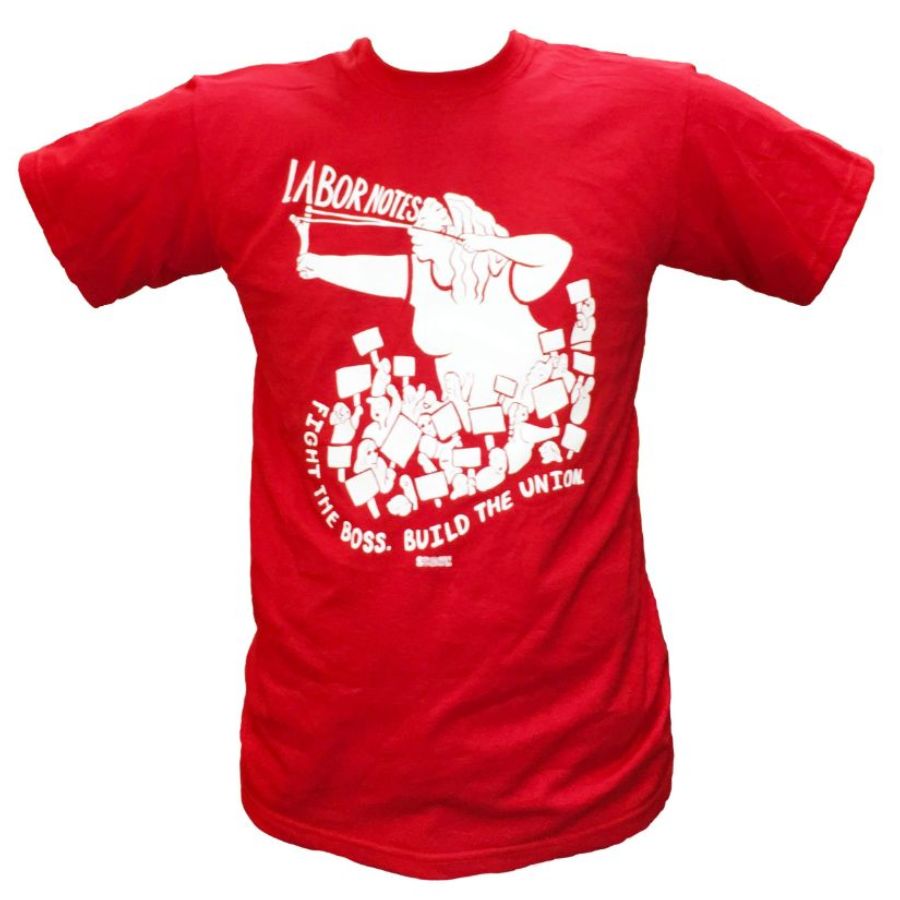 Two years went by with little progress in negotiations. The decision-maker on management's side was Governor Andrew Cuomo, who had demanded the concessions from state workers and was insisting that we follow suit. We had to find the right pressure points to change his position.
As opposed to the contract the CSEA agreed to, which had nothing but cuts for workers, the MTA said it would grant us improvements in wages or benefits—as long as they were paid for elsewhere. Any gains were supposed to have a "net zero" effect on their budget.
The MTA held fast to its "net zero" demand. We held equally fast to our rejection. In fall 2013, the MTA made clear it was going to seek binding arbitration.
City contracts were stalled. State workers had already agreed to wage freezes and other givebacks. TWU did not want to risk having zeroes imposed at arbitration.
Besides, with the last two contracts settled by arbitration, Samuelsen was determined to let members vote this time. To head off arbitration, the union had to show a willingness to bargain. In October we made a counter-proposal.
We still demanded full retroactive raises in each year of the contract, not zeroes. However, we gave ground on two of management's demands: a longer time to reach top pay (from three years to five) and an increase in the deduction for medical coverage (from 1.5 percent of earnings in 40 hours to 2 percent, $300-$400 a year for most members).
BROKE THE PATTERN
These moves coincided with the first anniversary of Hurricane Sandy, which became an occasion for the local's largest contract mobilization.
The union rebuilding paid off when 5,000 transit workers rallied in lower Manhattan, in an area that had been underwater a year earlier, to demand a fair contract for the people who'd gotten the city moving after the storm.
A few months later, 2,000 members took buses to Albany to lobby for a fair contract. These actions, plus the fact that Cuomo is up for reelection this year and wants union support, finally opened the door to a settlement.
After intensive negotiations, the union and the MTA agreed to a five-year deal. It includes modest compounding wage increases, 8.25 percent over the life of the contract; full retro pay; long-sought improvements in dental, and a significant upgrade to optical coverage; two weeks of paid parental leave; company-paid health insurance until Medicare eligibility for the spouses of members who die after retiring; and free rides on commuter trains for those living outside the city.
We also won a deadline for the installation of protective partitions for bus drivers, and addressed the long-standing need for toilet facilities for women working on buses and trains. We prevented the expansion of one-person train operation, part-time bus operators, the contracting out of station cleaning and maintenance, and other job-killing changes to work rules.
In exchange, we conceded the five-year wage progression and the increase in deductions for medical coverage.
It took almost three years, but Local 100 succeeded in breaking the pattern. Transit workers voted up the deal by 82 percent, with high turnout—61 percent of eligible members.
IT CAN BE DONE
Throughout the campaign, the officers and staff tried to be honest with ourselves and with the members about what we could accomplish, and what it would take to accomplish more.
The level of organization we'd built since taking office in 2010 was not sufficient to win a contract without any givebacks—given the deals the state unions had agreed to, and the likelihood (now, after the teachers contract, a certainty) that the city unions would also accept zeroes. The increased time to top pay for new hires was a bitter pill to swallow.
Still, the contract is qualitatively better than what the big state unions accepted. Indeed, a week before we settled, AFSCME workers in the state court administrator's offices agreed to a three-year wage freeze and big increases in payments for health insurance.
Even unions not in a position to strike can beat back the worst of austerity. We proved it.
Steve Downs is chair of the train operators division and a member of the executive board of TWU 100.