Private Equity Stalks Hospitals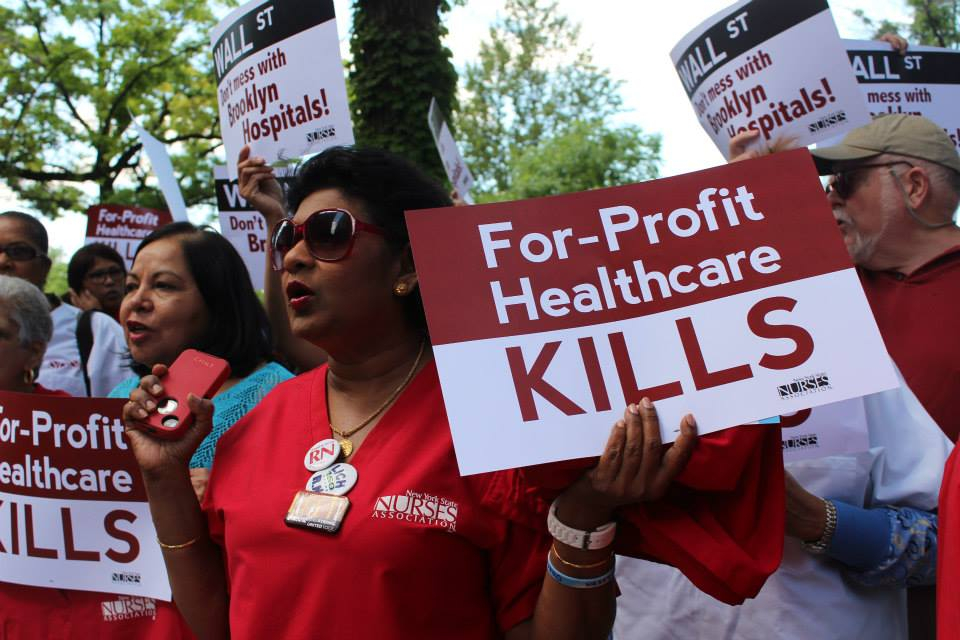 In a war over the future of a Brooklyn hospital, health care workers rushed to Long Island College Hospital today for an emergency rally—after administrators began diverting patients to other sites.
Until today, health care workers had succeeded in keeping LICH "Open for Care," but they are battling last-minute legislative maneuvers and a threatened Wall Street takeover.
Beginning at 6 a.m. today, ambulances were instructed to divert patients to other facilities, and physicians were to begin transferring their patients away.
The hospital's actions flew in the face of a judge's temporary restraining order directing it to maintain staffing levels.
Today's was the second emergency rally this week. The hospital's defenders rallied yesterday against state legislators' revived efforts to allow private equity investors to take over certain hospitals, including LICH. It's not currently legal for for-profit companies to own hospitals in New York.
One bill would create five "pilot programs" for private equity to invest in New York hospitals. Another would open the door to for-profit ownership of Brooklyn hospitals specifically.
"For-profit health care kills," said nurse Jill Furillo, executive director of the New York State Nurses Association. "I've seen it in other states."
Long Island College Hospital sits on prime real estate in a gentrifying part of Brooklyn. That's why its owner, the State University of New York, tried to close it down, nurses charge. To developers—who'd like to put condos there—the hospital would be worth more dead than alive.
Thanks to a boisterous campaign by NYSNA, Service Employees 1199, and community allies, two months ago the state backed off its plan to close LICH. Supporters are now working with SUNY to find a new operator committed to keeping it open.
But a private equity firm isn't the kind of new boss they had in mind.
Private equity's business model is to borrow large sums, buy up companies, pay off the debt by slashing costs—especially workers' pay and benefits—and pay out big dividends with what's left over, then sell off the ruined husk of the company. It's a ruthless way of making a lot of money fast. (Ironically, a lot of private equity capital comes from union members' pension funds.)
SUNY has made no secret of its intention to ditch LICH, and says it already has bites from several would-be operators. It's clear any for-profit hospital experiments will target LICH and other struggling Brooklyn hospitals in low-income communities of color, nurses say.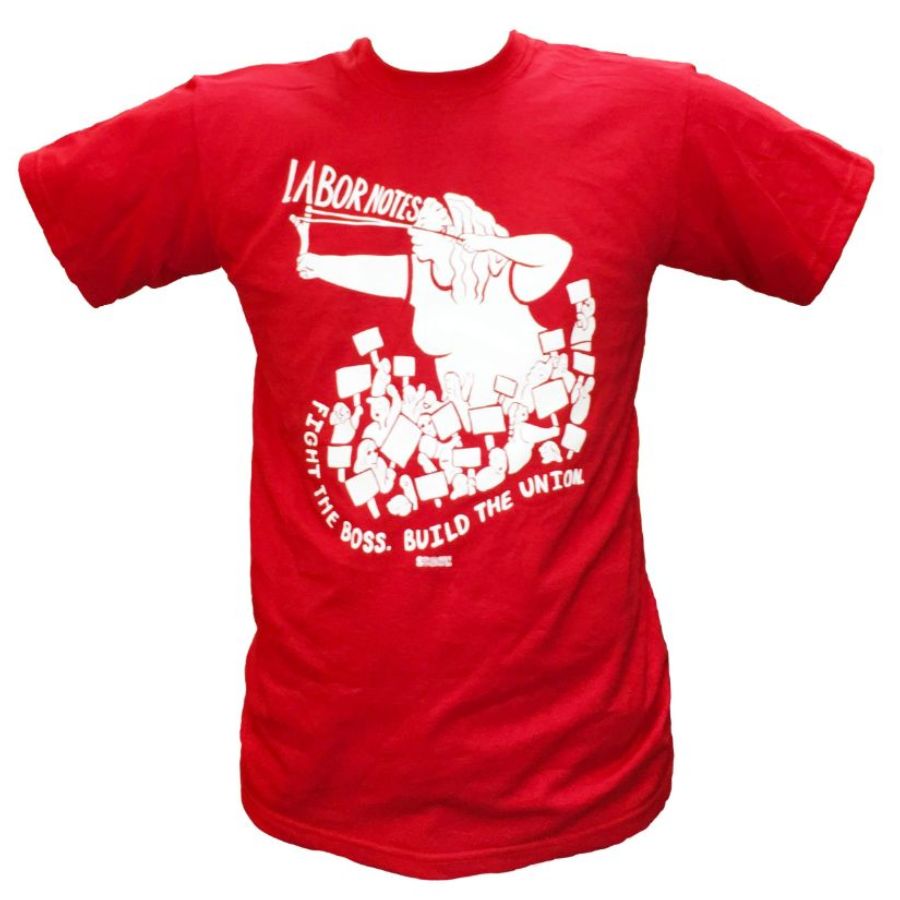 "We won't let our patients suffer so that Wall Street investors can make more money," Furillo said.
Prime Targets
New York state has so far kept for-profit health care out, but across the Hudson in New Jersey, it has a toehold—eight hospitals—and members of the Health Professionals and Allied Employees, an AFT affiliate, are fighting to block the profit-mongers from ballooning any further.
"These hospital conversions from not-for-profit to for-profit I believe are at a tipping point," HPAE President Ann Twomey told a state senate committee in May, "threatening to undermine access to care and affordability of care for our communities."
California-based Prime Healthcare Services is poised to buy up five more New Jersey hospitals.
HPAE wants New Jersey to tighten the rules: only allowing a conversion when it's impossible for the hospital to remain nonprofit, requiring more financial transparency and a ten-year commitment to keep the hospital open, mandating a study of the sale's likely impacts on community health, and upping the requirements of charity care, among other proposals.
'Nurse Interns'
At Meadowlands Hospital, the union's members are in a big fight with its owner, a shadowy group of private, for-profit investors called MHA.
A Labor Board complaint this month charged Meadowlands management with unilaterally cutting union members' health insurance and retirement benefits, conducting video surveillance of union activity, and hiring 200 non-union nurses at minimum wage as "nurse interns" in an effort to circumvent the contract. (The hospital targeted newly-graduated nurses and older nurses without hospital experience, presumably desperate for work in the down economy. The union says, as licensed nurses, they should have been covered by the contract and paid nurse rates, which start at $28 an hour.)
The company also sold the land beneath Meadowlands to a subsidiary of Canadian real estate giant Rosdev Development. These kinds of leaseback arrangements are on the rise: the owner sells the land, pocketing a short-term windfall, then leases it from the buyer, who gets long-term income from rent. But workers and community members get nervous, wondering what such a scheme means for their hospital's future—and details of the contracts, like what happens if the hospital defaults on rent, are secret. Twomey called such deals "totally opaque."
The IRS and the Health Department have beefs with Meadowlands management, too.
Another for-profit, Community Health Systems, is still refusing to bargain a first contract with nurses at Memorial Hospital of Salem County—who organized and won their election to join HPAE three years ago.
"We once thought that if we set strong enough [union] standards and protections, we could maintain quality services, and safe staffing and working conditions," Twomey said. "But we now know that we need to strengthen our laws and strengthen our oversight."