SEIU's Dial 1-800-Solution Runs into Trouble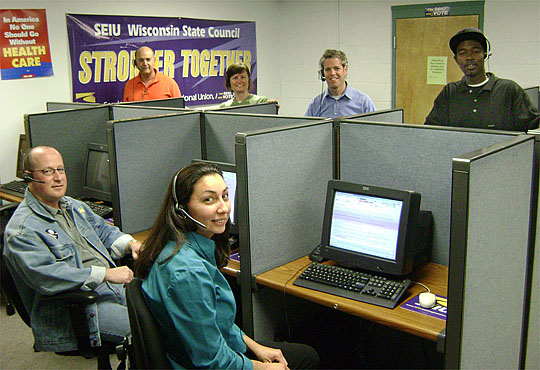 With slick promotion reminiscent of Silicon Valley product rollouts, the Service Employees (SEIU) persuaded a majority of its convention delegates three years ago that call centers were essential to "high quality member representation."
On the eve of SEIU's 2008 convention, then-President Andy Stern criticized union grievance-handling that was out of touch with "the 21st century world" and based on "a 1930s teletype model."
If union staffers handle all the phone calls they get from members and then spend much of their time in workplace meetings on contract issues, union resources are used inefficiently, Stern argued. What labor needs, he told the Wall Street Journal, is "a new model less focused on individual grievances, more focused on industry needs."
In the "Member Resource Centers" operated by SEIU, the union equivalent of a phone company customer service rep handles calls from workers seeking information or reporting job problems. In 2008, SEIU leaders touted this new intake method because immigrant members could discuss problems in their own languages and because it would liberate members from "voicemail jail," where grievance calls sit waiting for overloaded reps to respond.
SEIU leaders insisted call centers would "free up money spent on representation and administrative tasks that could be redirected" to increase worker participation in political action and organizing.
Three years later, the call centers are widely adopted, covering more than 800,000 SEIU members. But the results are disappointing, according to SEIU's own internal review.
FEW USED IT
After spending more than $14 million on a new mega-center near Detroit, SEIU was forced to close the facility this winter because so few affiliates wanted to use it either for grievance handling or for other dues processing, accounting, and administrative services.
In a confidential report leaked last fall, SEIU secretary-treasurer Eliseo Medina concluded that creating the Michigan center "has been all consuming at the expense of a well-developed and executed member engagement program."
Medina's committee reported that "none of the locals spoken to or surveyed" said creating a center in their local had freed up any resources.
Several locals with longer experience reported spending more—not less—on operating their center.
The now-closed Michigan call center received a $2 million tax credit from the state in 2009 because it was projected to create 200 jobs. (It had about 30 employees when it closed.) To be self-sustaining, the call center needed to enroll locals with a total membership of more than 400,000. But SEIU affiliates throughout the country were reluctant to commit to the venture, in part due to a mounting grassroots backlash against the performance of centers serving multiple locals.
"They didn't know how to interpret contracts, grievances weren't getting filed on time, or they were filed when they shouldn't have been," said one representative of a local that tried to use the Michigan center. "The bottom line is members were getting bad advice."
Another local union staffer, who also asked to remain anonymous, said Michigan call center employees gave members inaccurate information about their contract benefits and coverage under the Family and Medical Leave Act.
Problems like these discouraged many locals from joining the center, and led others, like Boston janitors Local 615, to abandon it. "We've made every effort to ensure a smooth transition for the locals that were participating in the center," said SEIU spokesman Marcus Mrowka, adding that "we still consider it a bold experiment in an effort to better serve our members."
CAN IT BE DONE BETTER?
SEIU's shift to call centers was, in part, an understandable response to the challenge of communicating with a multilingual membership that includes hundreds of thousands of childcare providers and personal care attendants who do not share a common workplace.
In such nontraditional workplaces, and others where janitors or security guards work in relative isolation from each other, an 800 number to call is better than nothing.
During a 2009 tour of SEIU Local 1's call center in Chicago, staffers said it had helped ease language barriers between staffers and members. (Calls can be handled in English, Spanish, Polish, and Serbo-Croatian.) Local 1's 50,000 members span seven states, including Texas.
When members call, President Tom Balanoff said, center staff end up answering most questions themselves if members are just looking for basic information about benefits, their next wage increase, or other contract provisions.
Some Local 1 call center reps have experience doing administrative work for the local. To answer questions, they consult hard copies of Local 1 agreements or a database with contract information.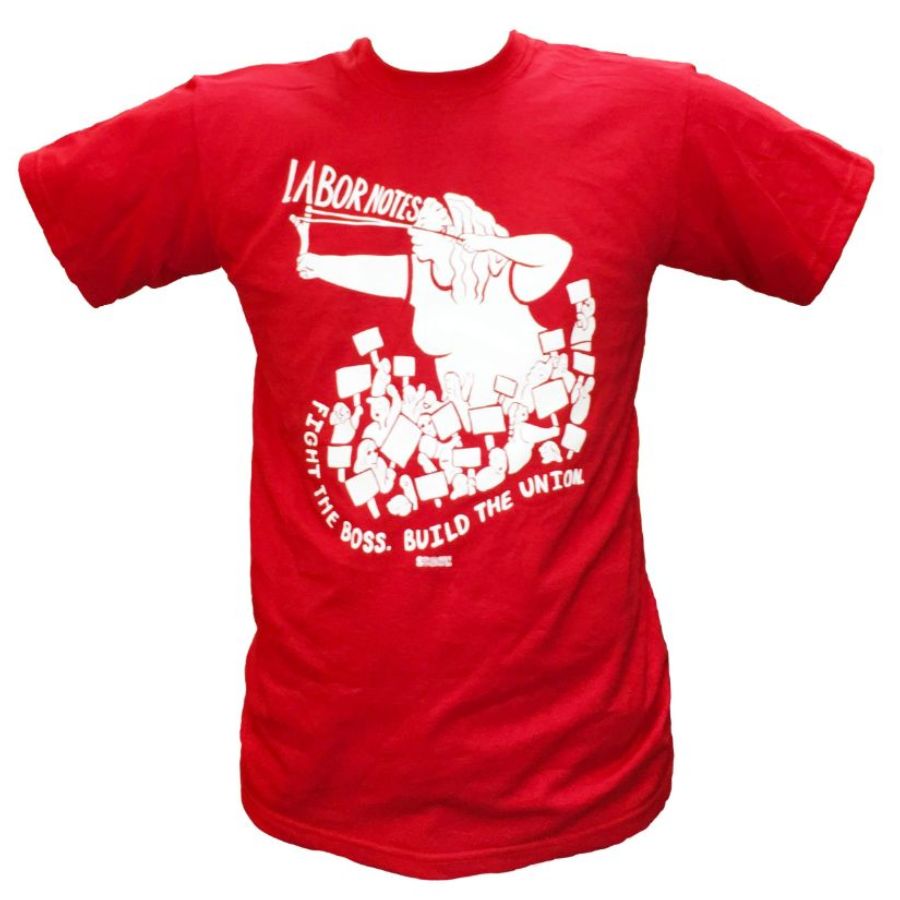 The reps also use their conversations to update the local's membership data, encouraging members to make political-action donations or volunteer for union activities.
If callers complain about what appears to be a contract violation, their problem is referred to grievance processing reps who determine whether or not to file a grievance.
This standardized intake process enables grievance cases to be logged in, tracked, and closed out with less paperwork, Balanoff said. Data generated from the call center make it easier for the local to "quantify the work, measure how quick reps resolve grievances, how many are resolved."
Before the call center, 60 percent of Local 1's resources were consumed by contract administration, Balanoff estimated. Now, with a division of labor between staffers in the field and grievance reps at headquarters who handle referrals from the call center, the union is better at "moving program" and "mobilizing workers," he argued.
Two University of Illinois professors who were given access to a database of 20,000 worker "dispute" records hail Local 1 as "the leading edge of a whole-scale program to vastly improve how it represented workers" as part of its "commitment to social unionism."
BACKLASH
Elsewhere in the country, SEIU members have been far more critical of call-center results, especially in public sector locals locked into long-term contracts with the call center in Pasadena, California.
Dan Mariscal, Los Angeles city worker and SEIU shop steward, was part of a transition committee set up four years ago to help Local 721 shift workplace representation functions, previously handled by stewards and field staff, to Pasadena. "On its face, this sounded like a pretty good idea," Mariscal said.
But then visits to the center revealed that many of its "member resource organizers" had never been SEIU members or staffers in any of the bargaining units from which they fielded calls. They received just three weeks of training before donning their head-sets, and they worked for the national union, limiting their accountability to members of the participating locals.
"This has just not worked out well for the membership," Mariscal said.
Initially overwhelmed by the sheer volume of calls, the Pasadena call center quickly became unpopular in both southern and northern California.
In union officer elections held in the last two years, opposition candidates in Locals 221, 521, 721, 1021, 1877 (and Boston's 888) all made an issue of call center servicing problems.
Incumbents in 1021 and 888 were defeated in part because of this issue. In 221 and 521, other full-time officials succeeded in distancing themselves from the Pasadena operation by promising a shift to a less expensive and more responsive local call center.
But when new officers of Local 1021 took over last year, they discovered that the local was obligated to pay $54,000 a month for Pasadena's services for another year.
Critics like Dan Mariscal worry that call centers have further undermined the workplace role of SEIU stewards. The transfer of traditional field staff functions to call center staffers has not provided stewards with any additional support for contract enforcement.
As a result, Mariscal reported, members in Los Angeles "are losing confidence in the union at an alarming rate." Many supervisors now "regard SEIU stewards as a mere nuisance."
Even Local 721 President Bob Schoonover, who defeated a reform slate that included Mariscal, worried publicly last year that "it is hard to protect past gains" against the current onslaught in the public sector "if more people on our side are not involved" in the union.
"One of the things I've heard some of our most active members say many times is that we don't pay enough attention to members already in the union," Schoonover observed in an email message. "We spend a lot of time on organizing campaigns, but the perception is that once someone becomes a member they don't get much attention."
---
Mark Brenner contributed to this article. For more on SEIU's experiment with call center servicing, see Steve Early's The Civil Wars in U.S. Labor