Providence Hotel Workers Boycott Westin
Workers at the Providence Westin Hotel in Rhode Island called a boycott in mid-March when management broke off contract talks after imposing a 20 percent wage cut and quadrupling some employee health plan contributions.
The company has generously promised to resume negotiations in a year.
Members of UNITE HERE Local 214 voted overwhelmingly to authorize leaders to call the boycott. It started on the opening day of the NCAA men's basketball tournament, which brought tens of thousands of potential Westin guests to town. Management vowed to keep the hotel open for the duration.
The Providence Westin is owned by the Procaccianti Group, a real estate investment and management firm with about $6 billion in assets. Last October the firm threatened to outsource union members' jobs, taking a cue from a Boston-area Hyatt that fired nearly 100 housekeepers and replaced them with contracted labor at half the pay.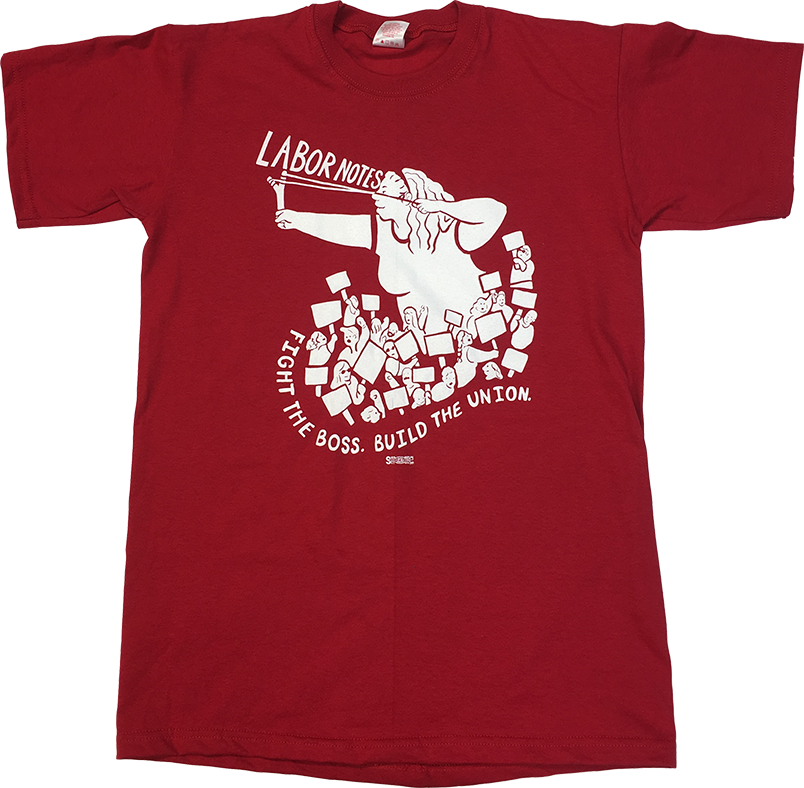 Help Put the Movement Back in the Labor Movement
Become a Labor Notes Monthly Sustaining Donor
Monthly donors receive a free "Fight the Boss, Build the Union" T-shirt and a subscription to our magazine. Donate Now. »
Providence hotel workers then successfully fought for a city ordinance requiring hotels connected to the publicly subsidized Convention Center—including the Westin—to retain current employees or to pay them their current wages and benefits for six months if the company subcontracted work. Management is now dodging the ordinance by retaining current workers but cutting pay.
Management kept attacking, firing three workers in November for joining an informational picket on their break. The workers were reinstated four months later by the National Labor Relations Board.
Rhode Island Jobs with Justice is supporting the boycott, and local unions including AFSCME, the Rhode Island Building Trades Council, and the Providence Central Labor Council have all pledged to honor it. The union members want out-of-towners to pledge their participation as well.
Sign the Jobs with Justice petition in support of the Westin workers. And check out Hotel Workers Rising to make sure you avoid 40 other hotels nationwide where workers have called for boycotts.