Unions' Top-Heavy Salaries a Drag on Organizing
The 2000s were a lost decade for worker wages, but labor's top brass didn't feel the pinch.
According to data filed under the Labor Management Reporting and Disclosure Act (LMRDA), the number of union officials and staff earning high salaries has exploded in recent years.
Those earning more than $100,000 a year tripled between 2000 and 2008, the latest year with complete data, and the number earning more than $150,000 also tripled.
STARVING ORGANIZING
Union salaries are out of step with most members' pay—and they siphon scarce resources away from new organizing. With private sector union density below 8 percent, its lowest point since World War I, some members are asking what bloated salaries are costing the labor movement.
"For 15 years our leaders did nothing to organize non-union companies and now they're dragging down our standards," said Walter Taylor, a commercial mover in New York City and member of Teamsters Local 814. "But that didn't stop our old president from doubling his salary."
The LMRDA data make clear that Taylor's situation is not unique. Labor is paying out enough in top-shelf salaries to fund large-scale organizing, if it chose. In 2008, nearly 10,000 union officials or staff brought home salaries greater than $100,000, costing a total of $1.2 billion. A subset, 1,612 individuals, pulled down salaries over $150,000, adding up to $316 million.
Looking at total compensation, which includes meal and housing allowances and other expense reimbursements, the numbers are even larger. Officers and staff collecting more than $100,000 in union funds numbered 13,688; their tab climbed to a combined total of more than $1.9 billion.
Of course, these numbers pale in comparison to the $18 billion in bonuses Wall Street bankers gave themselves in 2008 after they burned the country's economy to the ground.
RAISING REVENUE
But the labor movement could save sizable sums by imposing a salary cap and eliminating multiple salaries. How much?
Based on the 2008 data, a $100,000 salary cap coupled with a ban on multiple salaries would free up $294 million a year, while a cap of $150,000 would save $74 million. Capping total compensation at $100,000 would free up more than $500 million, while a $150,000 cap would save $143 million.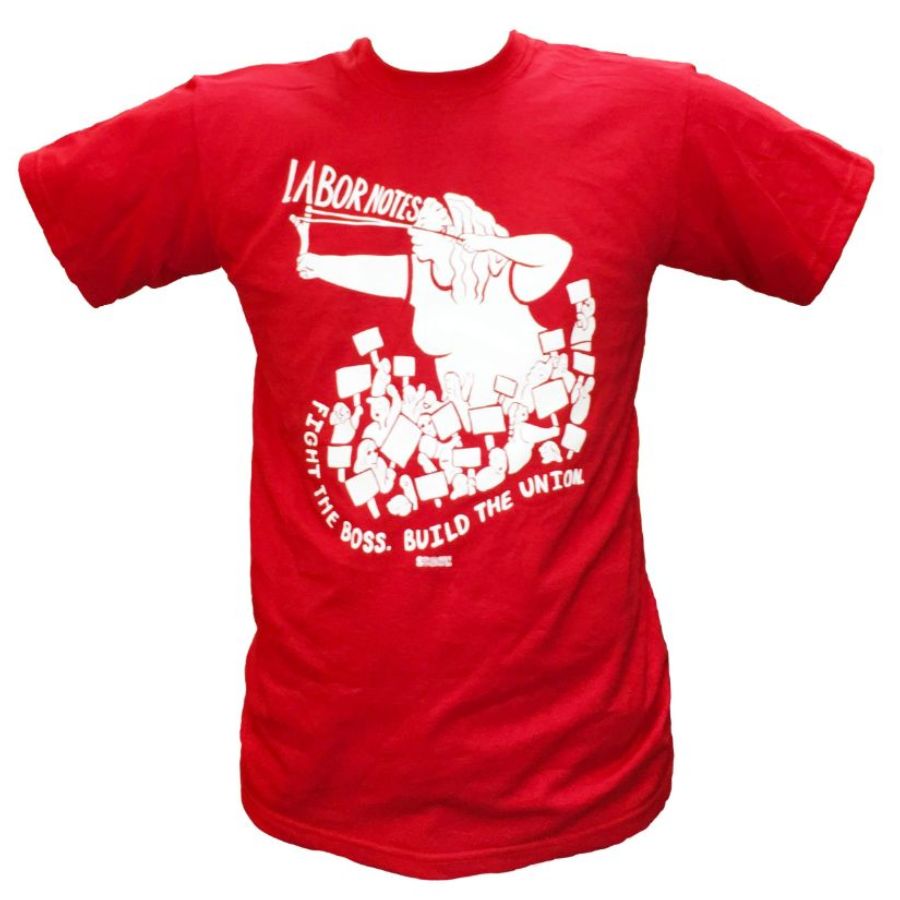 Any of these scenarios would free up enough resources to triple the $29 million that the AFL-CIO spent on organizing and member mobilization in 2008. The more aggressive approaches could even generate enough resources to triple the AFL-CIO's entire budget of $153 million that year.
Several individual unions could also find substantial new funds by lowering official salaries. The table above lists the 15 unions that stand to gain the most by limiting total compensation, with savings totaling as much as $361 million.
Capping pay at $100,000 could generate $34 million for the Teamsters. But some recently elected local reformers aren't waiting for instructions from headquarters. "Our new president just cut his salary by $55,000 and we're going to use that money for member education, contract enforcement, and organizing," Taylor said.
Scott Schroeder, a grocery clerk in Northern California, has ideas for what to do with the nearly $30 million the Food and Commercial Workers (UFCW) would save if they put a $100,000 ceiling on compensation.
"I'd put the money into education, teaching members how to be better union activists," Schroeder said. "We have to learn to do stuff for ourselves."
Schroeder also sees a connection to organizing: "Non-union grocery stores are popping up all over our area. We could be targeting them with those extra resources—getting members involved in the organizing."
OUT OF TOUCH
Beyond the missed opportunities for strategic campaigns or new organizing, excessive salaries do lasting damage to union solidarity. Labor's top earners have climbed into the upper reaches of U.S. income distribution, far removed from most rank-and-file members.
Officials earning more than $150,000 found themselves among the richest 5 percent of American households. Meanwhile, the typical union member earned $48,000 in 2008; the overall average U.S. income was $40,000.
The table at the above right gives a sense of just how wide this gap can get, with a list of the 15 highest-paid officials in the labor movement in 2008. Harold Daggett from the International Longshoremen's Association (ILA) was at the top of the heap.
Four other officials received more than half a million dollars just in salary, and everyone in the top 15 earned more than $400,000. When looking at total compensation, 10 officials received over half a million. A third of the highest paid officials in the labor movement also received more than one salary.
"These guys are completely out of touch," Taylor said. "They have no clue what our lives are like and they relate more to the bosses than to the members. In fact, one of our bosses used to keep a picture on his desk of him playing golf with our old union president.
"That's why we had to get new leadership. Now we've got a chance to do things differently."