Chicago Sitdown Strike Produces Win for Workers, Not Banks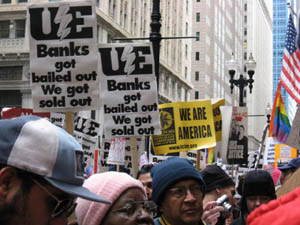 When managers informed the workers at Republic Windows and Doors in Chicago that the plant would close in three days' time, the announcement was no surprise.
Suspicion that something was wrong had been floating around the workplace for weeks before the December 2 announcement. "We've had a lot of our machines taken out of the plant at night," said Melvin Maclin, vice president of United Electrical Workers (UE) Local 1110 and a seven-year employee. "And along with the machines go people's jobs."
Concerned that Republic's owners would remove or sell off the remaining machinery before they handed over pay for severance and vacation time already accrued, the workers brought in a local congressman, Representative Luis Gutierrez.
But management failed to show at a meeting with Gutierrez, leading workers to take a dramatic stand that confounded expectations about the U.S. labor movement, long in retreat.
They refused to leave the plant at closing time December 5, voting unanimously to occupy their factory, the first such action in the United States in years.
Lalo Munoz, an employee of Republic for 34 years, said workers were determined to fight. "They decided just to kick (us) into the streets, with no benefits or nothing, not even what we have already earned," he said.
The occupation lasted six days, until a unanimous December 10 vote among the 240 workers accepted a severance package worth about $7,000 per worker. The deal also includes two months of health care, a crucial gain for workers who discovered that their coverage had been unilaterally yanked.
WHO GETS BAILED OUT?
Republic management laid the blame on its primary financier, Bank of America, claiming the bank's refusal to extend further credit to the company caused the shutdown.
Company representatives insisted that without further credit they could not pay workers the severance they were owed—although information surfaced days into the occupation that owners had found enough cash recently to purchase a non-union window factory in Iowa.
A Chicago councilman who had seen company documents said workers in Iowa would be paid one-third of what Republic workers earned. In 1996, the company received a $9.6 million subsidy from Chicago to place the factory in the city.
The Republic workers turned their attention to Bank of America. Jobs with Justice helped the union organize a press conference outside the bank's Chicago headquarters, where speakers hammered the bank for refusing to release to Republic a tiny fraction of the $25 billion it was granted in the $700 billion Wall Street bailout.
The plant occupation tapped into simmering discontent nationwide about banks' refusal to open credit lines that could help struggling firms survive . Dozens of protests sprouted across the country in front of Bank of America branches.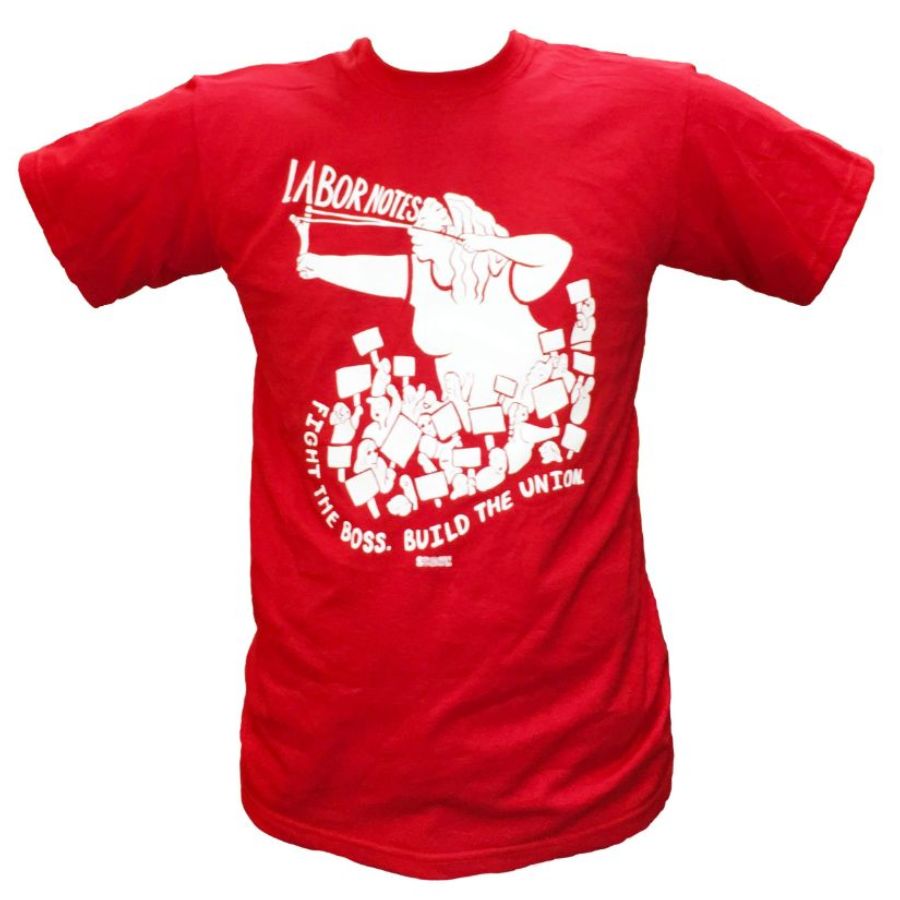 As harsh as Republic's stance seemed, Chicago organizers emphasized that the company's refusal to give the legally required 60 days' notice of a plant closing and to pay severance was by no means unique.
A bakery and a potato chip plant, both large and unionized factories, are just two that have shuttered in Chicago in recent years without following the plant-closing law.
"This is not an exceptional practice," said Adam Kader, director of Chicago Interfaith Committee on Worker Issues (CICWI), a worker center involved in campaigns to recover severance pay. "This is standard practice."
Workers at Republic, however, were uniquely prepared to fight their plant closing. Before the occupation, they were already well-known in Chicago labor circles. A mostly African-American and immigrant Latino workforce, they organized into UE Local 1110 four years ago after dumping a company union that had agreed to a wage freeze and had allowed dozens of workers to be fired with no protest.
"There is a political tradition that the UE has nurtured, and when the time was right, it presented itself and they could seize the moment. The organizers were quick on the uptake to understand the issue at hand and fit it into the global context. They did it brilliantly," says Nelson Lichtenstein, a labor historian at the University of California, Santa Barbara.
SPARKING THE FIRE
Word of the workers' decision spread rapidly among Chicago labor and social justice activists. Within hours a prayer vigil, organized by CICWI, had been planned. Supporters appeared at the factory's entrance bearing gifts of food, coffee, blankets, and sleeping bags. They signed posters that workers taped to the factory walls, with messages like "Thanks for showing us all how to fight back" and "You are an inspiration to us all."
Hundreds of supporters showed up to the prayer vigil, and workers received statements of solidarity from as far away as France and Argentina, where factory occupations are a more familiar form of protest.
The occupation entered the national stage in full force after President-elect Obama voiced his support. The Republic workers make energy-efficient doors and windows, products at the core of Obama's call for a new, more environmentally sustainable economy.
Local politicians threatened to pull city and state business with the Bank of America, and apparently offered other promises of assistance to the workers, too. UE Western Region President Carl Rosen announced he was working with state agencies to find financing to re-open Republic under new management, and UE announced the creation of a fund to restart the plant.
Given the scale of public and political support, it was only a matter of time before the workers won their demand for the severance legally mandated under plant-closing laws.
Some pumped-up supporters are wondering whether the Republic victory will be a spark that re-ignites the labor movement.
"We really feel like we had an obligation to working class people to win this fight," said UE international representative Mark Meinster, "because of what it could mean for workers in this country."