UAW Agrees to Givebacks at Ford
The United Auto Workers and Ford reached a tentative agreement February 24 on concessions. The Obama administration had demanded concessions from workers at GM and Chrysler as part of a "viability plan" the companies must present in exchange for government bailout loans, but the UAW negotiated first at Ford, which has not received loans. Tentative agreements at GM and Chrysler, still to come, will follow this template.
Any contract changes must be ratified by rank-and-file members.
Workers are asked to:
receive half the company's payments into the retiree health care fund (VEBA) in Ford stock, now trading around $2 a share. While the UAW said it had achieved compromises that won't risk the fund, contract opponents noted that the level of payments agreed to in the 2007 contract already dangerously underfund the plan. Retirees could be left with drastically reduced or no health care coverage, as happened to many Steelworker retirees.
take a pay cut of about $1/hour by giving up the cost-of-living allowance. Although the formula was imperfect and the union had agreed to many "diversions" (subtractions) from COLA over the years, the COLA clause was designed to keep wages from falling behind inflation.
give up two lump-sum bonuses. These bonuses were negotiated in fall 2007 in lieu of wage increases. The four-year 2007 agreement included a wage freeze for the life of the contract, which will continue. Entry-level employees will lose all bonuses.
receive time-and-a-half pay only for work beyond 40 hours in a week, rather than work beyond 8 hours in a day.
reduce break times from 48 to 40 minutes each 8-hour shift. Ten-hour shifts will include 50 minute breaks.
work under "Alternative Work Schedules" if local management demands. This will probably mean four 10-hour days at straight time.
reduce Supplemental Unemployment Benefits (SUB) pay. A special fund at each company had topped up laid-off workers' pay. The funds are not bottomless and have run dry in the past. Unknown at this point is whether company contributions will be cut or eliminated. Under the proposal, those with more than 20 years of service may still collect SUB pay for 52 weeks at the traditional 72 percent of gross pay and another 52 weeks at half pay. Workers with less than 20 years will get 72 percent SUB pay for 39 weeks and half pay for an additional 39 weeks.
receive regular physical exams and "participate in any subsequently negotiated recommended health coaching or disease management programs." Smokers beware!
give up the option of receiving pay in lieu of vacation.
give up Christmas bonuses in 2009 and 2010.
form "Self-Directed Mechanical Skilled Trades Teams." Management has long wanted to use "jacks of all trades" rather than highly skilled workers, and has been contracting out as much skilled work as possible. Skilled workers are paid more and have far greater job control than production workers.
take buyouts aimed at culling the workforce down to $14/hour new-hires.
Activists predicted that overtime and break issues would generate the most anger among workers.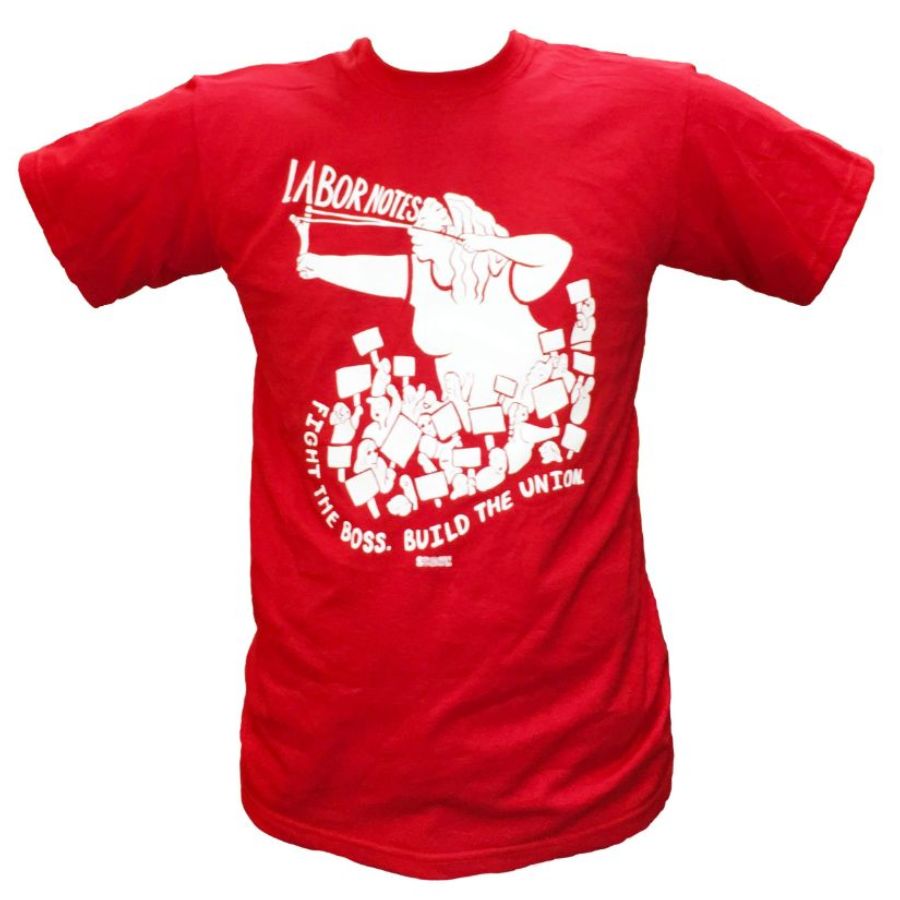 It was noticeable that most of the concessions eliminate benefits that most U.S. workers don't enjoy: COLA, SUB pay, time-and-a-half after eight hours. Likewise, asking workers to give up something called a "bonus" doesn't sound so bad—if you don't know that it's a substitute for a pay increase.
"Overprivileged" auto workers once again are getting a drubbing from their betters in the media and in Congress, all of whom see nothing outrageous in their own much higher salaries. It bears repeating: there are good reasons that auto jobs have been well-paid, relatively speaking, for over 50 years. First, before the 1980s, they belonged to a union that fought. Second, these jobs stink. You need to pay people a lot of money to be willing to spend 30 years, day after day, on an assembly line. Companies have been willing to shell out in order to get reliable workers who show up and take good care of their expensive equipment. If the pay's no longer good, it's not worth it.
It also bears repeating that the average hourly wage of auto workers is not the ridiculous $73 per hour figure floated in the press. The major cost difference between the Big 3 and its competitors is health care for hundreds of thousands of retirees that Mercedes-Benz and Toyota don't have.
The concessions are not the first auto workers have made. Previously given up:
Pay for new-hires who work in "non-core" jobs, i.e., off the assembly line, at GM and Chrysler. At Ford, the cuts apply to all new-hires. Pay was slashed in half, to $14 an hour, in the 2007 contracts.
The Jobs Bank, which paid unused workers most of their pay and enabled the companies to send them out for work on community projects (though often companies didn't bother and left them playing cards in the break room).