Lend a Hand: Here's a List of General Motors Picket Lines
This week 49,000 auto workers are walking the picket lines at General Motors factories across the U.S. in the biggest private sector strike in more than a decade. And you can help!
Despite flush profits, the company wants workers to pay more for health care, accept a raise lower than inflation, and continue its system of unequal tiers of workers. But GM didn't count on the solidarity of the rank and file. Strikers are making a stand for equality for temps and second-tier workers.
"We're not accepting concessions from a company posting billions of dollars of profit," said Shawn Edwards, a worker at the Detroit-Hamtramck assembly plant. (Read more about the strike here.) She said walking out was both "scary and uplifting."
That's where solidarity comes in. By showing up and helping out, the rest of us have a chance to help make striking a little less scary, and a little more uplifting.
Here's a list of the struck GM facilities, by state. If there's a picket line near you, show up! Bring a friend, or a whole carpool. Maybe bring some refreshments. Pick up a sign, join in the chanting, and walk the line for a couple hours. Shake a striker's hand. A little solidarity goes a long way.
Union teachers in Hamtramck, Michigan, site of a GM plant threatened with closing, are taking apples to the picket line today.
National Nurses United is organizing a national Medicare for All Day of Solidarity with the United Auto Workers on Monday, September 23. All supporters of Medicare for All are encouraged to go to the picket lines. (Here's a map to find a time and location near you.) General Motors canceled strikers' health insurance this week—that couldn't happen if everyone had Medicare! (Luckily the UAW has a strike fund that will pick up payments for most of the coverage.)
If the strike lasts, local unions will be called on for a lot more aid, so be thinking about what your local can do, even from afar.
GM is playing hardball. Let's show auto workers that the labor movement has their back.
California:
Fontana ACDelco Parts Distribution Center, 11900 Cabernet Dr., Fontana (Local 6645)
Rancho Cucamonga Parts Distribution Center, 9150 Hermosa Ave., Rancho Cucamonga (Local 6645)
Colorado:
Denver Parts Distribution Center, 23400 E. Smith Rd., Aurora (Local 431)
Illinois:
Chicago Parts Distribution Center, 1355 Remington Blvd., Bolingbrook (Local 2114)
Indiana:
Bedford Powertrain, 105 GM Dr., Bedford (Local 440)
Kokomo Components, 2100 E. Lincoln Rd., Kokomo (Local 292)
Marion Metal Center, 2712 W 2nd St., Marion (Local 977)
Fort Wayne Assembly, 12200 Lafayette Center Rd., Roanoke (Local 2209)
Kansas:
Fairfax Assembly, 3201 Fairfax Trafficway, Kansas City (Local 31)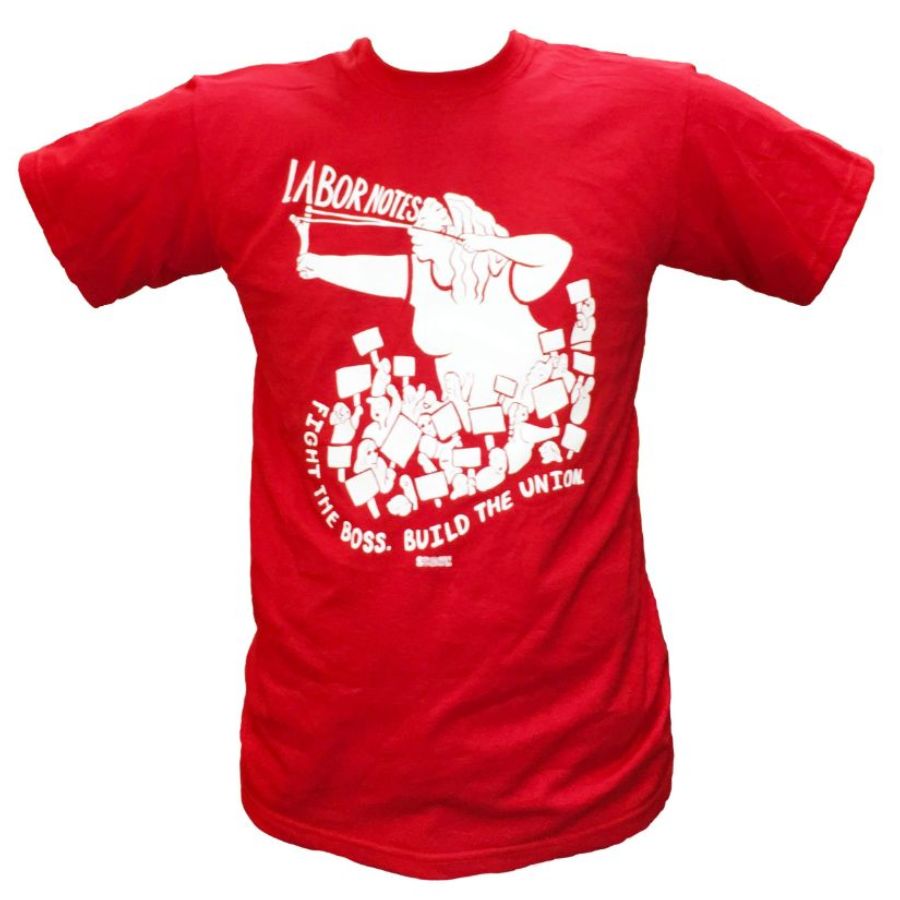 Kentucky:
Bowling Green Assembly, 600 Corvette Dr., Bowling Green (Local 2164)
Maryland:
Baltimore Transmission, 10301 Philadelphia Rd, White Marsh (Local 239)
Michigan:
Bay City Powertrain, 1001 Woodside Ave, Bay City (Local 362)
Willow Run Redistribution Center, 50000 Ecorse Rd., Belleville (Local 174)
Brownstown Battery, 20001 Brownstown Center Dr., Brownstown Twnshp (Local 174)
Davison Road Processing Center, 4134 Davison Rd., Burton (Local 651)
Detroit-Hamtramck Assembly, 2500 E Grand Blvd., Detroit (Local 22)
Flint Truck Assembly, 3100 Van Slyke Rd., Flint (Local 598)
Flint Metal Center, G-2238 W Bristol Rd., Flint (Local 659)
Flint Engine, 2100 W Bristol Rd., Flint (Local 659)
Flint Tool & Die, 425 Stevenson St., Flint (Local 659)
Orion Assembly, 4555 Giddings Rd., Lake Orion (Local 5960)
Lansing Delta Township Assembly, 8175 Millett Hwy., Lansing (Local 652)
Lansing Grand River Assembly, 920 Townsend St., Lansing (Local 652)
Lansing Service Parts Operation (SPO), 4400 W. Mt Hope Hwy, Lansing (Local 1753)
Pontiac Metal Center, 260 E Beverly, Pontiac (Local 653)
Pontiac Redistribution Center, 1251 Joslyn Rd., Pontiac (Local 653)
Romulus Powertrain, 36880 Ecorse Rd., Romulus (Local 163)
Saginaw Metal Casting Operations, 1629 N Washington Ave., Saginaw (Local 668)
Flint Processing Center, 6060 W. Bristol Rd., Swartz Creek (Local 659)
Warren Transmission, 23500 Mound Rd., Warren (Local 909)
Grand Rapids Components, 2100 Burlingame SW, Wyoming (Local 167)
Ypsilanti Processing Center, 2625 Tyler Rd., Ypsilanti (Local 174)
Mississippi:
Jackson Parts Distribution Center, 1500 Marquette Rd., Brandon (Local 2402)
Missouri:
Wentzville Assembly, 1500 Hwy A, Wentzville (Local 2250)
North Carolina:
Charlotte Parts Distribution Center, 10815 Quality Dr., Charlotte (Local 2404)
Nevada:
Reno Parts Distribution Center, 6565 Echo Ave., Reno (Local 2162)
New York:
Tonawanda Engine New York, 2995 River Rd., Buffalo (Local 774)
Lockport Components, 200 Upper Mountain Rd., Lockport (Local 686)
Rochester Components, 1000 Lexington Ave., Rochester (Local 1097)
Ohio:
Defiance Foundry, 26427 OH-281, Defiance (Local 211)
Parma Metal Center, 5400 Chevrolet Blvd., Parma (Local 1005)
Toledo Transmission, 1455 W. Alexis Rd., Toledo (Local 14)
Lordstown Assembly, 2300 Hallock-Young Rd., Warren (Local 1112)
West Chester Processing Center, 9287 Meridian Way, West Chester (Local 696)
Cincinnati Parts Distribution Center, 8752 Jacquemin Dr., West Chester (Local 674)
Pennsylvania:
Philadelphia Parts Distribution Center, 200 Cabot Blvd E., Lang Horne (Local 2177)
Tennessee:
Memphis ACDelco Parts Distribution Center, 5115 Pleasant Hill Rd., Memphis (Local 2406)
Spring Hill Assembly, 100 Saturn Pkwy., Spring Hill (Local 1853)
Texas:
Arlington Assembly, 2525 E Abram St., Arlington (Local 276)
Fort Worth Parts Distribution Center, 301 Freedom Dr., Roanoke (Local 816)
West Virginia:
Martinsburg Parts Distribution Center, 608 Caperton Blvd., Martinsburg (Local 1590)
Wisconsin:
Hudson Parts Distribution Center, 2200 Willis Miller Dr., Hudson (Local 722)