How Walmart Trains Managers
The brave Walmart workers who belong to OUR Walmart say fear is the main thing stopping their fellow retail workers from organizing. As an assistant store manager at Walmart, I saw how managers were trained to put that fear into hourly workers' heads.
When I was hired four years ago, new assistant managers had to complete eight weeks of training. We got a $500 prepaid credit card for meals and were thrown into a hotel, with weekends off to go home.
I thought we would get a crash course in Walmart history and then get into learning the computer systems, the policies, how to schedule people. I was far off track. I was now in an eight-week indoctrination into how Walmart is the unsurpassed company to work for, and how to spot any employee who was having doubts. I was supposed to be happy at all times.
The training was done at "Stores of Learning." The assistant managers were new hires to Walmart, like me, or about one-third had been promoted from within.
Training activities included the Walmart cheer. Every morning, as store associates do, we would participate in the cheer. A few people stood up to read the daily numbers, then break out into a chant—"Give me a W-A-L-M-A-R-T," with the rest of the people in the room shouting back the same letter. Back then, Wal-Mart still had a hyphen, so between the L and the M they would yell, "Give me a squiggly!" and everyone would do a butt wiggle.
Whenever it was my turn to lead, let's just say I was less than thrilled, an early warning system for upper management on who was not Walmart material.
You, Too, Can Rise
Most days we watched videos of the CEO telling us what a good choice we'd made to come to Walmart. Other videos showed folks who are now top management in Bentonville, Arkansas, but started out as a cashier when they were young.
We were all given Sam Walton's book to read: Sam Walton: Made in America. We were allotted 15 to 30 minutes a day for silent reading, or instead you could help out in the store. I was one of the few that chose to fetch carts in the parking lot or help throw freight around in the back. Since the Store of Learning was also going to be the store I would work at, I wanted to take the opportunity to get to know the workers and other managers. I wanted to see if anybody could tell me what an assistant manager's role was, considering there wasn't much of that going on in the classroom.
We had a week-long schedule of anti-union sessions. They didn't call them that, but essentially it was how to spot uprising employees.
We had an entire day devoted to word phrasing, looking at how employees use words and what key words to look for. A computer test consisted of a "what's wrong with this picture?" game. You were shown the area near a time clock, and different handmade and computer-made signs. One sign said "Baby shower committee meeting Jan. 26, 8 pm." Another said "Potluck Wednesday all day in break room." Which one of those signs should raise alarms with management?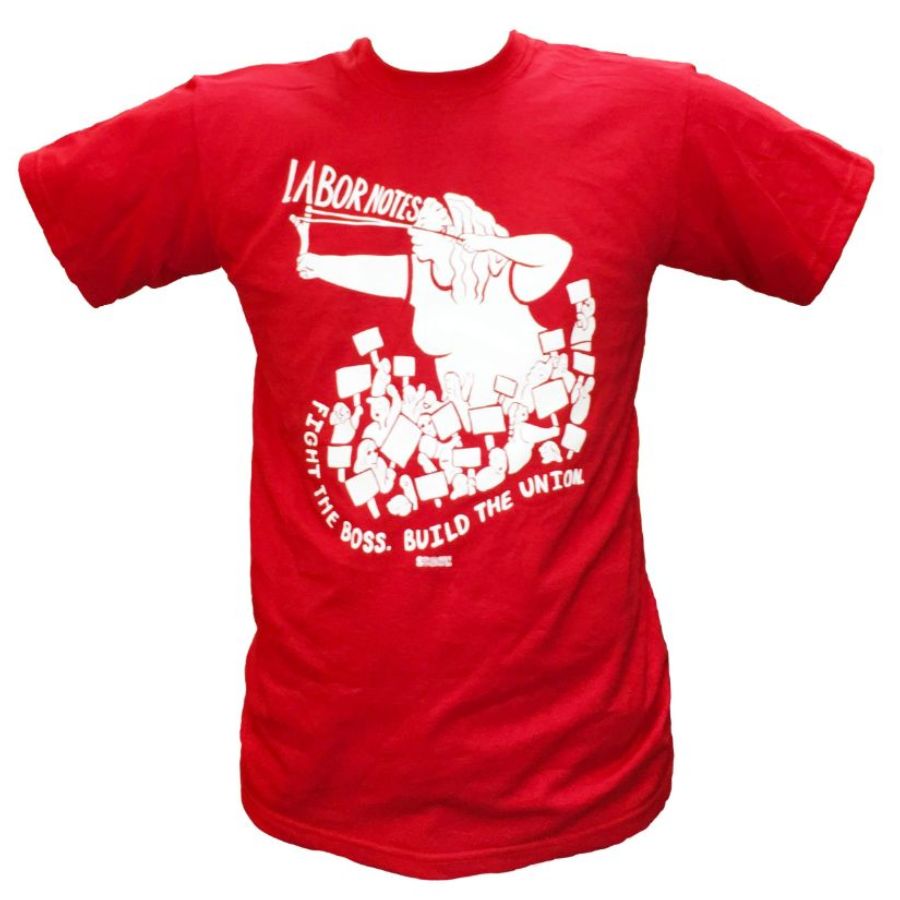 "Baby shower committee." Because of the word "committee," a manager would have to find the person who made the sign, find out why they used that word, then determine if the action got a warning or a write-up. If it was the store manager who found the sign, a write-up was almost guaranteed. They called it unlawful Walmart language, unbecoming a Walmart employee—words like "committee," "organize," "meeting." Even "volunteer" was an iffy word, and they would raise an eyebrow at "group."
The anti-union training was the biggest part of our reading and training material. We watched videos about why unions are bad and how proud Walmart was for not allowing unions into its system. I let all that go in one ear and out the other. I felt that if I gave those videos even five minute's worth of attention, I was betraying my union parents.
We did get a day and a half of loss-prevention training; how to spot shoplifters, what happens if you catch an employee stealing, and routine loss-prevention. They brought in a loss-prevention district manager whose 30-minute talk was to put the fear of Sam Walton in us. He told the class that if he found out we let anything fall through the cracks, he would show up at the store with a pink slip in hand.
Nothing from that eight weeks of brainwashing was geared to help you do your job as an assistant manager. Essentially it was more of a police academy, training the managers to be police officers for Walmart. We were being trained to put fear into the hourly workers' heads. Step out of line, and you lose your job.
After graduating (they held a makeshift ceremony), I had no clue what exactly my job was. I had to learn from the other assistant managers in my store how to operate the scanner, how to schedule my departments, and the other operational items that weren't covered in the training. The only thing I learned was how to fake being happy around customers and my subordinates.
Segregation
The trainers told us that assistant managers are only allowed to hang out or go to break or lunch with other assistant managers, not with hourly associates, not with co-managers, not the store manager. Once I was on the job, half the time I went to a diner with another assistant manager. If I stayed in for lunch, I would turn my walkie-talkie off, sit in the break room with the associates, and talk with them. That was frowned upon.
One day of training was about attire. There were separate rules for dress policy according to job title. Assistant managers and higher have to wear a collared blue shirt. No collar, no job.
Hourly people get a little more free play and are not required to wear a collar shirt. Management has to wear khakis; hourly can wear jeans. I heard one trainer say, "Well, the hourly folks probably can't afford khakis, even with their discount."
How anti-union is Walmart? I wore a UAW jacket that my mom had bought for me. When I wore it into the store, the store manager broke into my locker and took it. He said it would encourage others, and I was written up for conduct unbecoming a Walmart employee. I called Human Resources, but I got nowhere. Walmart says they have an open-door policy, but like OUR Walmart members have testified, it's closed to most of us.
Prior to my employment with the largest retailer in the world, I worked for a union-friendly Midwest competitor, in the same management position. The differences were amazing. It was nothing for me as a manager to go out for a few beers with my people. At the competitor, the hourly workers are union. As a manager, it's a breeze to write out your weekly schedules when you follow the contract!